Queen Elizabeth National Park
Safari suitability:

8/10
Find your tour
The park does contain four of the five (no rhino) and is exquisite in scenery and other wildlife sightings.
Total area:
1,987 km² (764 mi²)
Anti-malarial:
Not required
---
What YAS members think
Most-visited month:
January
* Crowded parks have a lower rating
---
Highlights
Queen Elizabeth National Park spans the equator
The park is one of the most popular parks in the country due to its magnificent biodiversity
The park is home to over 95 species of mammals and more than 600 bird species
Ideal for bird watching, chimp tracking, hiking and Nile cruises
About Queen Elizabeth National Park
Named after Queen Elizabeth II and established in 1952, Queen Elizabeth National Park spans an estimated 1,987 km² (764 miles²). Located in western Uganda, the park covers the districts of Kases, Kamwenge, Bushenyi and Rukungiri, stretching from the crater foothills of the Rwenzori peaks in the North and along Lake Edward to the remote Ishasha River in the south. The park has the highest bio-diversity rating of any national park in the world, and it is arguably one of Uganda's most picturesque and popular parks.

Queen Elizabeth National Park is an idyllic habitat location for various species of wildlife, offering diverse ecosystems, including savannah, humid forests and sparkling lakes. Similar to most areas in Uganda, wildlife in the park decreased significantly during the civil war. However, over the years, the numbers have been replenished and continue to rise. The park is currently home to over 95 species of mammal including buffalo, elephants, lions, leopards and ten primate species including the chimpanzee. And, for those who wish to see all their hippos in one, tidy place, the parks boasts one of the highest concentrations of hippos in the entire world! It is also worth visiting for the birding alone. With over 600 species of birds, the largest in any protected area in East Africa, it is sure to offer an unforgettable experience to bird watchers. Not only is Queen Elizabeth National Park known for sightings of some of Africa's most iconic bird species and chimp tracking, it also provides scenery ideal for hiking and cruises along the Kazinga channel of the Nile, which flows from its headwaters in Lake Victoria and joins the Mediterranean Sea in Egypt.

The easiest route to the park is from Kampala, through Mbarara, and is about a five to six hour drive. Charter flights can also be arranged to the surrounding areas of Kasese, Mweya and Ishasha.
Best times to visit Queen Elizabeth National Park
Due to Uganda's location along the equator, temperatures tend to fluctuate minimally. In general, daytime temperatures range from 18 C (64 F) to 28 C (82 F). It can get cooler at night, so it is recommended that travelers bring layers of clothing. The driest months tend to be January and February, but there is always a chance of rainfall.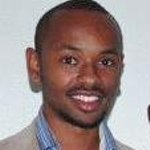 Visited: Dec. 2012
Reviewed: May. 03, 2013
Queen Elizabeth National Park is referred to as the "Pearl of Africa". In December, we set out to see this marvel. You can access QENP via chartered flights to kasese, mweya or ishasha airstrips but we decided to travel by road from kampala, mbarara town via katunguru to Bushenyi. This trip as we found out is extremely tiresome and boring, a good 5.5 hrs 400km journey. It can be made enjoyable by having short breaks in Lake Mburo, Kibale Forest and Bwindi Impenetrable National Park. We sought adventure so the anticipation to visit QENP overshadowed the long journey. After arrival we went to Mweya Safari Lodge located on a peninsula within the heart of the QENP and surrounded by the picturesque Ruwenzori Mountains.( NB This is a luxury lodge we paid full board 675 $ per day). The lodge has spacious rooms and a breathtaking view of the Kazinga channel. There is wifi but the speeds are too slow to do any meaningful work. A nights rest was all we needed and by morning sunrise we were up and on our way to the kazinga channel, we were told this was the best way to enjoy QENp wildlife safari, little did we know the boat launches start at 1100 hrs 1300hrs,1500 hrs and 1700hrs. After some hours wait, armed with powerful binoculars and cameras we hired the kingfisher (a super luxury 12-seater boat. Price is 34$ per person, inclusive is a drink either alcoholic/juice) to experience this channel. Kazinga's shoreline attracted large variety of bird species, from kingfishers, flamingos egrets, fish eagle. The bird species were overwhelming. It was a constant loop switching from our binoculars to our cameras. We also saw lots of hippopotamus and crocodiles. Apart from the birds, these were the only game animals we saw. Yes, no lions, no elephants, leopards or such. The Kazinga boat trip is a must for every visitor to QENP. Enjoy the birds and scenery which are plenty here. As for other large game animals, there is much shortage here.
* Crowded parks have a lower rating
---
Safari guru

Kenya
Visited: Dec. 2012
Reviewed: May. 03, 2013
Driving to Queen Elizabeth National Park
The easiest route to the park is from Kampala, through Mbarara, and is about a six to seven hour drive.
It's also possible to drive from Kigali, Rwanda, with the drive being slightly shorter than it is from Kampala, the capital of Uganda.
Queen Elizabeth's proximity to Bwindi, Mgahinga and Kibale parks make it easy to see visit several parks in one Uganda safari.
Flying to Queen Elizabeth National Park
There are daily flights from Entebbe to Kasese, Uganda, which is located about an hour outside of the park. The flight is around two hours in duration.
The following airlines travel to Queen Elizabeth National Park
---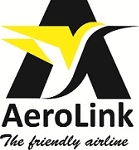 AeroLink Uganda Limited is a domestic airline offering both scheduled and charter flights into Uganda's national parks. From its base at Entebbe International Airport, AeroLink using its Cessna Grand Caravans, offers daily flights into Bwindi Impenetrable Forest (Kihihi and Kisoro airstrips), Queen Elizabeth National Park (Kasese and Mweya airstrips), Murchison Falls (Bugungu, Pakuba and Chobe airstrips), Semuliki National Park (Semliki airstrip) and Kidepo Valley National Park (Apoka airstrip). Effective 1st June 2019, in partnership with its sister company Airkenya Express Limited, Aerolink commenced scheduled flights from Entebbe International Airport to the famous Maasai Mara in Kenya via Kisumu International Airport for Immigration. AeroLink Uganda is affiliated to Airkenya Express in Kenya and Regional Air Services in Tanzania. Visit website
Also flies to:


---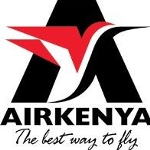 Regional services within Kenya. At Airkenya safety and security are of paramount importance. As one of Africas leading aviation companies Airkenya aspires to reach new heights of service delivery. At Airkenya our diverse operations are looked into with eagle eyes. Our aircraft are thoroughly inspected by highly trained engineers to ensure our passengers enjoy consistently smooth safe flights. Our excellent maintenance facilities have been approved by the Kenya Civil Aviation Authority and the Tanzania Civil Aviation Authority in accordance with international airworthiness safety standards. This together with our dedicated ground team has secured Airkenya an impressive track record for safety. Visit website
Also flies to:



---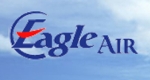 Based in Kampala, operates scheduled and charter services across eastern and central Africa. Eagle Air is a Private Ltd Company specialising in the provision of Charter and Schedule Air services both within Uganda and around the East & Central Africa Region. Eagle Air was incorporated as an air operator in June 1994. Visit website
Also flies to: