Safari suitability:

7/10
Find your tour
4 of big 5 (no rhino), easy access, Victoria Falls
Total area:
559 km² (216 mi² )
Anti-malarial:
Not required
---
What YAS members think
Most-visited month:
February
* Crowded parks have a lower rating
---
Highlights
Victoria Falls is one of the world's seven wonders
Four of the big five live in the park
Easy access from airports and cities
Fishing, birding and big game
Can be crowded, especially on the weekends
About Zambezi National Park
The park is in the northwestern-most corner of Zimbabwe, near the borders of Botswana, Namibia and Zambia. It is a seven-hour drive from the large cities of Lusaka, Zambia, and and Bulawayo, Zimbabwe. However it is a very short drive from Livingstone Airport, which is across the river in Zambia.
While the allure of the spectacular waterfall is tempting, the park is rich with diverse wildlife. Formerly part of Victoria Falls National Park, Zambezi was split off from Victoria Falls National Park in 1979 so that Victoria Falls town could be extended to the river.
Wildlife of Zambezi National Park
Zambezi is home to four of the big five: buffalo, elephant, leopard and lion. Additionally, antelope, baboons, zebra, giraffe and hippopotamus call the park home. Safaris can be by boat, motor vehicle or foot. Several safari operators offer many options within the park, including overnight canoe trips. With all its water from the falls, fishing in Zambezi is exceptional. The park is also documented to have the highest concentration of bird species in all of Africa making it a prime destination for birding safari enthusiasts.

Zambezi National Park has one lodge, three fishing camps and four general camps in the park. Additionally the nearby city of Victoria Falls has many hotels and restaurants. There are many options for animal viewing and fishing. While there are guided tours, adventurers may use their own transportation in the park for car safaris, hikes and fishing trips.
When to visit Zambezi National Park
May through October is normally the dry season, with September and October recognized as the better months for photo opportunities at Victoria Falls, as there is much less spray. The dry season is also better for viewing game in the Zambezi National Park.
The rainy season runs fom November through to April, when the weather is hot and very humid.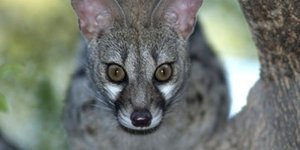 Visited: Feb. 2014
Reviewed: Jul. 31, 2014
This was my last park visit on my wonderful safari through Botswana. I was really looking forward to seeing Victoria Falls and knew it was the rainy season here (which means more water flow for the chutes!). I was not prepared for the sticky and buggy conditions in Zambezi National Park. Great for a boat tour and for viewing loads of elephants, though!
* Crowded parks have a lower rating
---
Safari enthusiast

Canada
Visited: Feb. 2014
Reviewed: Jul. 31, 2014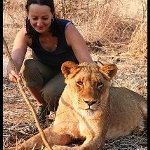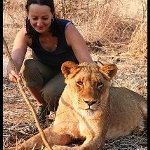 Safari enthusiast
Top contributor
Safari guru
African traveller

Australia
551 kudus
Photos (0)
Reviews (15)
Visited: Sep. 2012
Reviewed: May. 18, 2013
The whole area around Vic Falls is stunning and a great place to do it all in a relatively short period of time. I visited the Zambezi National Park several times during my working time in Africa as the overland trip which included the falls was always the most popular. Close to Livingstone and ease of entry meant we could do a day's game drive/boat ride without having to stay in the park, so I can't really recommend a particular camp there. The park itself is just divine and it's easy to see why animals love it here! The river makes everything so green and luscious, and there's plenty of high grassland etc where they can hide. Driving around is possible but to be honest not very worthwhile, the floodplains are where most of the animals congregate and you're not really going to get very close. Take a boat trip or canoe down the river and you're bound to have much closer encounters. Always saw lots of hippos, elephants, herds of zebras and and lots and I mean LOTS of buffalo. My pax always enjoyed fishing from the back of the boat whilst looking out for game, and that is a totally fun thing to do. Of all the times I've been here I'd say the September trips were always best, great viewing both of game and the falls, where you don't get completely soaked trying to get close enough for a good photo. Gorgeous luscious corner of the world and a nice change to the dry and dusty savannahs, game boat riding a lovely change from the usual 4WD experience. Expect crowds here though as everyone who visits the Vic Falls will spend at least one day here.
* Crowded parks have a lower rating
---
Safari guru

Australia
Visited: Sep. 2012
Reviewed: May. 18, 2013
Zambezi National Park is considered the gateway to Victoria Falls and is easily accessible from Livingstone International Airport.
The following airlines travel to Zambezi National Park