Cycling your way into the savanna can be a great team-building exercise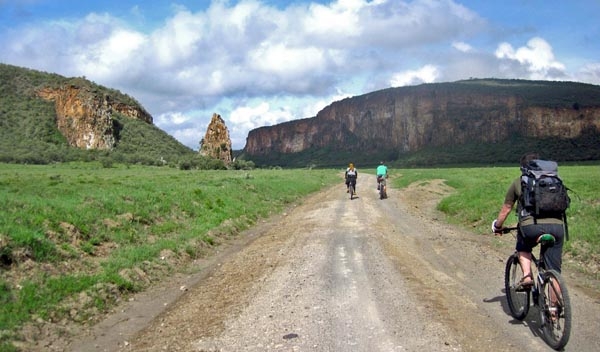 Published on November 17 2014
Written by: caorarua
803 views
6 ways to experience an African safari from outside your Land Rover
Highlights
Most safari parks offer alternative ways to explore the flora and fauna, be it by hot air balloon, mokoro, horseback or mountain bike.
In Kiswahili, the lingua franca of East Africa, safari means 'journey', practically any kind of extended trip beyond your doorstep. The word itself is borrowed from Arabic safariyah of the same meaning, and for most travelers, safari is associated with dusty roads of savanna and hours spent in a 4WD, with binoculars and a huge camera lens around your neck, hunting for a spectacular scene of a lion kill or enormous rhinos roaming the plains of Africa. The Land Rover, for sure, provides a speedy way to move around, and a nice observation platform from the top, but there are numerous other ways you can choose to explore the wilderness. Here are just a few.
Six ways to enjoy an African safari outside of your jeep
1. Bike safaris
There are many reasons to opt for a cycling safari instead of a regular game drive: how about your legs will not go stiff and your massive breakfast will get properly digested? There are guided bike safaris or simple cycling trails in many national parks across Kenya, Tanzania, Zambia, and most other countries, and all of them are organized in locations where running into a hungry lion is not quite possible. Mt Longonot and Hell's Gate National Park in Kenya, South Luangwa National Park in Zambia are abundant with wildlife and birdlife, and quite easy to ride around, while Livingstone area in Zambia offers great terrain for a quad bike dventure.
2. Balloon safaris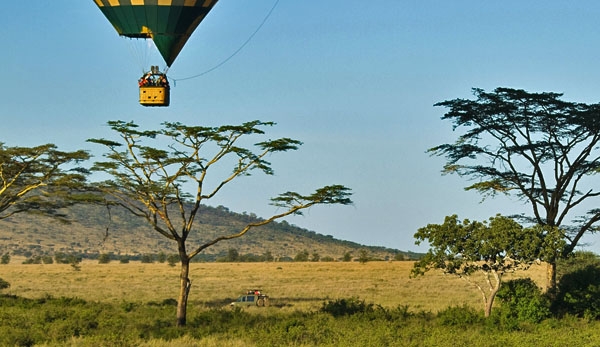 Although you might not be able to embark on Jules Verne's fictional 'Five Weeks in a Balloon' trip and fly all the way from Zanzibar to the West coast of Africa, hot-air balloon safaris are becoming more and more popular in such places as Serengeti, Kenyan Great Rift Valley, over South African savanna of Pilanesberg Game Reserve, or Namib-Nauklift National Park.
3. Rafting and boat safaris
Although you might not exactly have enough time to stare around while navigating the steep waters of Zambezi river or any other stream, rafting safaris is a great team building exercise. On the other hand, motorboat and canoe safaris on rivers and lakes, such as lake Victoria, Baringo, Naivasha, Kivu, and the Okavango Delta, will allow you to get acquainted with the rich birdlife and other peculiar inhabitants of African waters, hippos and bathing elephants to name a few. Cruise along the river Congo, on the other hand, is the ultimate journey into the Heart of Darkness.
4. Mobile camping safaris
What Henry Rider Haggard described in 'King Solomon's Mines' and other novels about the African explorer Allan Quatermain, can become part of your own adventure on mobile camping safari – minus the unexpected poisoned dart attacks by enemy tribe. Camping in the wilderness sharpens your senses, and from the tent at night you can hear every step an impala makes on the grass, and smell every change in the wind from the river. Mobile camping is very popular in Queen Elizabeth National Park, Limpopo National Park in Mozambique, Kruger National Park in South Africa, Gonarezhou National Park in Zimbabwe, and Serengeti National Park, Tanzania.
5. Horseback safaris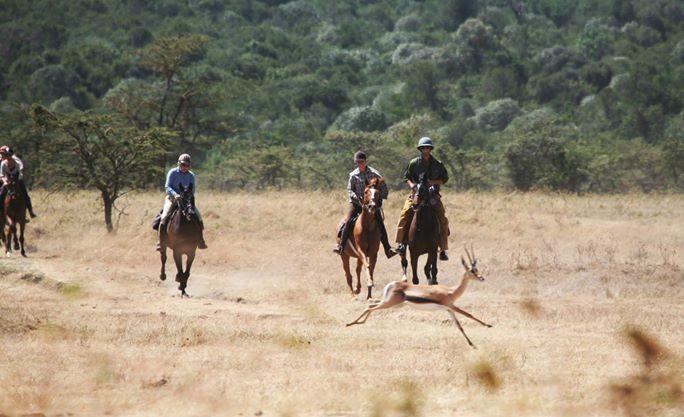 It is a common truth that everything looks better from horseback, and your riding safari can last from a few hours to an entire week. Crossing rivers and running across the wide plains, on horseback safari you are bound to have a little flashback of good old colonial times. Victoria Falls National Park (Zimbabwe), Central Kalahari Game Reserve (Botswana), Chyulu Hills National Park (Kenya), Kulala Wilderness Reserve (Namibia), Lake Mburo National Park (Uganda), Zambezi River and surroundings (Zambia) offer some of the most amazing riding experiences.
6. Aerosafaris
A safari on a small airplane is a dream journey, much like it was for Denys Hatton in 'Out of Africa'. It is not exactly the most affordable adventure, but observing the annual wildebeest migration and wildlife in Kruger National Park in South Africa, Zambezi Delta in Zambia, Victoria Falls in Zimbabwe and Okavango Delta in Botswana with a full bird-eye view is one unique experience that will leave you with magical memories for many years to come.
You owe it to yourself to explore the vast plains of savanna from the comfort of your 4x4 vehicle. Africa has many faces, and one can get a glimpse of its diverse life and bright colors from the air, from the water or even from the back of a majestic African elephant.
About the author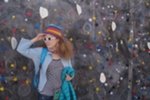 caorarua

Has been on: 5 safaris
Backpacker. Writer. Vegetarian. Relapsing coffee addict. Bush camping fan. Still manages to write comprehensible notes while suffocating on a dusty bus ride. Main memories stashed at http://isoladelgiornoprima.wordpress.com
Share on:
© Your African Safari Ltd, All rights reserved.
About YAS
Your African Safari is a safari-planning and safari review site. It was created to help support a healthy African wildlife population. All reviews are vetted before being approved and only ethical tours are published