Safari suitability:

6/10
Find your tour
Isolated and full of flora and fauna not found anywhere else on earth!
Total area:
182 km² (70 mi²)
Anti-malarial:
Not required
---
What YAS members think
* Crowded parks have a lower rating
---
Highlights
Tsingys
Lemurs
Chameleons
Trekking
Camping underneath the stars
About Ankarana Reserve
Spanning 182 km² amongst the dry deciduous forests of northern Madagascar, the Ankarana Special Reserve is characterized by picturesque karst topography featuring large limestone pinnacles called tsingys. The park, which was established in 1956, is located about 108 km (70 mi) south of Antsiranana or Diego Suarez. Aside from its unique tsingys, the Ankarana Special Reserve also boasts of 120 km worth of vast limestone caves, tropical jungles, expansive canyons and a network of underground rivers.
Hiking through the trails of Ankarana can be strenuous, but seeking adventurers will find spectacular sights and experiences of the Malagasy wildlife a worthwhile reward. The Ankarana Reserve is home to a variety of chameleons and leaf-tailed Uroplatus geckos, as well as 100 reptile species, 50 bird species, 14 bat species and over 150 plant species. Exploring the caves, one might take sight of the only cave-living crocodiles known to the world.
Among the verdant trees of Ankarana Reserve also thrives one of the largest and most diverse population of lemurs on the planet. Various species such as crowned lemurs, Sanford's brown lemurs, northern sportive lemurs and gray mouse lemurs roam the park. Being a refuge to these unique species, the Ankarana Special Reserve takes pride in having highest density of primates among all the forests in the world.
The Ankarana Reserve has three main entry points, of which the Mahamasina entrance is the most accessible. While camping is allowed inside the park, lodging is only available outside the reserve's premises. Trekking remains to be the most popular activity in the Ankarana Reserve, and trips can be made independently or alongside licensed guides.
When is the best time to visit Ankarana Reserve?
It is generally recommended for visitors to avoid the wet season in Ankarana, which runs from December to mid-April. Due to sudden rain and rising water, trekking caves during this time is very dangerous. Many areas of the park are deemed off-limits as well. Visitors should consider visiting Ankarana during the dry season which is from late April to November.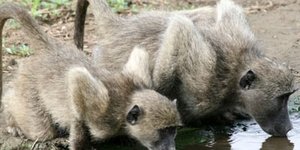 Visited: May. 2014
Reviewed: Aug. 25, 2014
This part of the island is SO different from the cool, rainy area of Andasibe. I couldn't believe how hot it was here! Like the other parks, there were lemurs galore, and I got to see ones that I did not see in the southern part of Madagascar. The other cool thing about this area is the tsingy. I've not seen something like this since Bryce in Utah. It's so worth a visit, as is a stop in Diego Suarez, which is where I stayed. It's about two hours away to get there but there's ample lodging in DS and some great food and beaches.
* Crowded parks have a lower rating
---
Safari enthusiast

United States
Visited: May. 2014
Reviewed: Aug. 25, 2014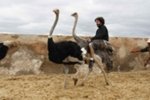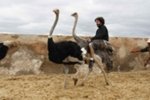 Safari enthusiast
Top contributor
Safari guru
African traveller

United States
217 kudus
Photos (0)
Reviews (18)
Visited: Dec. 2010
Reviewed: Aug. 06, 2013
OK, if you've come halfway around the world (quite literally, if you happen to be Californian) to visit Madagascar, you can take the time to journey to the far north near Diego Suarez (or Antsiranana, if you're a spelling masochist). It is here that Mada has locked away one of it's finest natural experiences - Ankarana Reserve. Go ahead - do a Google image search. That's right! While the tsingy on the west coast are fairly difficult to access some times of year and impossible at others, you can hike in to Ankarana - surrounded by lemurs and weird lizards and the usual mind-blowing Mada fauna - and be out crossing the tsingy on suspended bridges in no time. There are spelunking options, grand vistas of emerald lakes at the bottom of 300ft cliffs and more. Camping to allow more grandiose adventures - unless it's scorpion season. Do NOT tangle with these scorpions. Of course, as with everywhere in Mada, you must have a guide, so they won't let you get destroyed by the creepy crawlies. One of the most amazing places in Mada and on Earth. Don't miss it. The lodging across the street is great! The people are kind and the food portions HUGE.
* Crowded parks have a lower rating
---
Safari guru

United States
Visited: Dec. 2010
Reviewed: Aug. 06, 2013
Getting to Ankarana from Antananarivo
Ankarana Reserve is located in the northern tip of Madagascar. Driving there will take a minimum of 16 hours, and this would be in perfect conditions. Internal flights are recommended. Air Madagascar offers direct flights from Antananarivo which are approximately two hours in duration. Internal flights are not cheap, though, with a round trip ticket running at least 500 Euros.
The following airlines travel to Ankarana Reserve
---

National air carrier of Madagascar. The Air Madagascar network covers 21 destinations from Madagascar to the Indian Ocean, Africa, Europe and Asia. Since 1961 Air Madagascar has been the reference airline to fly to 11 Malagasy cities. Visit website
Also flies to:

---

At evoJets, our charter specialists are available to ensure your itinerary is as personalized as possible, to suit the needs of your party. Many of the island's national parks are highly distinguished sites to fly over and observe from a bird's eye view. Visit website
Also flies to: