Safari suitability:

8/10
Find your tour
A unique destination where the impossible was made possible.
Total area:
700 km² (270 mi²)
Anti-malarial:
Not required
---
What YAS members think
Most-visited month:
August
* Crowded parks have a lower rating
---
Highlights
A living monument to wildlife restoration and recovery
The best place in Malawi to view the big five
An abundance of activities for all ages and interests
It is an exemplary conservation area that touches and inspires
About Majete Game Reserve
Majete Game Reserve tells an astonishing story of wildlife restoration and is a true Phoenix amongst African Parks. By the late 1990s, this wildlife area had been poached to nothingness and most species of large game had disappeared. Great efforts were made to restore the hidden gem of Malawi to its former majestic self and in 2003 mass translocation of wildlife began. By the end of 2012, fourteen different species had been reintroduced and a strong conservation network was built. Majete Game Reserve is now considered the best place in Malawi to view the big five. It is an exemplary conservation area that touches and inspires.
Majete Game Reserve, also known as Majete Wildlife Reserve, is situated in the Lower Shire Valley in the south west of Malawi. It can be reached in one hour and a half from Blantyre's Chileka International Airport, and three hours separate it from the famous Lake Malawi. The park covers an area of 700 square kilometers (270 square miles) and is marked by diverse vegetation, ranging from moist miombo woodland to dry savannah.
Wildlife of Majete Game Reserve
The animal rehabilitation program is still ongoing. Some of the lucky residents include elephants, black rhinos, leopards, lions, buffalos, sable antelopes, zebras, Lichtenstein's hartebeests and elands. Artificial waterholes were created to provide strategic points for the animals and make the viewing easier. River Shire and Kapichira Dam are populated by hippos, crocodiles and riverine birds.
The wildlife is protected by a 142 kilometers long fence which surrounds the park and separates it from the surrounding areas. Positive working relations have been established with Majete's neighbors who benefit from many projects and value the income generated from tourism.
David Livingston reached the Shire River on his 1859 Zambezi expedition, but was unable to proceed beyond the Kapichira falls. The grave of one of his companions, Thornton, is situated under a baobab tree at Maganga village a few kilometres from Majete, and can be visited during your tour of the park.
Park Activities for Majete
To view the spectacular wildlife, go on a game drive or do a bushwalk. For bushwalks, you will be accompanied by one of the park's knowledgeable scouts. You can also cruise the islands and channels of the River Shire and Kapichira Dam. Evening is the best time to enjoy the breath-taking sound of the Kapichira Falls and experience the rapids. Visits to community projects are possible - you can take part in traditional music, dancing and cooking and learn about the local community.
When is the best time of year to visit Majete Game Reserve?
Majete is opened throughout the year. In the wet season, which stretches from November to April, it is advisable to visit with a high clearance, four wheel drive.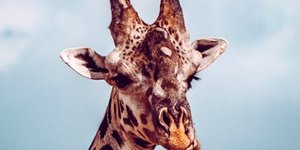 Visited: Aug. 2021
Reviewed: Feb. 19, 2022
Submitted in:

Majete wildlife reserve boasts now all the famous big five: buffalo, lion, leopard, elephant and rhino. Majete is an incredibly beautiful reserve, but also one of those success stories that we would like to hear and tell more often. Thanks to an agreement between public and private, the Government of Malawi and African Parks and the involvement of local communities, dozens of species have been reintroduced in huge quantities. We are talking about 2550 animals including: elephants, black rhinos, buffaloes, elands, black antelopes, nyala, zebras and warthogs. Among the carnivores now present, lions, hyenas and leopards. No doubt the park is a must if you visit Malawi.
* Crowded parks have a lower rating
---
Safari tour operator

Malawi
Visited: Aug. 2021
Reviewed: Feb. 19, 2022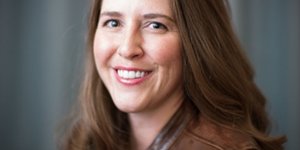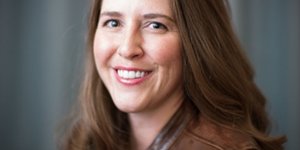 Travel writer
Top contributor
Safari guru
African traveller

South Africa
582 kudus
Reviews (7)
Visited: Nov. 2014
Reviewed: May. 14, 2015
Majete Wildlife Reserve is a beautiful park in the southern part of Malawi. It's conveniently located a few hours from Blantyre, so it is a good weekend trip. There are two options within the park for accommodation. The very comfortable Thawale Tented camp consists of a family chalet and a number of two-person luxurious tents with ensuite bathrooms (more like hotel rooms than tents). Thawale guests enjoy generous meals and drinks from the bar at the communal lapa. The lapa and tents look out onto an always busy waterhole. During my stay I saw elephants, sable, waterbuck, zebra, buffalo, impala, nyala, and warthog by day. At night the hyenas came to visit a few times. The one night I went to bed early after dinner, other guests saw an aardvark at the waterhole, a very lucky sighting! Safari tents in Thawale are spaced out to give a nice feeling of privacy. The community camp site is a budget option for self-sufficient guests with their own equipment. Majete is the only option in Malawi for a big five safari. Elephants are very easy to find on game drives along the Shire River. Buffalo are also quite abundant, but you'll have to be a good deal luckier to spot a lion, leopard, or rhino. They are there, but the recently reintroduced populations are still growing. Sable antelope and Lichtenstein's hartebeest are some of the rarer antelope that you will likely see away from the river in the woodlands. My favorite place to drive was along the river though—there is so much life there and so many hippos, crocodiles, and birds. Majete is a great place for birding with a number of specials. I saw many species there for the first time in my life including the Rock Pratincole, Pennant-winged Nightjar, Bathawk, and Bohm's Bee-eater. Self-drive game driving is allowed in the park, and you can hire a scout to accompany you to increase your chances of finding animals and tell you what roads are the best. Otherwise, you can book tourist activities through Majete. They offer both day and night drives. Night drives are a good way to see some of the more elusive, nocturnal species. Majete also offers bush walks, which are great for birders, and boat trips on the Shire River for a different perspective on the landscape. Majete also offers a community visit to the village near the park gate. Watching a few demonstrations on cooking and crafting in the village and taking in the phenomenal Gule Wamkulu dancing was actually the highlight of the trip for me. Gule Wamkulu is a type of secret society where elaborately costumed dancers portray the spirits. It's hugely popular in the village, and for good reason! It's amazing to see. Majete is a great place to visit for a few days if you're in the area. It's your only chance in Malawi to see the big five, and the community visit is top notch.
* Crowded parks have a lower rating
---
Safari guru

South Africa
Visited: Nov. 2014
Reviewed: May. 14, 2015
Getting to Majete from Lilongwe international airport
The drive from the international airport is five to six hours, in normal conditions.
There are also daily direct flights from Lilongwe to Blantyre airport that are roughly 50 minutes in duration. It is one hour and a half from Blantyre's Chileka International Airport.
The following airlines travel to Majete Game Reserve
---

Bush & Lake Aviation is a newly established charter company offering flights from its Lilongwe base to destinations in Malawi and the adjacent regions. We offer a small team of dedicated pilots, engineers, and management with many years of experience in the aviation business. We fly directly to your destination making your connections possible and saving you the unnecessary frustrations of transfers - queues and delays Bush & Lake Aviation specializes in charters for leisure travel or business. Visit website
Also flies to:



---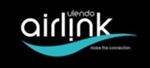 Ulendo Airlink offers a range of flight solutions to key domestic and regional destinations from our bases at both Lilongwe and Likoma Island. Delivering reliable, regular and safe flights, Ulendo Airlink is supported by a great team of experienced aviation professionals committed to delivering unparalleled service to leisure and corporate travelers alike. Our fleet flexibility and dynamic approach to flying ensure we are positioned to meet almost all market demands. ? Our vision is to grow with the Malawi tourism and travel sectors, evolving our product to surpass the expectations of increasingly discerning travelers while delivering first world service standards. We look forward to welcoming you on board an Ulendo Airlink flight soon. Visit website
Also flies to:

---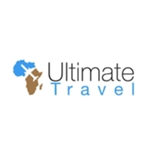 Ultimate travel is a fully Malawian owned Tour Operator and Travel Service Company. We are an innovative, reliable and independent ground-handling company that specializes in Malawi and Zambia (South Luangwa). No one has a better all-round knowledge of the Malawian tourism product and how to pull it all together than us. We do not handle the request with a 'one size fits all' attitude but rather tailor make our services to meet what you need. Our independence means that we are happy to book any lodging facilities throughout Malawi; alternatively, we are always pleased to recommend what we believe to be the best itinerary to suit your criteria. Visit website
Also flies to: