Tour operators banking on 2021 for safari tourism
Highlights
One-third of tour operators surveyed had safaris booked for Q3 2020


Nearly 90% of tour operators are re-booking clients for Q4 2020 or sometime in 2021. No company has indicated that it's booking further out than this.
Updated 18 Feb 2021
In 2020, Your African Safari kept a running survey open to help monitor the tourism situation in sub-Saharan Africa. Each quarter we would ask outfitters what they were seeing for cancellations and postponements. The results of Q2 and Q3 2020 can be found further down in this article.
The fourth quarter survey showed some positive outlook for operators, with nearly 80% of tour operators having safaris postponed and not cancelled, up about 12% from previous quarters.

Interestingly, all of the tours were postponed for 2021. Not one tour operator indicated that they were seeing rebookings for 2022.
With new variants of the virus found in South Africa and with cases rising in many African Nations, travellers who have safaris booked in 2021 must decide if they wish to proceed or wait even longer for their safari. Your African Safari will continue to monitor the situation and will provide updates as and when they come in.
Where the companies who participated in the Q4 2020 survey are based.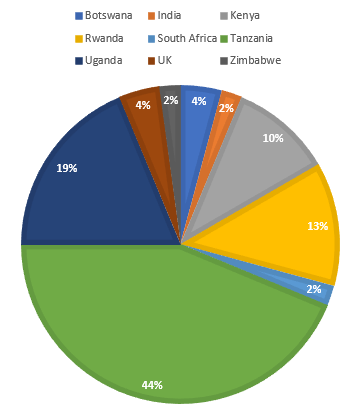 Here are the results from Q2 and Q3 surveys
The second and third quarters of 2020 were quiet for safari tourism. As travel restrictions continued to unfold, those with upcoming safaris had little choice but to change their plans. Fortunately, most people opted to postpone rather than cancel their safari, according to our recent survey to more than 300 tour operators, which indicated that two-thirds of tour operators had their current client bookings postpone their safari.

With international borders slowly reopening, tour operators are anxious to welcome guests back. In fact, according to latest figures, roughly 35% of tour companies had safaris booked for Q3 2020.

Safaris in Kenya and Tanzania have resumed, with guests adhering to new hygiene protocols including mandatory masks on game drives and frequent hand sanitizing.
Tour companies optimistic for Q4 and 2021
Tour operators appear optimistic for tourism. 41% of those surveyed have rebooked clients for Q4 2020. Most are banking on 2021. 47% have rebooked 2020 safaris for some time in 2021. Interestingly, as of now, no one is booking for 2022. This may be partly due to uncertainty in lodging pricing as well as tour operators' eagerness to resume business.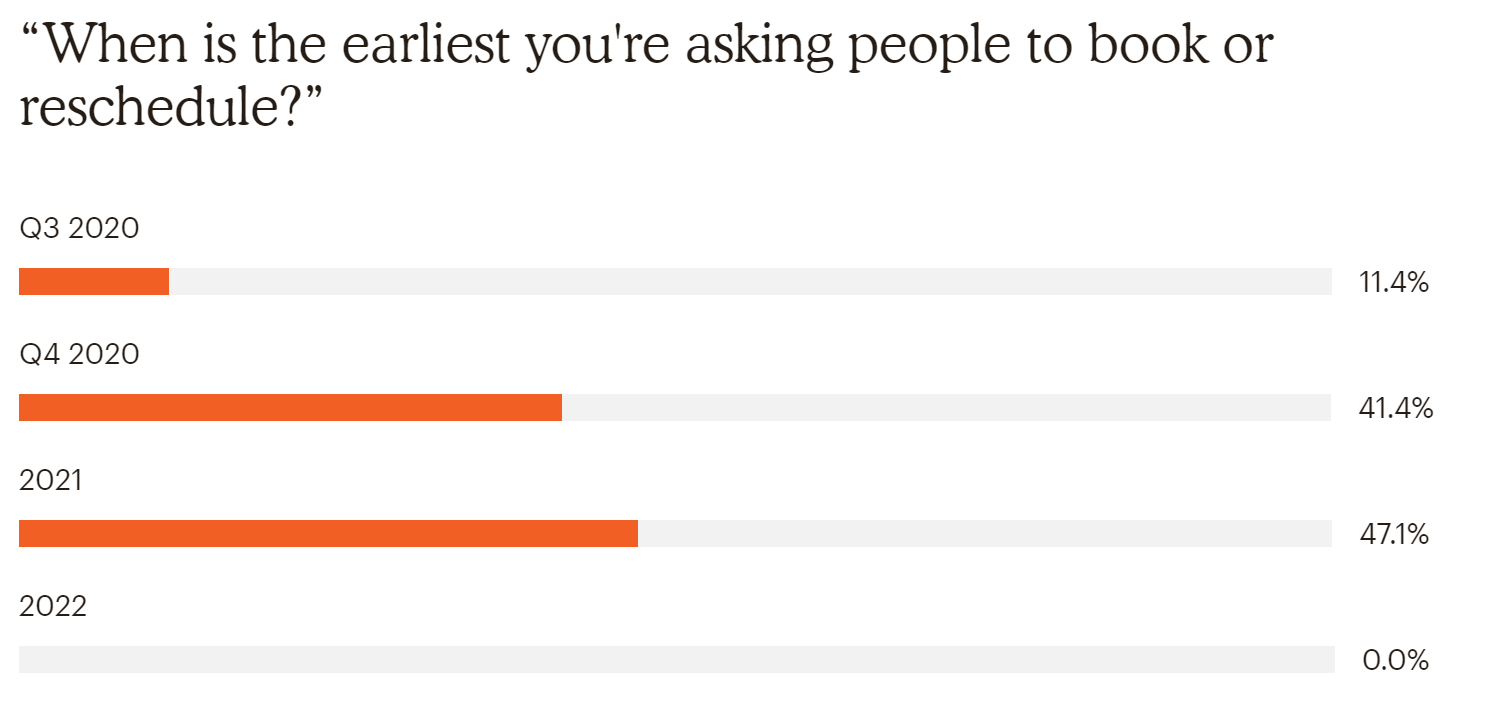 Your African Safari will continue to monitor the travel situation. At the time of publication of this article, over 380 tour operators have participated in our surveys, providing us and our members with valuable feedback.
About the author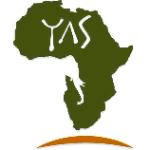 yourafricansafari.com

Has been on: 15 safaris
Your African Safari (YAS) is a safari-planning resource for anyone planning an African safari. It features information on over 2600 tour operators including company and vehicle descriptions, user reviews, safari itineraries and photos. It also features detailed information on 14 countries and 84 parks and game reserves.
Share on:
© Your African Safari Ltd, All rights reserved.
About YAS
Your African Safari is a safari-planning and safari review site. It was created to help support a healthy African wildlife population. All reviews are vetted before being approved and only ethical tours are published