Safari suitability:

6/10
Find your tour
Three of the big five. Main camp features luxury suites. Also a more rustic tented camp.
Total area:
250 km² or 97 m²
Anti-malarial:
Not required
---
What YAS members think
Most-visited month:
October
* Crowded parks have a lower rating
---
Highlights
Called the Land of Giants
Home to Africa's largest elephant population
Location of the dolerite dyke called Solomon's Wall
Pete's Pond, a safe haven for highly prized game, is a watering hole with a live webcam
Best times to visit are June through September
About Mashatu Game Reserve
Mashatu Game Reserve is part of the Tuli Block in Botswana, where the Shashe and Limpopo Rivers flow together. The riverine forests and marshland give way to savannah, rocky outcrops and red sand. Leopards, lions and elephants roam as they did in ancient days, and dinosaur footprints remember even older times.
Mashatu is the Land of Giants. Elephants, giraffes and cheetahs—the largest, tallest and fastest animals on dry land—are all subjects of the kingdom of Mashatu. The largest bird, the ostrich, and the world's heaviest flying bird, the Kori Bustard, drink from the watering hole. The largest antelope, the Eland, is chased by the lion, Africa's biggest cat and king of the beasts.
The massive baobab with its thick, squat trunk and spindly branches is an odd-looking tree standing all alone—legend says that another of Mashatu's residents, the hyena, in ancient days was given the task of planting it and, being lazy and not too bright, put its branches into the ground and left its roots in the air! Another unique sight is the Nyala Tree, also called the Mashatu Tree, which grows in flood plains and along the river banks. It can grow taller than the baobab, with a gnarled, thick trunk and spreading branches.
The giants of Mashatu are not limited to flora and fauna. One of the world's most dramatic natural geographical features is the dolerite dyke called Solomon's Wall, colossal cliffs looming 30 m (98 ft) above the sandy banks of the Motloutse River.
Not everything in Mashatu is the biggest of its kind. Other intriguing highlights include some of the world's oldest rock art, the dinosaur footprints of Vhembe and ancient stone tool quarries.
In addition to three members of the big five—leopard, lion and elephant—are wildebeest, varieties of antelope including eland, impala, kudu and steenbok, hyenas, aardwolf (or "earth wolf"), African wildcat, honey badger, bat-eared fox, black-backed jackal, the cape fox and the endangered wild dog. Crocodiles lurk in the river. Over 350 bird species can be found in Mashatu, including some of the most vibrantly colored birds anywhere.
Pete's Pond is a fascinating feature of Mashatu. In 2005, Pete Le Roux was so upset by the poaching happening along the Limpopo River that he created an alternate source of drinking water for the animals. Excavating a large area and utilizing an old, existing irrigation system, he created Pete's Pond. A live webcam broadcasts continuously from the watering hole, and people from around the world can witness the enormous variety of animals and birds that visit the pond regularly to rehydrate and cool down.
When to visit Mashatu Game Reserve
Mashatu Game Reserve is open year round, with good wildlife viewing at all times. The dry season lasts from June to September and features increased wildlife viewing at the water holes. The rainy season from October to May is wonderful for viewing birdlife, baby animals and lush green savannahs.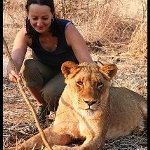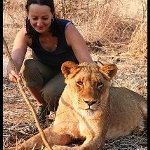 Safari enthusiast
Top contributor
Safari guru
African traveller

Australia
551 kudus
Photos (0)
Reviews (15)
Visited: Oct. 2012
Reviewed: Jun. 01, 2013
Botswana is, by far, my favourite country in Africa for wildlife viewing, and after having visited all the major parks we decided to drive up from Pretoria to the Mashatu Tented Camp quite spontaneously as we'd heard from passing travellers that there was a cheetah family out and about. First of all, I'd stress that we were there in October and, as the river beds were dry, did not end up seeing lions, hippos or crocs, which was more than fine for us (seen a hundred hippos...seen them all!). Do pick the time of year carefully if you do want to see a bit of everything. Aaaanyway...the tented camp is just gorgeous, the guys who run the place friendly and accommodating and those delicious dinners by the fire just perfect. It rained a bit while we were there but it was actually a relief, because it meant we could stay out on the open-top game drives longer than normal. We DID spot the cheetah family which was just superb. Normally shy and hard to spot this bunch was so unperturbed by us and happy that we could just stand and admire them for a whole hour. Come to think of it, considering there was not much 'smaller' game for them to hunt, perhaps they were just hungry and lethargic! All in all, a great corner of African wilderness and a brilliant camp to stay in but yeah, plan your time carefully and this could well be one of the best safari game parks during your visit.
* Crowded parks have a lower rating
---
Safari guru

Australia
Visited: Oct. 2012
Reviewed: Jun. 01, 2013