North Luangwa National Park
Safari suitability:

8/10
Find your tour
Rhinoceros reintroduction program, specialized access, pristine conditions
Total area:
4,636 km² (1,790 mi²)
Anti-malarial:
Not required
---
What YAS members think
Most-visited month:
April
* Crowded parks have a lower rating
---
Highlights
Excellent park for walking safaris
Plentiful animal populations
Rhinoceros reintroduction program
Approved, guided tours only
Best time to visit is June through October. Park is closed during rainy season
About North Luangwa National Park
North Luangwa is a small national park in the northeast sector of Zambia. The 4,636 km² (1,790 mi²) park's southeast boundary is the Luangwa River. The river is home to a successful rhino reintroduction program and can only be accessed with special permission from the Department of National Parks or with a safari operator. Because of these tight controls, animal populations are plentiful and North Luangwa is widely regarded as perhaps the most intimate and pristine parks in all of Africa. There are only three camps in the entire park, two along the Luangwa and one along the Mwaleshi River. The rare motor vehicle is dispatched only for backup on guided hiking safaris. In addition to the rhinos, adventurists can also witness buffaloes, baboons, elephants, impalas, leopards, lions, wildebeests and zebras. Most bird species in southern Africa can be spotted in the North Luangwa National Park.
Best times to visit North Luangwa National Park
Park operations are open between June and October, Zambia's dry season. Access to the park is nearly impossible during the rainy season. As part of registering with a safari operator, the four-hour ride from Mfuwe International Airport should be arranged.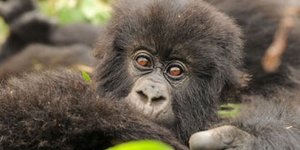 Visited: Apr. 2014
Reviewed: Jul. 18, 2014
I visited North Luangwa after I was in South. To be honest, I much preferred the south. It is good to do a walking safari, but I liked the landscapes and viewing opps of the south.
* Crowded parks have a lower rating
---
Safari enthusiast

United States
Visited: Apr. 2014
Reviewed: Jul. 18, 2014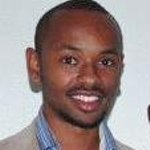 Visited: Sep. 2012
Reviewed: May. 09, 2013
Largely over shadowed by its more famous sister park (SLNP), North Luangwa National park was opened to the public in the 1980's. The remoteness and infrastructure here is not enough to cater for independent travellers, hence for one to enter the park, permission is sought from the national park or access with one of the few safari operators' granted permission to conduct walking safaris there. The area's remoteness provided a hard task for any meaningful infrastructure to take place here. There are few roads and the likelihood of seeing visitors here while on your trip is very limited. We drove to NLNP from the south and our stay was at Buffalo camp, a seasonal camp on the banks of the Mwaleshi river (NB safaris here are conducted only in the dry season [June to October] when animal sightings are high. Access to the park during the wet season is virtually impossible.) The camp is basic and isolated, surrounded by open grasslands, acacia thicket and trees. This place is recommended for the adventurous traveller, one who can endure hundreds of miles to come to such a remote and isolated area. We were received by mike, who gave us a brief background of the park and its offering. The nights here were scary to the the least, with lions roaring and hyenas howling in the background. Come sunrise we were eager to finish our game drive here and go back. This remoteness and isolation was too much. We were treated to a walking safari with an armed guard, the area is abundant with game as we saw large herds of buffaloes on the run. On their heels was a pride of lions. Within minutes we witnessed our first kill. The lions ate their prey as zebras, wildebeest and warthog from afar watched with awe. Game here is abundant from lions, buffaloes, baboons, monkey to hyenas. Our trip was a success but NLNP is too remote, too deserted the chance of visiting here again is well, not anytime soon.
* Crowded parks have a lower rating
---
Safari guru

Kenya
Visited: Sep. 2012
Reviewed: May. 09, 2013
Driving to North Luangwa National Park
If you are arriving in Lusaka, Zambia, you are looking at around a 10-hour drive, minimum, to this park. It is also about the same amount of time driving from Lilongwe, Malawi, not including border crossings.
Domestic flights to North Luangwa National Park
At present, the only way to fly into North Luangwa is via charter flight from South Luangwa. The flight takes 45 minutes to either of the two airstrips in the park.
The following airlines travel to North Luangwa National Park
---

Bush & Lake Aviation is a newly established charter company offering flights from its Lilongwe base to destinations in Malawi and the adjacent regions. We offer a small team of dedicated pilots, engineers, and management with many years of experience in the aviation business. We fly directly to your destination making your connections possible and saving you the unnecessary frustrations of transfers - queues and delays Bush & Lake Aviation specializes in charters for leisure travel or business. Visit website
Also flies to:



---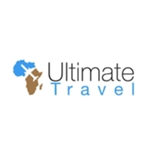 Ultimate travel is a fully Malawian owned Tour Operator and Travel Service Company. We are an innovative, reliable and independent ground-handling company that specializes in Malawi and Zambia (South Luangwa). No one has a better all-round knowledge of the Malawian tourism product and how to pull it all together than us. We do not handle the request with a 'one size fits all' attitude but rather tailor make our services to meet what you need. Our independence means that we are happy to book any lodging facilities throughout Malawi; alternatively, we are always pleased to recommend what we believe to be the best itinerary to suit your criteria. Visit website
Also flies to: