Field guide apps pack a library on your phone.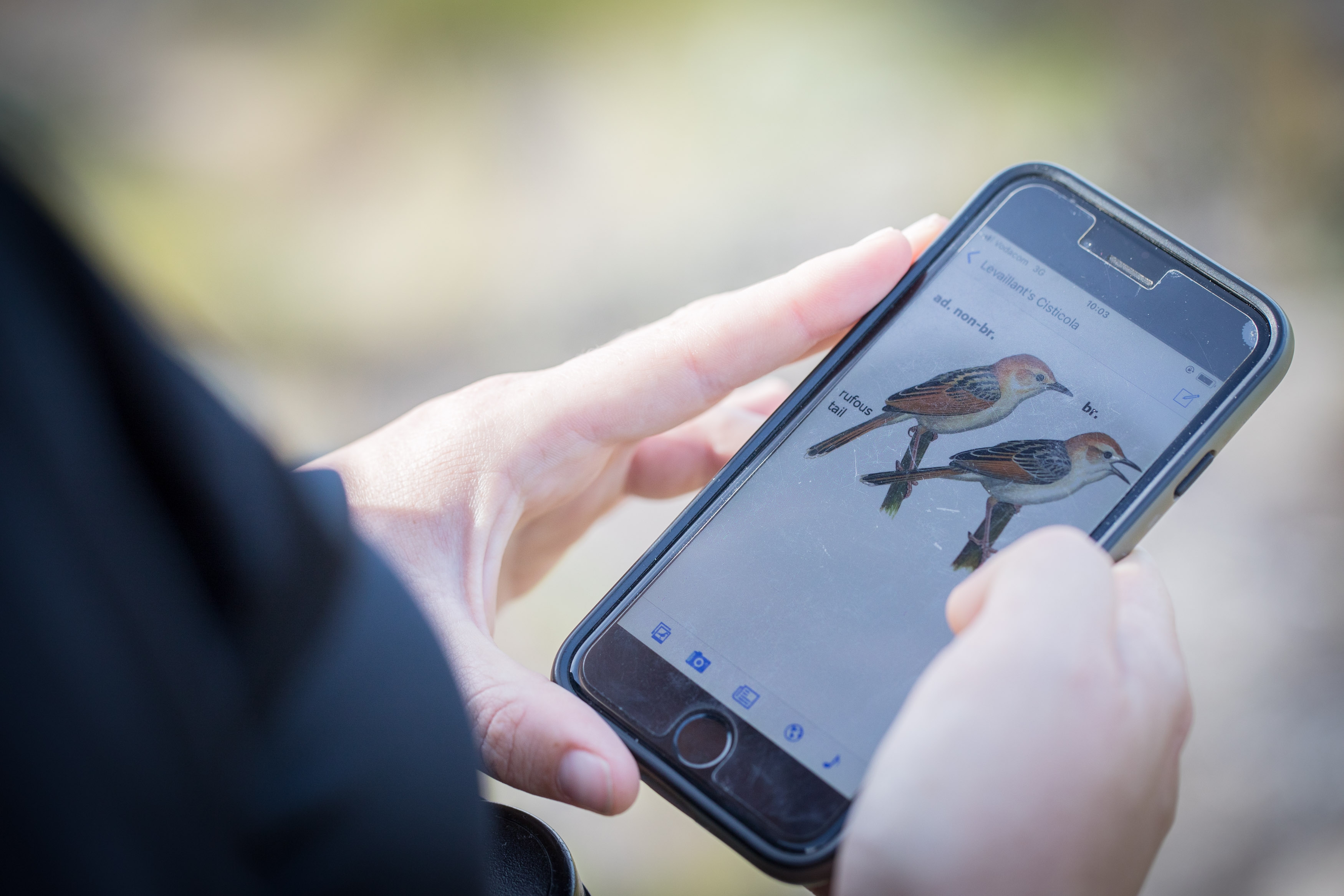 Published on October 02 2018
Written by: Morgan
2248 views
Mobile apps for your African safari
Highlights
Field guide apps let you pack a whole library in your pocket; once you've downloaded the content to your smart device, the apps work even without mobile or internet connectivity.
In Southern Africa, Stuarts' SA Mammals and Roberts VII Multimedia Birds are comprehensive apps for identifying mammals and birds.
There are excellent apps for frogs, snakes, trees, butterflies, and insects too.
Just a few years ago, heading to the bush for safari often meant packing an entire trunk full of reference books and field guides. Now that many of these books have been converted to apps for smart phones or tablets, it's possible to carry an entire library in your pocket.
Of course, a physical book is helpful when brushing up on a new subject because it's easier to flip through the pages for an overview. But apps have many benefits over their paper predecessors. Besides material from the paper books, apps offer handy features. Most offer filtering by location (either via GPS or selecting the park or region you're in) to narrow down the possibilities and give you a better idea what species occur in the area. For species that vocalize, like birds, frogs, and mammals, audio playback of calls can help figure out what you're hearing. Plus, many apps offer extra photographs and videos that make identification easier. Finally, digital checklists help keep track of what you've seen where. The apps are cheaper than books, and you can leave that extra suitcase at home.
Many of the apps that will come in handy on safari are based on field guides covering a specific region. Here's a rundown of apps to consider buying for a Southern African safari.
Apps to consider buying for a Southern Africa safari
Big five and beyond safari apps
For mammals, Stuarts' Africa is a complete guide to the mammals of Africa from the smallest rodents to the most massive whales. It's fascinating to browse through all the app's interesting inhabitants, including dozens of mammal species you've likely never heard of. Be warned—you might find yourself planning many future trips to find these wonders.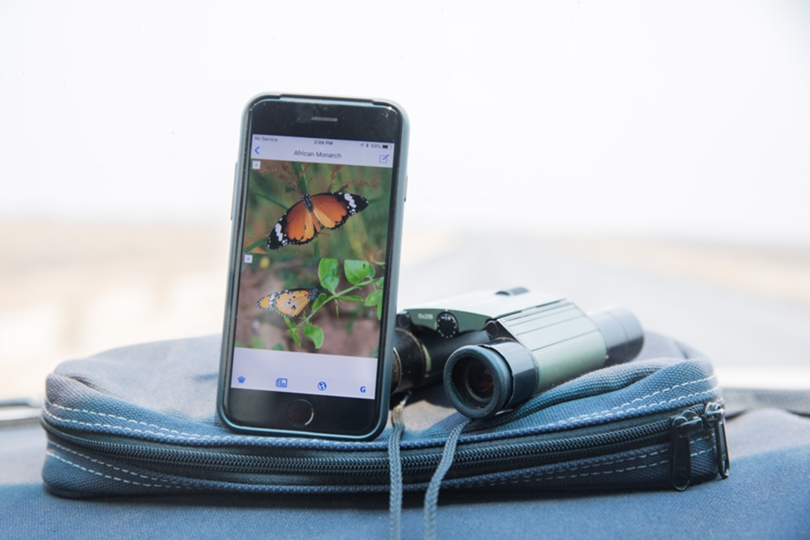 If your travels will take you to Southern African countries only, try the Stuarts' SA Mammals app for a pared down, more manageable mammal list covering South Africa, Angola, Botswana, Lesotho, Malawi, Mozambique, Namibia, Swaziland, Zambia, and Zimbabwe. As an added bonus, Stuarts' SA Mammals includes a handy section on tracks and droppings.
Bird and aviary safari apps
With more than 900 bird species in the southern African region (which for birds includes Namibia, Botswana, Zimbabwe, Southern Mozambique, South Africa, Lesotho and Swaziland), bird enthusiasts feel lost without a trusted field guide. Digital field guide apps make getting to the correct bird identification quicker than ever by allowing the user to filter the species list to what occurs in the area. Having both photos and drawings of species makes identification easier, while being able to play a bird's call at the touch of a button is very useful. Apps also feature a 'smart search' where they offer up a list of possibilities based on information you enter about size, color, beak shape and habitat. Smart search is hit-and-miss, but it's handy when it works.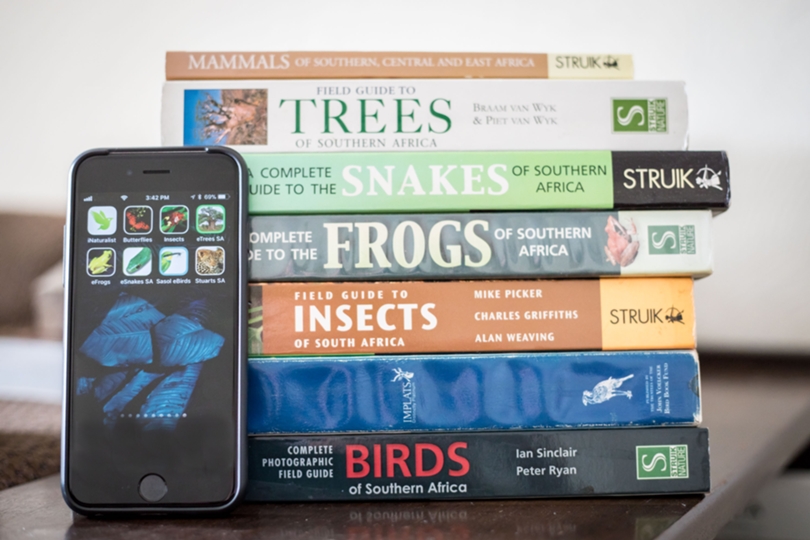 There are a few options for bird apps. Roberts VII Multimedia Birds of Southern Africa presents the information from the 1,296-page, 11-pound reference tome at the swipe of a finger. Besides extended entries about each species, the Roberts app features helpful guides to specific birding locations including what 'specials' to seek out. It also has a handy feature that shows you similar birds to the species entry you're on, which lets you rule out other possibilities. An alternative is Sasol eBirds of Southern Africa, based on a popular field guide. The Roberts app offers by far the most information, but sometimes for tricky identifications, it can be helpful to have both apps and compare.
Special interest safari apps
Many safari-goers are the most excited about seeing big, magnificent mammals. Quite a few are also interested in birds, particularly the colorful species. But for those willing to look, there is a world more detail and interest to search for and understand. And there's an app for that!
Favorites include Frogs of Southern Africa, eSnakes of Southern Africa, eTrees of Southern Africa, Woodhall's Butterflies RSA, and Insects of South Africa. Each of these apps is an adaptation of a tried and true guide book and, together, they pack an entire library into your pocket.
---
Sources and credits
To download the apps
About the author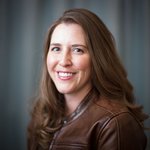 Morgan

Has been on: 20 safaris
I'm an adventurous traveler and like to get off the beaten track. I'm a writer and photographer, and I enjoy a wide range of topics, especially travel, adventure, and nature. See more of my work at www.morgantrimble.com
Share on:
© Your African Safari Ltd, All rights reserved.
About YAS
Your African Safari is a safari-planning and safari review site. It was created to help support a healthy African wildlife population. All reviews are vetted before being approved and only ethical tours are published