Safari suitability:

4/10
Find your tour
No big five sightings and less suited for the hardy explorer, but amazing scenery!
Total area:
7,500 km² (2,896 m²)
Anti-malarial:
Not required
---
What YAS members think
Most-visited month:
April
* Crowded parks have a lower rating
---
Highlights
Quirimbas National Park contains exceptional examples of coastal forests, woodlands and white, sandy beaches
Fauna includes whales, turtles, elephants, lions, spotted hyenas and 375+ species of fish
The park lies on a bird migration route, making it a must-see bird-watching destination
Visit during the winter months, running from April to October
About Quirimbas National Park
Quirimbas National Park is a newer park, established in June of 2002 and located along the northeast coast of Mozambique in the Cabo Delgado Province. It encompasses 11 of the southernmost islands of the Quirimbas archipelago. The park incorporates an estimated 7,500 km² (2,896 m²) of coastal forest, woodland and marine habitats, including exceptional examples of coral reefs, seagrass beds and savannah. The islands are well known for their white sand beaches, clear warm waters and rich history.
Flora and fauna of Quirimbas National Park
Fauna in Quirimbas National Park is abundant in both marine and land species, including whales, turtles, elephants, lions, spotted hyenas and 375 kinds of fish. Quirimbas National Park is uniquely located on a bird migration route between eastern and southern Africa, making it a popular bird-watching destination.
Quirimbas National Park can be accessed by air from all provincial capital cities by way of regional flights. Activities in the park vary from game drives, elephant trekking and bird watching to snorkeling, sailing and kayaking, making the park a perfect destination for travelers who aren't necessarily intrepid explorers and would prefer to just enjoy the beauty of the park and the islands.
When is the best time to visit Quirimbas National Park?
The best time to visit Quirimbas National Park is during the winter months, which run from April to October, when rainfall and temperatures are at their lowest. Year-round, the climate is very tropical, averaging around 30 C (86 F), so there will be some sunshine regardless of when you visit. The rainiest months tend to be January and February.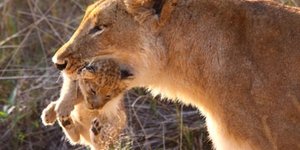 Visited: Oct. 2008
Reviewed: Dec. 22, 2014
Having lived in Mozambique for over 2 years, I hold a special place for Mozambique in my heart. The Quirimbas archipelago is breathtaking--full of beautiful islands and turquoise coastlines. Pemba in the province of Cabo Delgado is the closest city and worth a visit, for its sprawling beach, filled with locals on the weekends who go fishing, play football and cool off in the pristine water. While growing in popularity, Pemba still has an authentic feel to it, instead of major hotel chains, the shoreline is filled with beach houses and an increasing number of restaurants serving Mozambican, Portuguese, Italian and Indian cuisines. Near to Pemba lies one of the Quirimbas islands known as Ibo, a major trading port during the colonial ear in the late 18th century. Ibo provides an excellent glimpse into its past history, with colonial houses, schools, government buildings, including the still-standing Fort of Sao Joao providing views of the ocean and the island. For some visitors, Ibo feels like a place lost in time while for others, it is this preservation of the past that draws them in - definitely worth a visit!
* Crowded parks have a lower rating
---
Safari enthusiast

United Kingdom
Visited: Oct. 2008
Reviewed: Dec. 22, 2014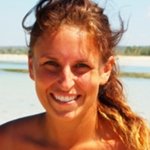 Visited: Sep. 2013
Reviewed: Sep. 22, 2013
I spent two weeks exploring the QNP, poking around the mainland and a handful of the islands in the archipelago. The islands here are what make Moz beaches famous. White sand beaches fringed with palm trees, contrasting the blue, teal and turquoise water. The white sails of local dhows are sprinkled across the horizon as they haul dinner for the archipelago. Lodges on Ibo Island will happily organize for you to join one of these dhows for a few days to hop between uninhibited islands and camping at night. I could not recommend this - especially a trip to Rolas - more! And take a snorkel! There are some local wrecks that are stunning for a cool down swim. While on Ibo, take time to enjoy the spectacular meals prepared based on what is pulled out of the ocean that very day. The snorkeling and diving is unreal. Our first dive at the lighthouse had me feeling like I was in an aquarium. Apart from the giant schools of brightly coloured fish, we also came upon two sea turtles and a small reef shark! Moving onto the mainland was a bit more challenging. One lodge (Mareja) is in operation, and they run treks through the bush. It is a spectacular lodge in an old colonial house, and a stunning park. However, poaching is an enormous problem. Animal sightings are difficult and quick. We spent 5 days tracking elephants to no avail. The local guides are full of knowledge and make these walks very interesting in spite of the skiddish animals. There is wildlife there though - millions of tracks dot the roads, and we heard lion and hyenas calling at night. They are just very very wary of humans. Be aware that this park and accommodation is very basic. There is no food or water readily available so you must be fully self sufficient. The old colonial house does have a spectacular porch which makes for ideal afternoon reading. All in all - its a stunning park that could just use a bit more maintenance. Highly recommend a visit, particularly to the coast!
* Crowded parks have a lower rating
---
Safari enthusiast

Canada
Visited: Sep. 2013
Reviewed: Sep. 22, 2013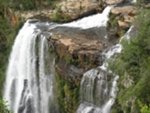 Visited: Apr. 2013
Reviewed: May. 22, 2013
The fifth safari so far was off to the beach. Excited for our two day safari at the Quirimbas National Park, located in the great Mozambique, we couldn't wait to land after a long flight and drive from the airport to the park. Exhausted, we arrived at around 7am and went straight to the hotel, which we had already booked for our rooms. Quirimbas park had really outdone themselves in their accommodations: simply luxurious. In the morning, the view of the sunrise down to the Indian ocean was incredible waking up to this for the next two days we were in Mozambique was awesome. There is no electricity or running water in the park, therefore the shower is operated by an ingenious, pulley operated contraption that pours stored water on you from above and it is in open air, so if you take one as the sun comes up in the morning that would be the longest shower you ever had. Breakfast was mouthwatering and the menu was filled with all dishes from traditional to modern. We got on a self-drive to begin our adventure. First stop the famous Quirimbas mobile island hopping safari, under the expert leadership of a pro guide and a local crew we explored a coastline and some destinations fringed by tropical islands we engaged in some activities like sea kayaking and dhow sailing up the wide coastal river mouths where there was also some bird viewing. There was fresh seafood and traditional cuisine. The second day, our last day, we had to spend it at the beach and relax under the sun. The Quirimbas beach is full of activities like wind and kite surf equipment and they also give lessons, amazing bush walks. This would be the best place for a family to take their kids and have a memorable time. The Qurimbas national park is definitely a place to get away to.
* Crowded parks have a lower rating
---
Safari enthusiast

Kenya
Visited: Apr. 2013
Reviewed: May. 22, 2013
Domestic flights to Parque Nacional de Quirimbas
The easiest and fastest way to get there is by plane. There are direct flights from Maputo and from many other destinations that land at Pemba airport, which is about an hour's drive from the park.
The following airlines travel to Quirimbas National Park
---

Bush & Lake Aviation is a newly established charter company offering flights from its Lilongwe base to destinations in Malawi and the adjacent regions. We offer a small team of dedicated pilots, engineers, and management with many years of experience in the aviation business. We fly directly to your destination making your connections possible and saving you the unnecessary frustrations of transfers - queues and delays Bush & Lake Aviation specializes in charters for leisure travel or business. Visit website
Also flies to: