Can Africa afford to lose tourists over high flying costs?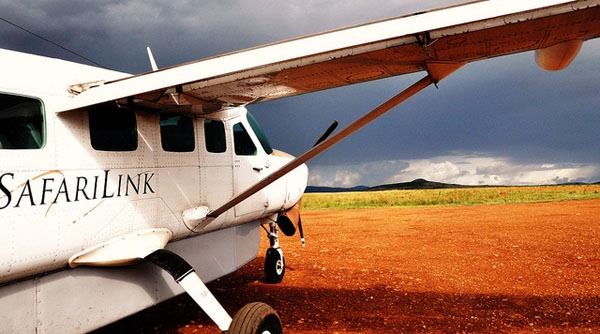 Published on May 09 2014
Written by: Fran
938 views
Capping the price on African travel
Highlights
With jet fuel price hikes and tax increases in the past decade, the cost of flying globally has increased significantly.
However, with the ever increasing cost of travel in mind, a leading African airline association is urging for the control of prices - particularly to curb African travel costs.
Africa is realizing the importance of presenting tourism positively, while keeping costs under control.
Tourism plays a key role in the transformation and development of communities across the African continent.
The continent's airline trade association, the African Airline Association (AFRAA) recently released a statement urging African countries to curb African travel price increases. The association collaborates with airlines of all 54 African Union countries, including prominent African tourism destination countries such as South Africa, Botswana, Kenya, Namibia, Uganda, Tanzania and Madagascar. The association's statement comes at a time when Africa's overall economic growth is positive and growing – and bringing positive returns for the continent's tourism sector.
Cost of flying in Africa
With jet fuel price hikes and tax increases in the past decade, the cost of flying globally has increased significantly. Added to this, Africa's key economies are still very weak compared to world currencies such as the US dollar or the euro. Although this creates a favorable environment for tourists hailing from strong economies, it does create challenges for local airlines which rely on international running costs. For this reason, AFRAA fears that if African airlines continue to up their travel costs, tourism will suffer. Several international airlines including European and Asian airlines made a conscious decision to curb flying costs by keeping taxes and levies low – and this was the association's advice to the African Union countries.
Tourism revenue
While airline costs are AFRAA's biggest concern, the association also warned African countries to keep look at other tourism costs. Visa costs, local transport and airport costs – AFRAA warned that these should not be seen as extensive sources of foreign income. Instead, AFRAA encouraged the African Union countries to supplement foreign income and revenue by alternative means, rather than wringing more and more from the tourism industry. Although Africa's tourism industry is showing hugely positive returns and the fact that for many local communities, tourism is a key source of income, AFRAA's advice that African countries should throw their nets wider, can be appreciated by the international tourism community.
Transforming Africa's tourism industry
As long as the continent's key tourism facilities can keep their prices capped and facilities up, then Africa should experience positive transformation of the tourism industry – with the added economic and development benefits for local communities. Besides keeping a close eye on airline costs, Africa is stepping up to the challenge of presenting a favorable tourism environment. The recent changeover to cross-border visas for East African countries is one such step forward in promoting tourism in Africa. Costs are reduced and cross-border travel should be more effective.
The statement by AFRAA shows us just how important leading African organizations are considering the tourism industry to be. It also shows an important attitude change towards international tourism: yes, indeed the tourism industry can bring much-needed revenue to the continent, but it should not be considered a resource of overflowing fortune. Instead, tourism should be a treasure to the continent – one that is sensibly nurtured while we continuously seek ways to improve international tourism experiences on African soil.
---
Sources and credits
Photo credits: some rights reserved by Wajahat Mahmood via flickr [Creative Commons]
About the author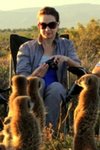 Fran

Has been on: 11 safaris
Seeing beyond the average tourist routes and experiencing local life is my type of travel! Living in South Africa I'm an environmentalist at heart, and I continue to marvel at the beauty of the African continent.
Share on:
© Your African Safari Ltd, All rights reserved.
About YAS
Your African Safari is a safari-planning and safari review site. It was created to help support a healthy African wildlife population. All reviews are vetted before being approved and only ethical tours are published