Safari guides in South Luangwa, Zambia

Why now is a good time to plan your African safari—by rescheduling or booking
Highlights
Tour operators have indicated that they are not charging fees to reschedule. This is not always possible if you cancel.

Around 30% of tour operators surveyed are asking people to postpone until 2021.

More people are postponing than canceling, according to our survey results.Over 195 tour operators participated in this survey.

2020 rates for safaris postponed into 2021 are being offered by many tour operators.
Last updated: 16 June 2020
The first quarter of 2020 ended in unchartered waters. On March 11, WHO declared the SARS Corona virus, COVID-19, a pandemic. To help quell the rate of transmission, travel restrictions and bans were put in place. To help protect African wildlife, especially wildlife with close genetic ties to humans, parks and game reserves were closed. The boisterous safari industry was hushed to a mere murmur in April. At Your African Safari, the number of quote requests were down 80% from April 2019. But safari tour operators did not sit idle. Virus updates, mainly negative, saturated the media and infiltrated phones, tablets and televisions. With no word on when restrictions would be lifted, anxious travelers with upcoming safaris inundated tour operators with emails, calls and texts. Some to get reassurance that their deposit was not lost, others to cancel and avoid paying fees.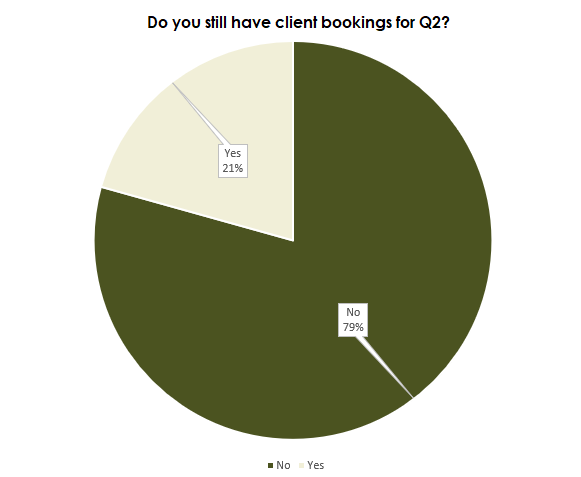 Most safaris still booked for Q2 2020 were for Tanzania, Kenya and Uganda, respectively.
The importance of rescheduling your African safari
Your African Safari surveyed tour operators and asked how they are helping clients deal with their bookings. Around 200 tour operators participated in the survey. The resounding response was 'asking that they postpone and not cancel'. Why is this so important? The deposit paid on a safari is used to help cover staffing and operating expenses, but it goes beyond that. Many tour operators use funds to assist their local communities with food, education and shelter. Other tour operators help protect wildlife by supporting rangers, or by volunteering their time and/or vehicles. Pulling that deposit has a domino effect on an African community.
Why should you rebook? Comments from tour operators.
"Tourism is a huge lifeline to many in Africa. Operators and accommodation providers on the ground often keep their staff paid and fed in hard times and indeed help with local villages around the camps with schooling, medical facilities and even school lunches. Take away tourism and this lifeline stops. Guests could look at the safari destination they were visiting, look at the operators, look at their foundations and what they are trying to achieve, and donate knowing that their funds will reach the most in need. The money must be properly received and channeled."
Sue Preater, Tracks Safaris
"We can understand clients would like refunds of their deposits as they are concerned companies will go bankrupt and they will lose their money. Those funds had been expected to allow businesses to continue to run so by requesting refunds rather than postponing it means more staff having to lose their jobs and more likelihood of businesses going bust because those running costs are gone."
Mara Explorers​
"Postponing means saving jobs and supporting local communities."
Botswana Holidays
"When the world gets back to some kind of normality and people want to travel again there is potentially going to be availability issues in key areas as the 2020 and 2021 clients will all be wanting the same accommodation. By rebooking now this has now been secured for them."
Kathryn Haylett, Your Safari
"The most important thing is to communicate clear and proactively. Outline all the options and their cost implications. We have been negotiating with suppliers to ensure clients can postpone without penalty, even if they don't have new travel dates yet."
Onne Vegter, Wild Wings Safaris
Most people are opting to postpone, not cancel, their safari
Our survey results indicated that tour operators have seen more clients postpone than cancel their safaris
May 11: 34.3% vs. 65.7%
May 12: 34.7% vs. 65.3%
May 15: 34.3% vs. 65.7%
May 26: 36.1% vs. 63.9%
May 27: 35.6% vs. 64.4%
June 1: 35.2% vs. 64.8%
June 8: 34.8% vs. 65.2%
June 12: 34.5% vs. 65.5%

May 6 data: Roughly 77% of tour operators are asking people to rebook for later in 2020. Only 23% are suggesting next year.
May 11 data: 73% are asking to rebook in 2020.
May 15 data: 71% are asking to rebook later in 2020.
May 26 data: 71% still asking to rebook for later in 2020.
May 27 data: 71% still for 2020.
June 8 data: 71% still for 2020.
June 12 data: 70% for 2020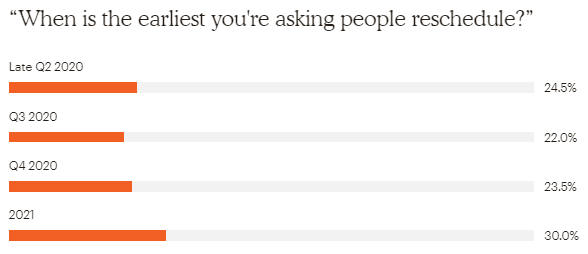 "We are rescheduling as many as possible to 2021, which we feel will be the most responsible and will give them more peace of mind. It means a tight year for us, but 25 years in the industry has given us a good grounding."
Africa 2000 Tours​
COVID19 silver lining?
The decrease in bookings is not specific to tour operators or to Africa. Globally, the hospitality industry has taken a hit. Gross profit in hotels is down over 110% from last year.(1) US restaurants have laid off over 8 million people.(2) The fitness industry is also suffering and, like tour operators, gyms are asking people to continue paying their monthly dues to help keep them afloat. (3) But, it's not all doom and gloom. There are positives to come out of all this, especially for those who have postponed their safari or who are planning one for next year.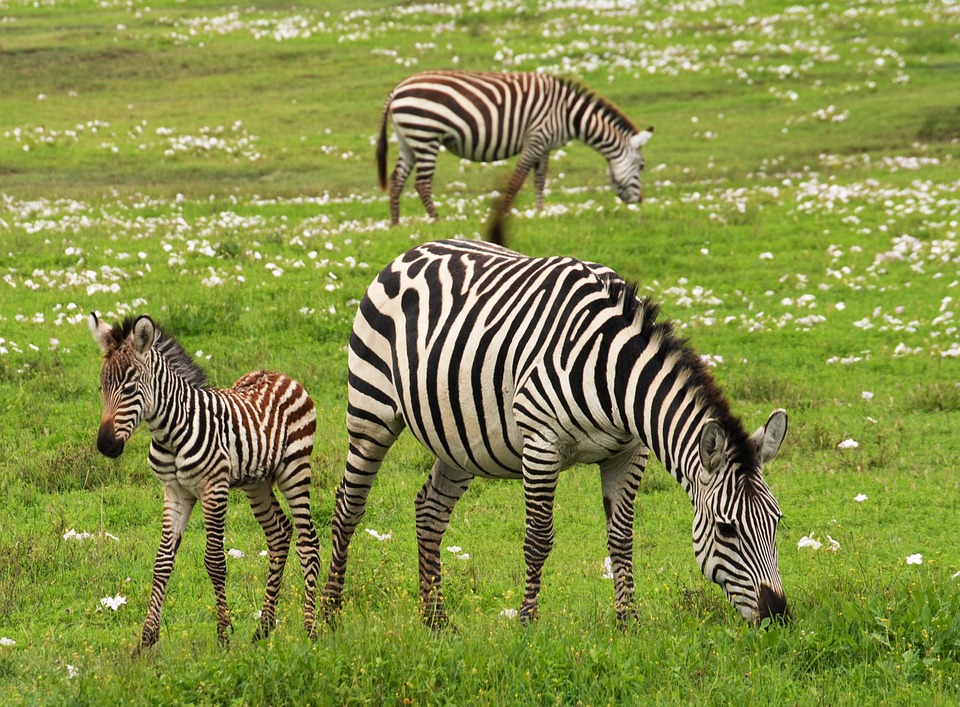 You can get a better deal on your safari
2020 rates for safaris postponed into 2021 are being offered by many tour operators. Even if you're just planning your safari, it's worth seeing what the pricing options are, especially if you pay in full in 2020. This gives tour operators some fiscal runway and gives you a better deal on your safari.
"We are keeping our rates on postponed bookings the same for 2021 to encourage travellers to reschedule for 2021."
Umlani Bushcamp Timbavati Private Nature Reserve
Parks will be less crowded
Tourist numbers are expected to be down in 2021, even in peak season. Parks that were straining under overtourism, including the Serengeti,(4,5) Kruger and Masai Mara, may get a chance to do things differently now to help keep overtoursim at bay.
"Sad to say that, but we expect less visitors in 2021, because of this crisis. Less tourists means better experience for the guests who postpone."
Gabon Wildlife Camps
"The wildlife is benefitting from this pause in human activity. Worldwide there is a major slow down / stop on wet meat markets, of which main protein source is wildlife—local and exotic. In South Africa, kudu are roaming the streets of Pretoria, families of banded mongoose are running across roads, penguins are strolling down the beach road in Simons Town, dolphins are taking advantage of no surfers in Durban…which have always been there but their movements have been limited somewhat due to boats in the water, they now move relatively freely."
Drew Abrahamson, Captured in Africa, South Africa
​
"We've not seen a specific increase in wildlife numbers as a result of COVID19. The only change from a wildlife perspective is that they seem to be all over the road at the moment, probably enjoying the park being a bit quieter!"
Sarah Hall, African Parks, Rwanda
​
"We don't have much opportunity to get out and about as we're busy with camp preparations and also trying to save fuel/pennies, etc. But we have had some epic news and sightings, including seven new cubs being born in the Musekese Pride and our much loved leopards are putting on a show most evenings."
Phil Jeffery, Jeffery and McKeith, Zambia
Booking your upcoming safari
As countries gradually phase out of lockdowns and self-quarantines, travelers with bookings will weigh their options and plan accordingly. It is our hope that those with the means to postpone their safari will do so. We also encourage people who are planning a safari to consider booking for 2021 or 2022 and paying their deposit, and more if possible, in 2020.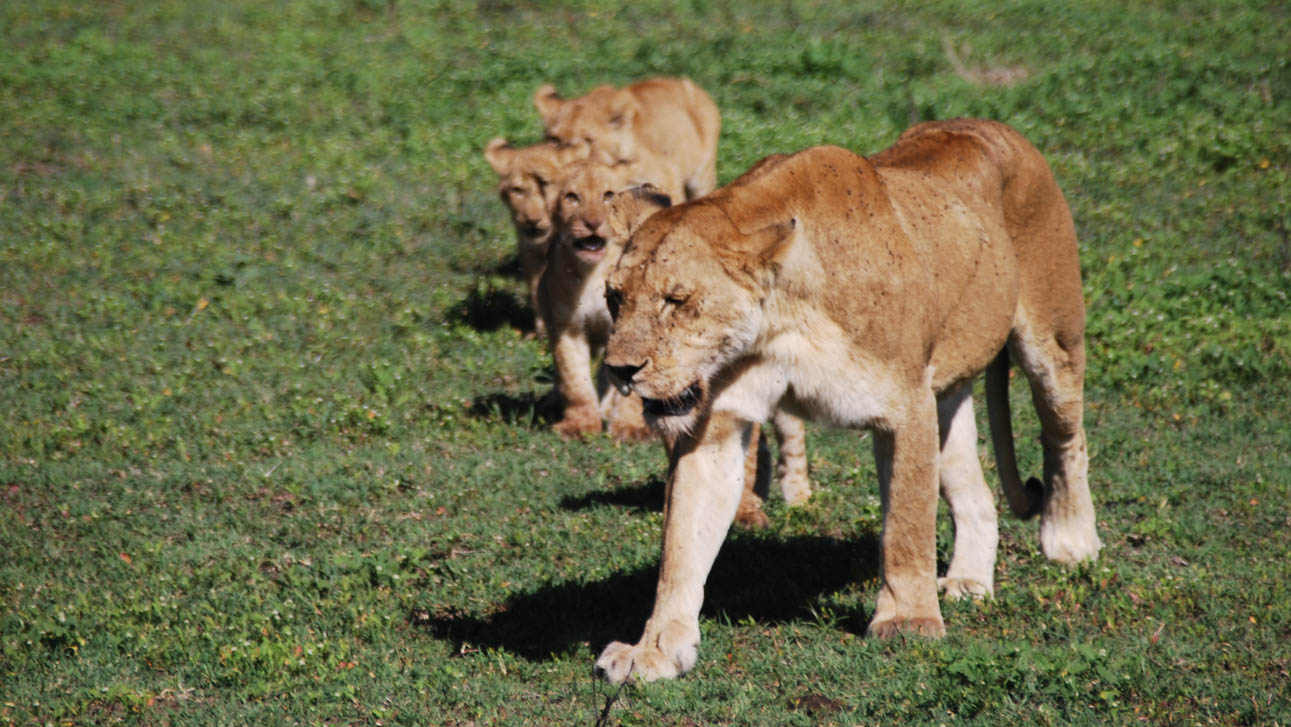 "Africa is not going away, and she will welcome you back with that warm glow that radiates from the beautiful people and her myriad animals and birds."
Tony McKeith, Busanga Safaris
Survey participants
We would like to thank all the tour operators who participated in our survey. We are grateful for their input and support. If you are a tour operator and would like to participate, go to survey here.
Below are the tour operators who were willing to help. Not all are listed. Some wished to remain anonymous.
AAA Express Adventure Ltd
Absolute Zambia Safaris
Adventure Three Sixty Kenya
Adventure Vacation Safaris
Africa 2000 Tours
Africa A-Z
Africa Calls, Ltd
Africa Kosher Safaris
Africa Outland Tours & Safaris
Africa Royal Trekking
African Apes Holidays
African Beads Safaris
African Finfoot Safaris
African Jacanca Safari Tours
African Jungle Adventures
African Pangolin Safaris
African Paradise Safaris
African Route Safaris
African Scenery Holidays
African Travel Tour
African Wild Tours
Afric'Aventure
Afriqueen Adventure
Afro Honeyguide Adventures
Almighty Kilimanjaro
Amatungulu Tours
Ames Boat Tours
Anastasia's Africa
Bantu Pathfinders
Barefoot Safaris
Bazanya Safaris Uganda
Benroso Safaris
Big 5 Africa Tours
Bio D Island LLC
Botswana Holidays
Breezy Tours & Travel Kenya
Broadafrica Tours and Safaris
Bujo Tours and Safaris Co. Ltd
Busanga Safaris
Bushland Adventure Travel
CapeTravelOnline
Captured In Africa
Chem Chem Safaris
CrissCross Namibia Safaris
Daktari Travel
Destinations Africa
Diakopes Expedition Limited
Duma Explorer/Chaka Camps
Eagle Eye Safaris
Eagle Safaris Uganda
East African Safaris On Ground Limited
Eastland Adventures
Escape to Adventures Safaris
Essenia Safari Experts Ltd
E-Trip Africa
Expedition Kenya Safari
Experience Africa Safaris
Falcon Safaris.
Flight of the Eagle Safaris
Foot Slopes Tours and Safaris
Gabon Wildlife Camps
Ganyana Safaris Uganda
Gazelle Safari Company
Godson Adventures
Goldfish Tours
Gorilla Biome Safaris
Gorilla Hub Tours
Great Adventure Safaris
Great Lake Expeditions
Happy World Safaris
Hills in the Mist Tours
Homeland Adventures Kenya
Horizon Horseback
Indigo Safaris
Isibindi Africa Lodges
Jawamu Tours and Safaris
Jumbari Family Safaris
K Safaris
Kafunta Safaris
Kalahari Skies
Kendirita Tours and Travel Limited
Kenya Budget Safaris
Kenya Expresso Tours and Safaris (KETS)
Kenzan Wildlife Safaris
Ker & Downey Africa Group
Kibera Holiday Safaris
Kiboko Safaris
Kiboko Tours and Travel ltd.
Kilimanjaro Tanzanite Safaris
Kilipeak Adventure Limited
Kruger Africa Safaris
Kubwa Five Safaris
Kwezi Outdoors
La Mara Tourism
Leading Expeditions- Africa Holiday Travel
Leyu Tours
Lion Rider Safaris
Lost in Africa Limited
Mamaland Safaris
Mara Explorers
Mara Triangle Safaris
Marangu Treks & Safaris Ltd
Marhaba Holidays
Matea Tours & Safaris
McCallum Safaris, Tanzania (operates under Old Nyika Safaris and Safari Royal Holdings)
Memorable Journeys
Migration Kenya Safari
Morindat Tours & Travel
Mulanje Outlook Travel
Mytrip Connector Company
Natural World Kenya Safaris
Ngaiza Adventures
Nhongo Safaris
Nyati Travel
One Horizon Africa
Outback Adventure Safaris
Outdoor African Tour safaris
Ovacado Adventures Ltd
People's Choice Tours
Percia's Travel Agency
Pinnacle Adventures and Safaris Ltd
Promised Land Tours Limited
RA Safaris Limited
Ramon Safaris Namibia
Red Rocks Eco Tours
Remarkable Africa
Roncook Safaris
Roots Tours and Travel
Routes Kilimanjaro Adventures
Roy Safaris
Royal Paw Safaris
Sababu Safaris
Safari DMC Africa
Safarika Africa
Safariline Defender Tours
Samson's Safaris
Savannah Explorers Ltd
Shadows of Africa
Shalom Safaris East Africa
Shipungo Safari and Tours
Shoebill Safaris
Signature Safari
Silver Spark Africa Safaris
Sirikwa Travel
Standard Safaris
Sunset Photography Safaris
Tanganyika Ancient Routes Limited
Tanganyika Outdoor Safari and Adventures
Tazama Africa Tours and Safari
The East African Safari and Touring
The Heritage of Africa
Top Cream Tours and Safaris
Topi Trail Safaris
Tracks Safaris UK
Traipsing Africa Safaris and Tours
Transtrek Safaris Limited
Twinkle Star Tour and Safari Ltd
Ubuntu Travel
Ucango on Safari
Umlani Bushcamp Timbavati Private Nature Reserve
Urbema Safaris
Vienna Uganda Tours and Travel
Visit and Tour Rwanda
Wild Extracts Safaris
Wild Peak Adventures
Wild Planet Safari
Wild Ridge Bush Trails Safaris
Wild Safaris and Travel
Wild Wings Safaris
Wildlife Eden Safaris
Wildlife Tours - Rwanda
Wild Photos Safaris
Your Safari
Zantrips and Tours Ltd
Zoo Adventures
About the author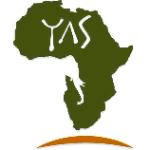 yourafricansafari.com

Has been on: 15 safaris
Your African Safari (YAS) is a safari-planning resource for anyone planning an African safari. It features information on over 2600 tour operators including company and vehicle descriptions, user reviews, safari itineraries and photos. It also features detailed information on 14 countries and 84 parks and game reserves.
Share on:
© Your African Safari Ltd, All rights reserved.
---
3 Comments
---
Said on 10 May 2020 20:28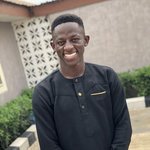 Postponing of trips and tours is the best way to go in the tourism recovery process.
---
Said on 11 May 2020 17:26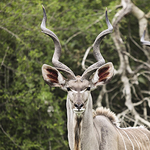 All the 2020 Bookings was canceled. Its so difficult but we have to cooperate with it until normalcy takes place. I would request whoever is reading this please stay home this pandemic time life will continue after it.
---
Said on 11 May 2020 03:59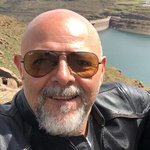 I have only one booking postponed to Aug 2021. All others Cancel. Difficult times. Without external finance, I found difficult to have business continue working until end of the year. Will be interesting to survey, how many of the small business can stay on business without income and for how long.
---
Log in to leave a comment
About YAS
Your African Safari is a safari-planning and safari review site. It was created to help support a healthy African wildlife population. All reviews are vetted before being approved and only ethical tours are published