Queen Elizabeth National Park, Uganda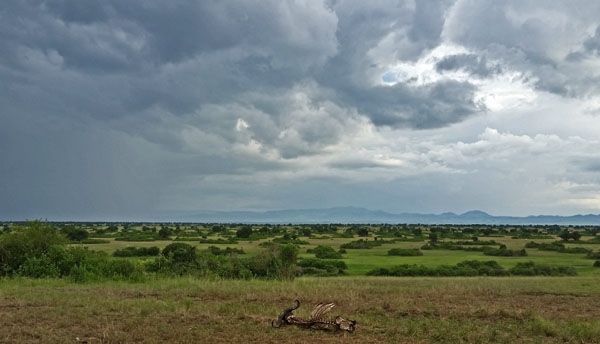 Queen Elizabeth National Park: Royalty in Uganda safari destinations
Highlights
A boat ride on the Kazinga Channel
Tree-climbing lions
Leopards and lions
Four of the big five, only rhino is missing
The rainy season is manageable and provides a more private safari experience
Queen Elizabeth National Park is one of 10 national parks and game reserves that is managed by Uganda Wildlife Authority. It is conveniently located between two other parks: Bwindi Impenetrable and Kibale. But, QENP does not often receive the accolades or visibiltiy that parks like Murchison Falls and Kidepo do. In fact, when I was planning my gorilla trekking trip for November 2015, I didn't even include QENP on my list of parks that I wanted to see. I had Bwindi, Kidepo and Murchison Falls. It's lucky Jane from All Gorilla Trips was pretty insistent on including this park. Not only did it end up being the highlight of my time in Uganda, but the lodges I stayed in here were at the top of my list, even above some of the higher-ranked ones. If you're considering a safari in Uganda, here are some reasons to include QENP.
Queen Elizabeth NP is easily combine with a trip to Bwindi
Although the roads in Bwindi were pretty muddy due to it being November and the rainy season, we were still able to do trek the gorillas in the morning and reach QENP in time for an afternoon game drive. In fact, this bird of prey was the first thing I spotted when we entered the park.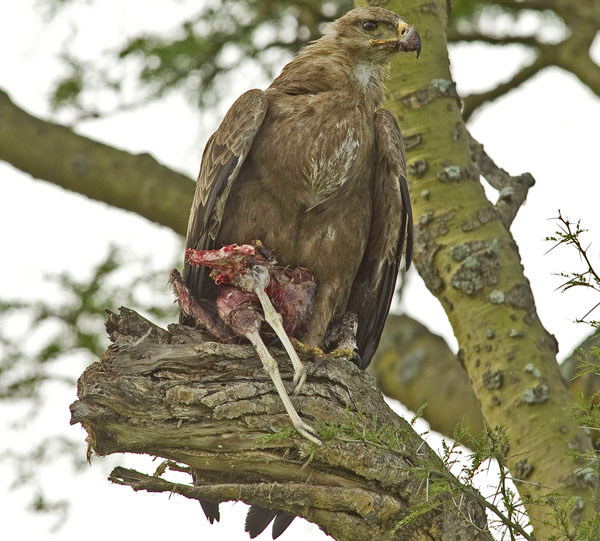 We'd not even been there five minutes and I already had my first great sighting.
Queen Elizabeth National Park is known for its tree-climbing lions
After I'd seen the bird with its kill, we'd not driven another ten minutes when our guide, Fred, spotted this guy peering shyly out of a tree.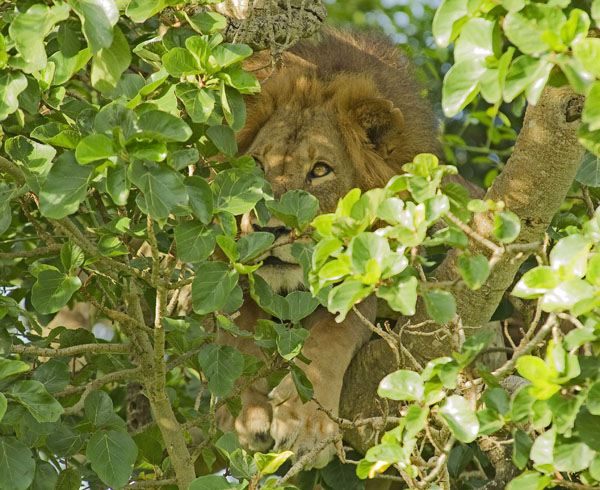 We were the only vehicle there, so we could take our time, sit calmly and not disturb this guy. I was able to capture several images without seeing another safari vehicle. I've also been to Lake Manyara, Tanzania, and I was not so lucky in the tree-climbing lion department.
Do the boat ride on the Kazinga Channel
I'll admit, I was hesitant to do this, especially once I saw the gigantic boat that was loaded with tourists. But, as soon as we took off, I forgot about all the people and starting photographing the abundance of birdlife. I also got many great hippo shots.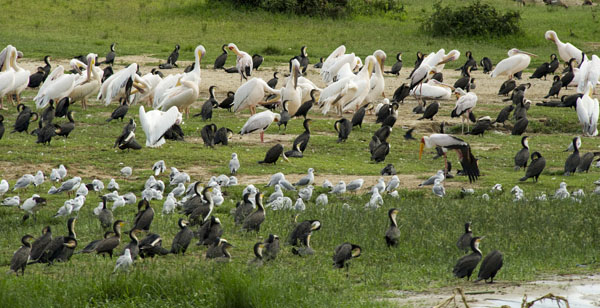 Tip: get to the boat early so you can get either a seat at the front or a seat on the left-hand side of the boat, since that is where all the bird life is. We were lucky and our guide got us there for the front row. But, I did notice that the left-hand side filled up first, and didn't know why.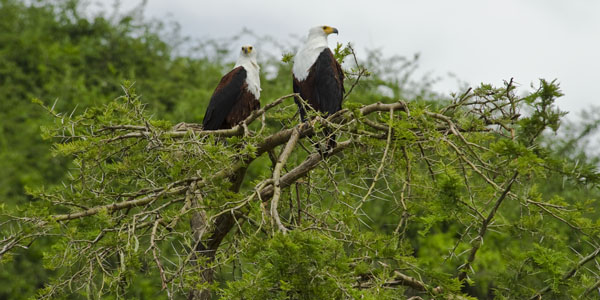 There are, as always, some less-than-polite people who will stand up and block the view for others. I noticed those who asked permission first if they could join those on the left-hand side of the boat for some photos, had much better success than those who just barged over without so much as a please.
Queen Elizabeth National Park is a photographer's dream
From the myriad candelabra trees, to the rich, red clay soil to the gorgeous sunrises and sunsets, QENP does not disappoint when it comes to scenery. I was a bit concerned that, because we were visiting in November and during the rainy season, we would constantly be battling the weather. As it turns out, November was an ideal time to visit. The mornings were clear and sunny and the clouds slowly rolled in mid-afternoon, and added for a dramatic background.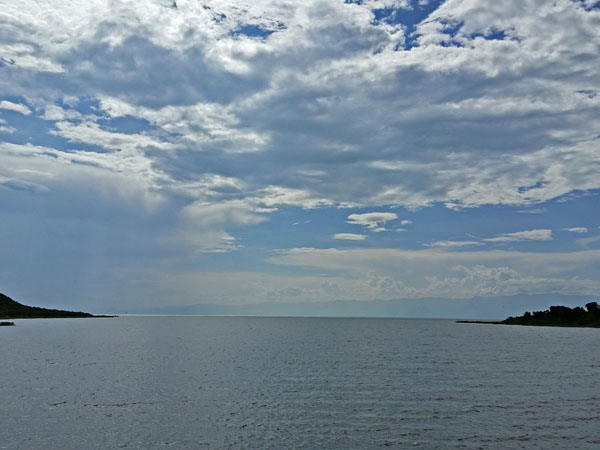 QENP is good for lion and leopard sightings
Although there are no cheetahs in QENP, it is home to lions and leopards. Early one morning, we were fortunate enough to sight two leopards who were courting each other. The young couple were flirting shamelessly and frolicking in the bush. They were too far for photos, but I watched them through binos for the better part of 10 minutes as they blissfully wandered off into the bush.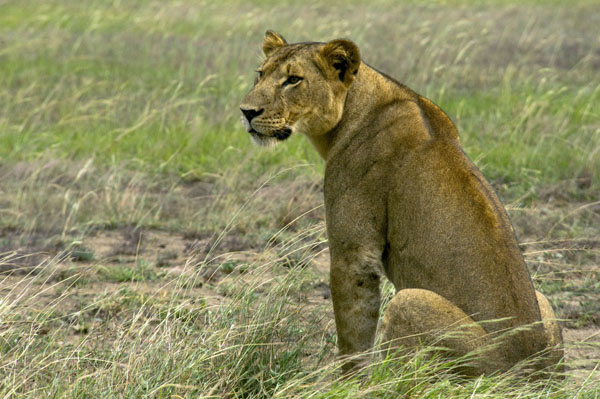 That same day, we spent over two hours watching a lioness as she caught up to her sisters. She was a beautiful lion with a very photogenic face who gave me ample photo opportunities. It was magical and, again, we were alone for the majority of the time.
Queen Elizabeth National Park may not get the attention of Bwindi or Murchison Falls, but it certainly merits it and, its location in Uganda makes it an easy destination to visit. Although I did not visit during the dry season, the weather had zero impact on my safari and it certainly meant for a more personal and private safari experience. I highly recommend at any time of the year!
---
Sources and credits
Jennifer of YAS
About the author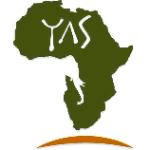 yourafricansafari.com

Has been on: 15 safaris
Your African Safari (YAS) is a safari-planning resource for anyone planning an African safari. It features information on over 2600 tour operators including company and vehicle descriptions, user reviews, safari itineraries and photos. It also features detailed information on 14 countries and 84 parks and game reserves.
Share on:
© Your African Safari Ltd, All rights reserved.
About YAS
Your African Safari is a safari-planning and safari review site. It was created to help support a healthy African wildlife population. All reviews are vetted before being approved and only ethical tours are published