Mgahinga Gorilla National Park
Safari suitability:

6/10
Find your tour
No big five sightings, but gorilla trekking is a phenomenal experience. This is done on foot/hiking and can take 3-8 hours.
Total area:
33.7 km² (13 miles²).
Anti-malarial:
Not required
---
What YAS members think
Most-visited month:
November
* Crowded parks have a lower rating
---
Highlights
Mgahinga National Park is the smallest park in Uganda
The park encompasses the peaks of the extinct Virunga volcanoes
The park is home to over 150 bird species and 75 mammal species, providing a refuge to the endangered mountain gorilla
The most common route to the park requires a full day's travel
June, July and August are the driest and best times to visit
About Mgahinga Gorilla National Park
Located in the farthest southwestern corner of Uganda, at an altitude between 2,227 meters (1.4 miles) and 4,127 meters (2.6 miles) above sea level, Mgahinga National Park is the country's smallest park, covering only 33.7 km² (13 miles²). Set against a breathtaking backdrop of the three northernmost peaks of the now extinct Virunga volcanoes—Mount Muhavura, Mount Gahinga, and Mount Sabinyo—Mgahinga National Park is made up of heath vegetation, montane forest and savannah woodland.

In the past, much of the park's natural habitat was destroyed as a result of population growth and poaching. In 1930, Mgahinga National Park was declared a game sanctuary and in 1991 it was gazetted and made a part of the Virunga Conservation Area. The park is one of only two locations in the country that offers refuge to the endangered mountain gorilla. Over the course of history, the park has also been considered to be of great biological importance for its ability to provide shelter for mountain plants and animals that migrate along the slopes due to climatic changes. Mgahinga National Park is home to over 75 species of mammals, including elephants, side striped jackals, forest buffalo and the endangered golden monkey. It is also recorded to have over 150 bird species, including the crowned crane, blue-headed coucal and white-naped raven.
There are different options of travel to the park; however, the most common route runs through Kibale and Kisoro from Kampala (540 km, or 335 miles, away) at an estimated 8 hours of travel time—including 80 km (50 miles) stretch of winding mountainous roads. There are also air travel options from Entebbe International Airport to Kisoro.
When to visit Mgahinga National Park
The park has two wet seasons, one from February through May and the second from September through December, during which temperatures are generally cooler, averaging 15 C (59 F) and dropping to about 10 C (50 F) at night. The drier months are the best times to go, especially for gorilla trekking.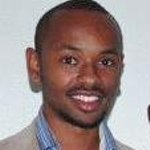 Visited: Feb. 2013
Reviewed: Apr. 26, 2013
The park takes its name from "Gahinga" the local word for the piles of volcanic stones at the foot of the volcanoes. We came to view the mountain gorrilas, but one of the locals advised us that most family of gorillas in Mgahinga like to split their time in neighbouring Rwanda and Democratic Republic of Congo (DRC)and it was rare to find them in the park. The only option we had was to visit the only habituated gorilla group in Mgahinga known as Nyakagezi but there were so many tourist groups visiting that Gorilla group it dampened our moods. We wanted a unique spontaneous adventorous experience , not a pre-planned average visit, with large groups of persons . We were told of how many members the Nyakagezi Gorilla group had, time it takes to get there and what to expect when we get there by one of the park guides. This wasnt the unique experience We had signed up for, nevertheless we decided to stay for one day so as to try other attractions in the park. After debating with the locals on the best experience we could have we decided to do a day day hike on the Gahinga trail which normally take's about six hours and climbs to the base of Mt Gahinga .These picturesque, conical volcanoe straddle Uganda's borders with Congo and Rwanda, and on a clear day the peaks offer an unravelled view of all three countries. We began our hike at the park station with a short briefing about the hike, the park and the environment with our guide. An armed guard was also provided to us to provide support should we encounter elephants or buffalo's on the trail. The trail starts in a reclaimed farm land and winds up to the edge of the dense forest. The hike was steep in places but not challenging for the average hiker ,along the hike it did get damp as fog crept in and over the mountain. The scenery was both picturesque and breathtaking from the swaying branches of then giant bamboo trees, animal footprints across the trail and colorful variety of birds across the sky that joyfully chirped as if to encourage us to finish the trail, it was a sight to behold. It wasnt the experience we had come here for but it did offer a good alternative.
* Crowded parks have a lower rating
---
Safari guru

Kenya
Visited: Feb. 2013
Reviewed: Apr. 26, 2013
Mgahinga is contiguous with Volcanoes National Park in Rwanda and is easily accessible from this park. It is about 1.5 hours away, in car, not including border crossing times. The nearest international airport is in Kigali, Rwanda.