Hluhluwe Umfolozi Game Reserve
Safari suitability:

9/10
Find your tour
Rhinos galore, the big five and a host of other beasts!
Total area:
960 km² (370 miles²)
Anti-malarial:
Not required
---
What YAS members think
Most-visited month:
August
* Crowded parks have a lower rating
---
Highlights
Big five
A haven for rhinos—black, hook-lipped and white, square-lipped
Zululand culture
Stone age settlements
Oldest established game reserve in Africa
About Hluhluwe Umfolozi Game Reserve
On the east coast of South Africa's KwaZulu-Natal province, 450 km (280 miles) north of Durban, is Hluhluwe Umfolozi Game Reserve, the oldest established park in Africa. Located on 960 km² (370 miles²) of Zululand between the two Umfolozi Rivers—Mfolozi emnyama and Mfolozi emhlophe—Hluhluwe Umfolozi boasts mountains, rolling savannah and stone age settlements.
The wildlife of Hluhluwe Umfolozi Game Reserve
The park is the oldest game reserve in Africa, established in 1895; its history includes protection of the white rhino through "Project Rhino" in the 1950s and '60s, and it has since been known for its efforts in rhinoceros conservation. Today, Hluhluwe Umfolozi retains the largest population of white rhino and remains a haven for black, hook-lipped and white, square-lipped rhino as well as the rest of the big five—lion, elephant, leopard and buffalo. Game viewing is popular in the park as a result, where crocodile, lion, cheetah, hyena, blue wildebeest, jackal, giraffe, zebra and a host of pigs, baboons, monkeys and reptiles also meander and speed. More than 300 bird species flit within the reserve, particularly near its floodplains.
Visitors can walk wilderness trails—self-directed and guided alike—tool around on self-guided driving trails (no off-road or night driving) and take guided boat tours on the Hluhluwe dam.
When is the best time to visit Hluhluwe Umfolozi Game Reserve?
The winter dry season, from May to August, is pleasantly temperate. Rain falls from September to April, up to 1,000 mm (39 inches) annually.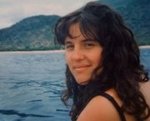 Visited: Aug. 2012
Reviewed: Jan. 14, 2014
Some people say that if you've seen one game park you've seen them all. Not true! Each game reserve has its own personality and distinct character that will make it simultaneously attractive to some and unattractive to others. While some may criticise Hluhluwe Umfolozi for being small, for instance (compared to the Kruger National Park), I on the other hand, particularly love the landscape and the lush, green vegetation. There is a sense of wildness and danger here. It's a different kind of bush. An almost jungle-like, primordial wilderness that comes alive after the rain. It is well-stocked with Big Five animals, other game and many, many bird species. There is something invigorating and exciting about an early morning game drive in Hluhluwe. Umfolozi is the southern section of the park – more open grassland, even easier game sightings. We saw lion, elephant, loads of antelope and impala as well as leopard. The highlight of our trip was seeing black rhino, an increasingly rare sight on the continent these days. The park accommodation is rustic but adequate, clean and not too pricey. I've heard some people complain about the service but I hardly notice the people when I visit a game reserve. I'm not there for the people, quite frankly. I'm there for the animals, for the nature and the wildness. And Hluhluwe Umfolozi has lots of these – and then some. It is the region's top game reserve and any visitor will see why right away.
* Crowded parks have a lower rating
---
Safari guru

South Africa
Visited: Aug. 2012
Reviewed: Jan. 14, 2014
Getting to Hluhluwe Umfolozi Game Reserve from Johannesburg
It is about a six hour drive, in normal conditions, from the main international airport. It's also about a six hour drive from Maputo, Mozambique, but this route involve toll roads.
It is also possible to fly here, with flights being around 75 minutes in duration.