Hluhluwe Umfolozi Game Reserve
Safari suitability:

9/10
Find your tour
Rhinos galore, the big five and a host of other beasts!
Total area:
960 km² (370 miles²)
Anti-malarial:
Not required
---
What YAS members think
Most-visited month:
August
* Crowded parks have a lower rating
---
Highlights
Big five
A haven for rhinos—black, hook-lipped and white, square-lipped
Zululand culture
Stone age settlements
Oldest established game reserve in Africa
About Hluhluwe Umfolozi Game Reserve
On the east coast of South Africa's KwaZulu-Natal province, 450 km (280 miles) north of Durban, is Hluhluwe Umfolozi Game Reserve, the oldest established park in Africa. Located on 960 km² (370 miles²) of Zululand between the two Umfolozi Rivers—Mfolozi emnyama and Mfolozi emhlophe—Hluhluwe Umfolozi boasts mountains, rolling savannah and stone age settlements.
The wildlife of Hluhluwe Umfolozi Game Reserve
The park is the oldest game reserve in Africa, established in 1895; its history includes protection of the white rhino through "Project Rhino" in the 1950s and '60s, and it has since been known for its efforts in rhinoceros conservation. Today, Hluhluwe Umfolozi retains the largest population of white rhino and remains a haven for black, hook-lipped and white, square-lipped rhino as well as the rest of the big five—lion, elephant, leopard and buffalo. Game viewing is popular in the park as a result, where crocodile, lion, cheetah, hyena, blue wildebeest, jackal, giraffe, zebra and a host of pigs, baboons, monkeys and reptiles also meander and speed. More than 300 bird species flit within the reserve, particularly near its floodplains.
Visitors can walk wilderness trails—self-directed and guided alike—tool around on self-guided driving trails (no off-road or night driving) and take guided boat tours on the Hluhluwe dam.
When is the best time to visit Hluhluwe Umfolozi Game Reserve?
The winter dry season, from May to August, is pleasantly temperate. Rain falls from September to April, up to 1,000 mm (39 inches) annually.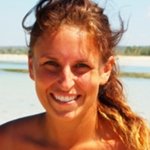 Visited: May. 2013
Reviewed: Aug. 25, 2013
I've been lucky to visit Hluhluwe and Umflozi a few times in 2013 and absolutely loved every visit. In addition to having the full big 5, this park has some truly spectacular landscapes and is, by SA standards, fairly quiet and easy to navigate. Hluhluwe, the northern half of the park, is certainly the more beautiful half. The landscape becomes quite hilly and there are little offshoots from the main tar road that lead to rivers and ponds. We were surprised by quite a large heard of elephant at one river and sunset, who allowed us to stay fairly close to them and their calves. Umflozi perhaps has better game viewing. We quickly came across numerous rhino, loads of impala and zebra. The highlight of this park was certainly crossing the river near the main gate where two elephants were having a drink as the sunset. The paved road in Umflozi doesn't extend as far as it does through Hluhluwe, but the dirt roads generally do not require 4x4. We did not see any larger predators, and I heard of few people that did. I would recommend a guided tour if looking to see lions and leopards. We opted to stay at a backpackers just outside the park, since accommodation in the park begins at about USD 100/night. The backpackers (Hluhluwe Backpackers) sits a few km outside the Hluhluwe park gate offers rooms and camping, with a great kitchen and bar. No restaurant. I believe they run tours during high season. We also visited the park as a day trip from St Lucia which is possible but makes for a fairly long day in the car. I'd definitely recommend staying closer and spending a few days in and around the park. As a point of interest - I understand you can do 4-day hikes through the park in areas inaccessible by road along the southern river. We didn't have the time to do it, but it is supposed to be spectacular.
* Crowded parks have a lower rating
---
Safari enthusiast

Canada
Visited: May. 2013
Reviewed: Aug. 25, 2013
Getting to Hluhluwe Umfolozi Game Reserve from Johannesburg
It is about a six hour drive, in normal conditions, from the main international airport. It's also about a six hour drive from Maputo, Mozambique, but this route involve toll roads.
It is also possible to fly here, with flights being around 75 minutes in duration.