Hluhluwe Umfolozi Game Reserve
Safari suitability:

9/10
Find your tour
Rhinos galore, the big five and a host of other beasts!
Total area:
960 km² (370 miles²)
Anti-malarial:
Not required
---
What YAS members think
Most-visited month:
August
* Crowded parks have a lower rating
---
Highlights
Big five
A haven for rhinos—black, hook-lipped and white, square-lipped
Zululand culture
Stone age settlements
Oldest established game reserve in Africa
About Hluhluwe Umfolozi Game Reserve
On the east coast of South Africa's KwaZulu-Natal province, 450 km (280 miles) north of Durban, is Hluhluwe Umfolozi Game Reserve, the oldest established park in Africa. Located on 960 km² (370 miles²) of Zululand between the two Umfolozi Rivers—Mfolozi emnyama and Mfolozi emhlophe—Hluhluwe Umfolozi boasts mountains, rolling savannah and stone age settlements.
The wildlife of Hluhluwe Umfolozi Game Reserve
The park is the oldest game reserve in Africa, established in 1895; its history includes protection of the white rhino through "Project Rhino" in the 1950s and '60s, and it has since been known for its efforts in rhinoceros conservation. Today, Hluhluwe Umfolozi retains the largest population of white rhino and remains a haven for black, hook-lipped and white, square-lipped rhino as well as the rest of the big five—lion, elephant, leopard and buffalo. Game viewing is popular in the park as a result, where crocodile, lion, cheetah, hyena, blue wildebeest, jackal, giraffe, zebra and a host of pigs, baboons, monkeys and reptiles also meander and speed. More than 300 bird species flit within the reserve, particularly near its floodplains.
Visitors can walk wilderness trails—self-directed and guided alike—tool around on self-guided driving trails (no off-road or night driving) and take guided boat tours on the Hluhluwe dam.
When is the best time to visit Hluhluwe Umfolozi Game Reserve?
The winter dry season, from May to August, is pleasantly temperate. Rain falls from September to April, up to 1,000 mm (39 inches) annually.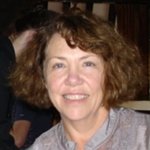 Visited: Feb. 2009
Reviewed: Apr. 23, 2013
The Hluhluwe/Umfolozi Game Reserve in Northern Natal has a reputation (in South Africa) as a great location to choose if you want to see Elephant and Rhino; of course, they have all of the Big 5, but there are really large herds of elephant and you are sure to see quite a few. We saw a large herd of at least 40 ellies on several occasions. It is a great park for do-it-yourself safaris, as the roads are generally good and you do not need a 4 X 4 to get yourself around, although I would still recommend a guided game drive at least once during your visit, as the skilled rangers have the latest info on sightings, and can take you directly to where the action is. Hilltop Camp is one of the most popular rest camps - try to book one of the self-catering units if you can - they have a great view out over the plains and are generally nicer than the bungalows with shared facilities and kitchens. You do not have to do your own cooking -the restaurant is very pleasant and serves a good buffet, or you can barbecue on your patio. If you are travelling in a crowd, (6 or 8 people) do try and book the Munyawaneni Bush Lodge - this is luxury, African Style, but still affordable. The camp is set off in a private location on a river bank. (Be warned though, there are no fences to keep the animals out!!) There are four double bedrooms linked to the main Boma by walkways and you will have your own cook and game guide! On our last visit we witnessed a baby warthog being taken by a crocodile right outside the boma. Perhaps not what everyone would choose to see, but this is Nature after all! It is very hot in Summer! Try to visit from April to October to avoid the worst of the heat and check if Malaria meds are required.
* Crowded parks have a lower rating
---
Safari guru

South Africa
Visited: Feb. 2009
Reviewed: Apr. 23, 2013
Getting to Hluhluwe Umfolozi Game Reserve from Johannesburg
It is about a six hour drive, in normal conditions, from the main international airport. It's also about a six hour drive from Maputo, Mozambique, but this route involve toll roads.
It is also possible to fly here, with flights being around 75 minutes in duration.