Safari suitability:

4/10
Write a review
The park does offer some excellent activities for those seeking exercise, but its small size and lack of big game bring it down a few points.
Total area:
137 km² (53 mi²)
Anti-malarial:
Not required
---
What YAS members think
Most-visited month:
October
* Crowded parks have a lower rating
---
Highlights
Home to Mt. Meru, the second-highest mountain in Tanzania
Walking, canoeing and mountain biking safaris are possible here
About an hour's drive from Kilimanjaro International Airport (JRO
About Arusha National Park
Arusha National is located in north eastern Tanzania, about 35 km (22 miles) from Kilimanjaro International Airport. The bustling town of Arusha is often an initial destination for weary travellers who've just landed at JRO (Kilimanjaro airport) after hours of travel. The town of Arusha is sees loads of tourists as they pass through on their way to the parks, and it offers a wide-range of lodging and dining options. There are also several good markets where people can haggle alongside locals for handmade souvenirs. Mount Meru, the second highest mountain in Tanzania at 4566 m (14,980 ft), is located in Arusha National Park. Walking and hiking safaris are possible with a ranger guide, and as one ascends the slopes of Mt. Meru, they will be afforded some stunning views of neighboring Mt. Kilimanjaro.

Arusha is a great park those seeking outdoor activity. In addition to game drives there is also the option to do hikes, canoeing and mountain biking. Mount Meru receives a very small portion of visitors as most opt to climb Mount Kilimanjaro. A wide-variety of animals can be found in Arusha National Park, from small colobus monkeys to giraffes, hippos and zebra. There are very few elephants here and lions are no longer found in this park. A few leopards are purported to remain in the park, but they are rarely sited.
When is the best to visit Arusha National Park?
Arusha is best visited during the dry seasons, between the months of June and October and January through March. November and December are the short rain months and visitors may experience an occasional downpour which will then turn to clean skies. March through May is the heavy rains season and most outdoor activities will be difficult during this time of year.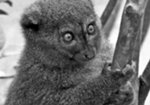 Visited: Jan. 2010
Reviewed: Apr. 14, 2013
Arusha National Park is a no-brainer for those who don't want to venture far from Kilimanjaro airport. We were dying to do some hiking, and the trek on Mt. Meru is nothing to be sneezed at. The humidity and heat make it pretty tedious and I found it harder than I expected. We had to use an official park ranger to do the walk, but the views over Mt. Kilimanjaro were well worth it. Not many of the big animals to be seen here, but many playful monkeys were around. I would not recommend this park for a safari but it's great as an addition, particularly for those looking for some exercise.
* Crowded parks have a lower rating
---
Safari enthusiast

United Kingdom
Visited: Jan. 2010
Reviewed: Apr. 14, 2013
Show more
Driving to Arusha National Park from Arusha or Kilimanjaro International Airport
Arusha National Park is very easy to access. It is roughly 90 minutes from the center of Arusha and between 2 and 2.5 hours from JRO, Kilimanjaro International Airport.
Driving from Nairobi to Arusha National Park
The drive from Nairobi's international airport to Arusha National Park takes around four to five hours, not including time spent at border crossings. Shuttle and bus services between Nairobi and Arusha are mushrooming. Companies such as Riverside offer daily shuttles from around $30 pp US.
The following airlines travel to Arusha National Park