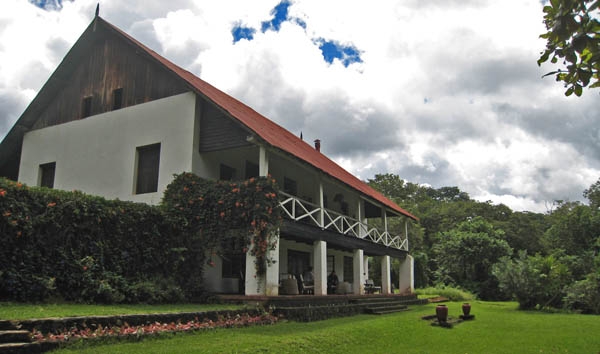 Where to stay in Arusha, Tanzania
Highlights
Arusha offers a wide-array of lodging options, to suit every type of traveler.
It is highly recommended that guests try to spend at least a few hours in Arusha, particularly if they wish to buy souvenirs.
The majority of people visiting the Serengeti or Ngorongoro Crater will pass through Kilimanjaro International Airport (JRO). JRO is about a 45 minute drive to Arusha, where most northern Tanzanian safaris start. Since many international flights land in the evening, or sometimes in the very early morning, it's common for tour operators to book one night in Arusha before guests embark on their much-anticipated safari. Arusha's lodging options have grown tremendously in the past 10-20 years, and now travelers can find options ranging from basic to opulent, and everything in between. As everyone's tastes vary, this article is meant only to serve as a guide for those who may be undecided on how to plan their pre- or post-safari sleeps.
Staying in Arusha before a safari
With many international flights to JRO landing at unsociable hours, most visitors don't get to see much of Arusha when they arrive. If your safari is slated to start the next day, it makes sense to stay either in town or, if you're taking a domestic flight the next day, near the Arusha airport. The Arusha Coffee Lodge has an idyllic setting in a coffee plantation, with Mt. Meru as a backdrop. It is also within minutes of the Arusha Airport. It is, however, not a budget option and may not be the best use of the funds if you're only staying one night. Arumeru Lodge is another option that is slightly lower in budget but also very nice and quiet. It's also within minutes of Arusha airport. In town are numerous options, too numerous to list them all. But, places such as African Tulip, Kibo Palace and at the end of the budget spectrum, The Outpost, offer clean, quiet places to sleep. The Outpost is no-frills, with mosquito tents and spartan rooms, but it's really all one needs for one night's sleep.
Staying in Arusha after a safari
A safari is an exhilarating but also an exhausting experience. Pre-dawn starts and post-drive nights serenaded by hyenas, hippos and lions (oh my), can take their toll. If you find yourself with at least a full day to kill in Arusha, then you are in luck. Arusha offers ample lodges that almost feel like retreats. If you wish to stay in town, the now is the time to try Arusha Coffee Lodge. But, if you wish to get away from the hustle and bustle of a modern city, and are ok with a 30-45 minute drive, then you've ample choice. At the lower end of the budget is Kigongoni Lodge is a great option. It's tranquil, affordable and each guest gets their own little lodge. Those seeking something a bit more unique and personal may find Onsea House to their liking. There's nothing like enjoying a sundowner on their gorgeous veranda. If it's a massage and a good yoga class you're after, then places like Karama Lodge and Ngare Sero have you covered. These are only a few of the options available. Sites such as TripAdvisor and many tour operator sites can provide comprehensive lists.
Regardless of whether you're planning a pre- or post-safari stay in Arusha, you should definitely try to at least spend a couple of hours there to check out the many markets. This is one of the best places for buying souvenirs and your best opportunity for landing a good deal.
About the author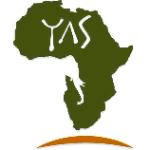 yourafricansafari.com

Has been on: 15 safaris
Your African Safari (YAS) is a safari-planning resource for anyone planning an African safari. It features information on over 2600 tour operators including company and vehicle descriptions, user reviews, safari itineraries and photos. It also features detailed information on 14 countries and 84 parks and game reserves.
Share on:
© Your African Safari Ltd, All rights reserved.
About YAS
Your African Safari is a safari-planning and safari review site. It was created to help support a healthy African wildlife population. All reviews are vetted before being approved and only ethical tours are published