How can you apply this symbiotic relationship to your business? Learn all this and more on an executive safari!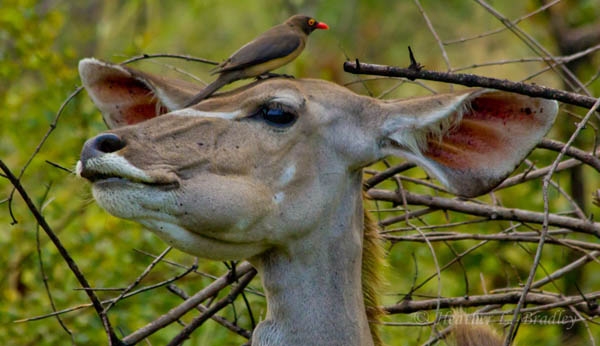 Published on June 20 2014
Written by: Fran
870 views
Executive Safaris: Learning about business in the bush
Highlights
The Executive Safari challenges you to adapt and transform your business - by looking at wildlife and nature principles.
It is surprising how the business environment relates to nature and wildlife, within ecological interactions we find hidden secrets that can be applied to our daily business challenges.
The Mind Power Safari Team aims to show you a new way of business thinking, while out on a safari game drive.
Executive safaris offer a fresh alternative to conferences and seminars, within the luxury environment of a five-star game lodge.
It is said that the concept of a safari, a journey aimed at discovery with amiable companions, was introduced in the early 1800s. It is thought that traveler, hunter and explorer William Cornwallis Harris first introduced what became the conventional safari. Although the original Arabic and Swahili word 'safar' referred to the 'making of a journey,' Harris had another idea in mind: sharing the excitement of the African bush with others, with outdoor adventures during the day and night time entertainment and dinners to write home about.
From these early days, the conventional safari has transformed into much more than this over recent years. Today, we can experience just about any kind of safari – those aimed at photographers, flying enthusiasts, water enthusiasts…but what about the executives and the business orientated? Business owners have not been forgotten and now, a dedicated company in South Africa has changed their outlook for the execs and business people looking for a stimulating alternative. Here's the deal:
Executive safaris: exclusive
Having originated in South Africa, executive safaris were designed, so to speak, by business owners. In particular the Mind Power Safari Team developed executive safaris as an alternative to conferences and career seminars which the industry is all too familiar with. It's been described as a refreshing alternative – with the African bush as conference room. Executive safaris are still highly exclusive, swapping hotel conference rooms for five-star safari lodges in South Africa's bushveld region.
Leadership taught safari-style
Mind Power Safari is Africa's only business and leadership conference offered within a safari framework. Here's something to think about: how business relates to nature and wildlife. The Mind Power Safari Team explains the African bush as a resource rich learning environment – with principles that can be taken back to the executive or business world! African wildlife is highly driven by their senses, environmental factors and even local climate. The smallest environmental change forces behavioral changes. It's the law of nature and that is what executive safaris are after. Learning to adapt, change, transform through reactive and creative thinking.
Ecological interactions
As part of their executive safari, the Mind Power Safari Team places great emphasis on ecological interaction. This is something regularly encountered on any safari: predators and competition, co-existence of species and sharing of resources, be it a waterhole or killing. How species interact and in fact benefit from one another – such as the symbiotic relationship between the Red Oxpecker and the Kudu with both benefitting from their relationship. The executive safari wants you to learn about these relationships and interactions, all experienced while on safari. In outcome of such an executive safari, you take these principles back to your business and company and apply these to the challenges and obstacles of the everyday business environment.
Thornybush Private Game Lodge
The Mind Power Safari Team currently offers their executive safaris at the Thornybush Private Game Lodge. The Thornybush Private Game Lodge is within the Thornybush Nature Reserve which lies adjacent to the Greater Kruger National Park. The location is thus convenient for business people, close to major centres with good transport options available. Five star facilities, highly experienced safari guides and a myriad of African wildlife serving as your executive classroom. The executive safari usually stretches over three days.
Transformational business development, alternatives to status quo career seminars – the concept of an executive safari is well on its way to taking off among business owners and even those seeking courage and inspiration to tackle their business environment challenges. Experienced business leaders, experienced safari guides, the African bush yet with a high level of convenience – this is the perfect setting to challenge your business thinking and business boundaries, all while learning to appreciate the African bush and wildlife even more.
---
Sources and credits
Some rights reserved by HeatherBradleyPhotography via flickr [Creative Commons]
About the author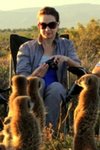 Fran

Has been on: 11 safaris
Seeing beyond the average tourist routes and experiencing local life is my type of travel! Living in South Africa I'm an environmentalist at heart, and I continue to marvel at the beauty of the African continent.
Share on:
© Your African Safari Ltd, All rights reserved.
About YAS
Your African Safari is a safari-planning and safari review site. It was created to help support a healthy African wildlife population. All reviews are vetted before being approved and only ethical tours are published