Safari suitability:

7/10
Find your tour
Tree-climbing lions, hippos, rare midget elephants and less tourists.
Total area:
3230 km² (1248 miles²)
Anti-malarial:
Not required
---
What YAS members think
* Crowded parks have a lower rating
---
Highlights
Can be reached by road from Dar es Salaam in around 4 hours.
Tanzania's fourth largest national park with great biodiversity and less tourists.
Home to four of the big five: leopards, lions, elephants, buffaloes.
Offers rare sightings of lions climbing trees.
Hippos living in two ponds in the north of the park.
Midget elephants. Enough said.
About Mikumi National Park
Mikumi National Park is located in south-central Tanzania, 283 km (175 miles) west of Dar es Salaam. It borders Africa's biggest game reserve—the Selous, sharing its unique ecosystem. It is Tanzania's fourth largest national park, covering an area of 3,230 km² (1,250 miles²). Also bordering the park are the Udzungwa Mountains and Uluguru Mountains, the latter offering some spectacular rock formations. The road crossing it divides the park into two distinct areas, of which the southeast part is mainly inaccessible; the southwest offers an abundance of flora and fauna and is characterized by the Mkata Floodplain. The vast open plains and rich wildlife make this park comparable to the more famous Serengeti. The Mikumi was established in 1964 and receives less international tourists than the country's other national parks.
Wildlife of Mikumi National Park
Three of the big five can be regularly sighted within the Mikumi borders: lion, elephant and buffalo, many of which having characteristics specific to this area. Mikumi lions are famous for exhibiting the rare behavior of climbing on trees, and there is the unusual phenomenon of 'midget elephants', which are smaller than the normal African elephants, and have less distinct tusks. Mikumi is also popular for sightings of the world's largest antelope—the eland. A subspecies of giraffe that has been classified as a link between the Masai giraffe and the Reticulated or Somali giraffe can be found grazing among the savannah's baobabs, tamarinds, acacias and rare palms. In the north of the park hippopotami inhabit the two artificial ponds and are joined by an array of water birds. Mikumi is popular with birdwatchers, as it provides living and breeding space for over 400 species of birds including European migrating birds using it as their winter residence.
Visitors can go on guided game drives and walks. If you have your own 4x4 vehicle, maps of the trails are available from the front gates.You can check with the guards where is the best place for viewing that day, and if lions have been spotted. The park can be reached in around four hours if driving from Dar es Salaam. The village of Mikumi is located 15 km (9.5 miles) from the western entrance to the park.
When is the best time of year to visit Mikumi National Park?
The park is accessible all year around, although most secondary roads close during the rainy season. The dry season runs between May and November, which is the recommended time for visiting.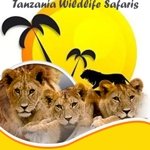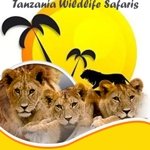 Top contributor
Safari guru

Tanzania
604 kudus
Reviews (13)
Visited: Mar. 2017
Reviewed: Mar. 07, 2017
Mikumi is the closest park to Dar Es Salaam with an average drive time of 4-5 hours with a lunch break. I recommend everyone to pre-plan your safari with a reliable safari company and ask for a car just special for your group with an opening ceiling. If you are lucky enough and your driver knows what he is doing, you can observe every animal living in Mikumi from lions to crocodiles.I thanks you John for a wonderful experience. Nature is perfect and environment is purely wonderful. Cottages, guestrooms are available in the park and they are all reasonable to stay in. The restaurant near the cottages cook delicious food for dinner and breakfast. To take clear photographs, make sure you have a semi-professional or a professional camera as the animals can be far away from you time to time and phone camera zooms does not work well enough under those conditions.
* Crowded parks have a lower rating
---
Safari guru

Tanzania
Visited: Mar. 2017
Reviewed: Mar. 07, 2017
Driving to Mikumi National Park from Dar es Salaam, Tanzania
It is roughly a three-hour drive from Dar to the park entrance.
Domestic flights to Morogoro, Tanzania
It is also possible to fly to the closest town, Morogoro, from Dar.
The following airlines travel to Mikumi National Park