Makgadikgadi Pans National Park
Safari suitability:

7/10
Find your tour
Off the beaten path. Great option for the Botswana rainy season.
Total area:
80,000 km² (30,888 miles²)
Anti-malarial:
Not required
---
What YAS members think
Most-visited month:
November
* Crowded parks have a lower rating
---
Highlights
One of the largest salt flats in the world
Home to Africa's biggest zebra populations
Only breeding population of greater flamingos in southern Africa
Location of Chapman's Baobab, one of Africa's largest trees
Nearby Orapa Game Park is a sanctuary for the rare white rhinoceros
About Makgadikgadi Pans National Park
Situated in the center of the savanna of north eastern Botswana, the Makgadikgadi Pan is one of the largest salt flats in the world. The pan is the remnant of Lake Makgadikgadi, an ancient lake 80,000 km² (30,888 miles²) in area and 30 m (90 ft) deep. The lake dried up 10,000 years ago, leaving only a flat expanse of clay crusted with light-catching white salt and other minerals. The pan is located in the Kalahari Basin, along with other commonly-visited pans: Sua, Ntwetwe and Nxai Pans, forming the largest salt pans in the world. The Makgadikgadi Pans National Park is situated on the western edge of this region, and the Nxai Pans National Park is located just above it, making it easy to visit them both on one safari.
As the sun sets over the remote Makgadikgadi Pan in the Kalahari Desert, the vast dome of countless stars are mirrored in the sparkling crystals of the salt flats below, the dried remnants that tell the story of the ancient and enormous lake. Eternity begins here, with unending horizons and soul-expanding isolation marking the enormity of space, while layers of history, from Dr. Livingstone's famous journey to stone tool relics of pre-human cultures, dig back through immemorial time.
A visit to Makgadikgadi Pans National Park in the dry season, from April through October, is a good time to experience the otherworldly landscape of the pans. Predators such as lions cheetah, leopards and hyenas are attracted by the migrating herds of wildebeest and one of Africa's biggest zebra populations. Graceful springbok, playful meerkats and elegant ostriches are also common sights. In the dry season, the animals are also drawn to the Boteti River, which is where most of the lodges are found.
Less common is the rare white rhinoceros. Orapa Game Park, nearby to Makgadikgadi Pans, is a sanctuary for white rhinos and features one of South Africa's most respected breeding programs, a crown jewel of endangered species conservation.
The deluge of rains begins in November, and with it come the largest herds of animals seeking relief from the dry, hot summer. Water birds, including Great White Pelicans, ducks, teals, spoonbills and geese flock to the water-filled pans by the thousands. But not to be missed is the flamboyance of a sky full of tens of thousands of pink flamingos. The only breeding population of Greater Flamingos in southern Africa come home to the pan. The heavy rainfalls of the very wettest seasons coax big game such as elephants and buffalo into the area.
Chapman's Baobab is one of Africa's largest trees. Over 3,000 years old and sporting a girth of 25 m (82 ft), this is the most prominent landmark on the lonely savannah. A natural navigational draw, it served as a post office for nineteenth century explorers, who left letters in a hollow in its trunk.
When to visit Makgadikgadi Pans National Park
Makgadikgadi Pans National Park is open year-round. During the rainy season, which runs from mid-November through March, the pans fill with water and the wildlife viewing opportunties increase. However, the roads can become practically inaccessible, depending on the amount of rainfall. The lodges are located primarily around Botetit River, which is best visited May through October.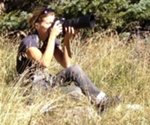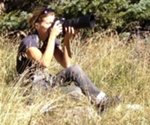 Safari enthusiast
Top contributor
Safari guru

United States
626 kudus
Reviews (17)
Visited: Jan. 2019
Reviewed: Mar. 26, 2019
We were here in January, which is their peak season as the rains bring wildlife. The rains were late this year, so we did not get to see as much wildlife as I would have liked. The bat-eared foxes are my favorite, but it's hard to get them as you have to stay on the roads and they are shy when they hear a vehicle approaching. The zebra and wildebeest were starting to come out in droves, and they did attract some lions. Compared to other parks I visited in Botswana, this was lacking in wildlife. But, its size and limited lodging options make it a great choice if you're looking for that remote, bush vibe.
* Crowded parks have a lower rating
---
Safari guru

United States
Visited: Jan. 2019
Reviewed: Mar. 26, 2019
Makgadikgadi Pans National Park is easily accessible via Maun, which is a prime hub for safaris. It is roughly 200 km / 125 miles and a three-hour drive.
Many visitors use charter companies based in Maun to fly to the various lodges in Botswana. These include Delta Air, Mack Air, Moremi Air Services, Wilderness Air, Wildlife Helicopters and Kalahari Air Services.
The following airlines travel to Makgadikgadi Pans National Park
---

Kavango Air was established in 2005 by Mark Smith who has been operating aircraft in northern Botswana since 1990. Kavango Air strives to keep safety its first priority, punctuality it's second and also keeping the flight enjoyable at the same time. Based in Maun (Botswana) on the edge of the Okavango Delta, it is ideally positioned for quick scenic flights over the delta, as well as camp transfers to the numerous lodges and camps in the delta and surrounding areas. Kavango Air does air charters to almost anywhere in Southern Africa, and also does medical evacuations. The crew receives extensive training in bush flying techniques, and the pilots have to adhere to the high safety standards instilled by the company. Visit website
Also flies to:





---

Airlink is a privately-owned, BBBEE Level 4 business and regional airline serving a comprehensive network of smaller destinations throughout Southern Africa. We are now operating independently under our own unique 4Z flight code offering more freedom, more choices and more travel opportunities. Visit website
Also flies to: