Tanzania Serengeti Adventure
Main focus:
Luxury safaris
Languages:
English, German, Italian, Spanish
---
---
About Tanzania Serengeti Adventure
We are proud to be one of the pioneering and reputable safari company in Tanzania with over years of experience in creating guaranteed and tailor-made expeditions throughout East Africa – Tanzania, Kenya, Uganda and Rwanda. We offer the finest selection of trips capturing the famed Serengeti and Masai Mara migration, Ngorongoro Crater and Gorilla treks, climbs to the peaks of Mt. Kilimanjaro, beach getaways to islands of Zanzibar. Our team of dedicated staff has been committed to wildlife conservation, the environment and corporate social responsibility. With the years we have perfected the skills needed to serve you best and ensure an adventure of a lifetime. Since 1990, we active member of the Tanzania Association of Tour Operators and Tanzania Tourist Board. The Association recommends you use licensed tour operators as their membership assures the highest standards of quality and service. Our services are based on trust and reliability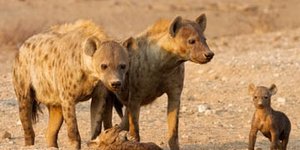 Visited: Jun. 2017
Reviewed: Apr. 02, 2019
Thank you for a wonderful experience on our 3 day safari. Our driver James really looked after us and we thoroughly enjoyed the experience. Would definitely recommend a safari to anyone considering doing it. Would definitely recommend Tanzania Serengeti Adventure too!
---
{{ review.user.profile.user_type_display }}

United Kingdom
Countries visited:

Visited: Jun. 2017
Reviewed: Jul. 24, 2017
Show more