Tanzania Serengeti Adventure
Main focus:
Luxury safaris
Languages:
English, German, Italian, Spanish
---
---
About Tanzania Serengeti Adventure
We are proud to be one of the pioneering and reputable safari company in Tanzania with over years of experience in creating guaranteed and tailor-made expeditions throughout East Africa – Tanzania, Kenya, Uganda and Rwanda. We offer the finest selection of trips capturing the famed Serengeti and Masai Mara migration, Ngorongoro Crater and Gorilla treks, climbs to the peaks of Mt. Kilimanjaro, beach getaways to islands of Zanzibar. Our team of dedicated staff has been committed to wildlife conservation, the environment and corporate social responsibility. With the years we have perfected the skills needed to serve you best and ensure an adventure of a lifetime. Since 1990, we active member of the Tanzania Association of Tour Operators and Tanzania Tourist Board. The Association recommends you use licensed tour operators as their membership assures the highest standards of quality and service. Our services are based on trust and reliability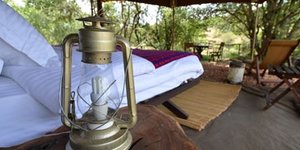 Visited: Dec. 2018
Reviewed: Nov. 16, 2020
We planned our safari over a two week period just before Christmas (2018) to after the New year (2019). It was the most amazing vacation ever. First and foremost, our driver James was amazing. Besides my wife and myself, we traveled with our 30 year daughter and her husband. Within the first hour of landing on the Serengeti in Tanzania, we saw cheetahs, lions, elephants, leopards, giraffe, hippos and zebras.
Each day our safari yield the same results. From the Serengeti we moved towards the Ngorongoro Crater. We drove straight through the migration . Hundreds of Thousands of Wildebeests and Zebra. Ngorogoro Crater was amazing with lots of animals including Rhinos. (Go early in the day). Finished the trip with Tarangire (The Elephant Park) an Amboseli in Kenya. The Cultural side trips were unforgettable. Be sure to visit the Masai Village and Bush Tribe (The Hazabie Tribe) who shared there language, music and dance. We felt as if we were in a National Geographic special. The Hazabies even took us on a hunting trip. Amazing! All of our accommodations were first class. Mostly tent camps that were very comfortable with 2 Queens or one King and bathroom facilities in the back of the tent. The tents were very clean and the food was outstanding. The breakfasts were filling and had lots of choices. The African coffees were amazing. The box lunches were great and filling. Each dinner was an event. Music and singing accompanied by a tasty meal. TSA's staff was very professional and willing to make our trip unforgettable which it was.
We give Tanzania Serengeti Adventures our strongest recommendation for the best vacation we have ever been on.

---
{{ review.user.profile.user_type_display }}

United States
Countries visited:



Visited: Dec. 2018
Reviewed: Jan. 27, 2019
Show more