Tanzania Serengeti Adventure
Main focus:
Luxury safaris
Languages:
English, German, Italian, Spanish
---
---
About Tanzania Serengeti Adventure
We are proud to be one of the pioneering and reputable safari company in Tanzania with over years of experience in creating guaranteed and tailor-made expeditions throughout East Africa – Tanzania, Kenya, Uganda and Rwanda. We offer the finest selection of trips capturing the famed Serengeti and Masai Mara migration, Ngorongoro Crater and Gorilla treks, climbs to the peaks of Mt. Kilimanjaro, beach getaways to islands of Zanzibar. Our team of dedicated staff has been committed to wildlife conservation, the environment and corporate social responsibility. With the years we have perfected the skills needed to serve you best and ensure an adventure of a lifetime. Since 1990, we active member of the Tanzania Association of Tour Operators and Tanzania Tourist Board. The Association recommends you use licensed tour operators as their membership assures the highest standards of quality and service. Our services are based on trust and reliability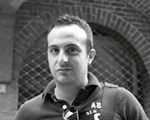 Visited: Sep. 2016
Reviewed: Sep. 07, 2019
I had a great experience with Iris and Jordan. Since the first approach, they were immediately and extremely professional and serious. They always replied immediately and tailored the safari exactly as per my requests. From the moment of first contact they were extremely pro-active. No problem making adjustments to the tour.

I am an amateur photographer and all the safari was made for it, and I could not have been more satisfied and pleased. I did the tour of Lake Manyara, Ngorongoro, Serengeti and Tarangire.
The guide, Mr. James, is an excellent, patient and expert driver, with an exceptional ability in spotting wildlife and knowledge about wildlife, and he is an amazing and very pleasant person.
Jordan and Iris (the owner) they also run an organic coffee farm with also space where to stay, if you are looking for something of peaceful, quite and intimate, them lodge is the right place.
During my all trip they were constantly in touch with me making sure that everything was ok and meeting my expectation.

Right before the departure to Africa, I had a very useful and detailed briefing (via Skype) about the entire safari. I have a specific allergy to some food, and Iris arranged that wherever I had a meal, it was without it.

Next year or in two years, I will have probably another safari and I will definitely have it with them.
---
{{ review.user.profile.user_type_display }}

United Arab Emirates
Countries visited:

Visited: Sep. 2016
Reviewed: Oct. 04, 2016
Show more