Tanzania Serengeti Adventure
Main focus:
Luxury safaris
Languages:
English, German, Italian, Spanish
---
---
About Tanzania Serengeti Adventure
We are proud to be one of the pioneering and reputable safari company in Tanzania with over years of experience in creating guaranteed and tailor-made expeditions throughout East Africa – Tanzania, Kenya, Uganda and Rwanda. We offer the finest selection of trips capturing the famed Serengeti and Masai Mara migration, Ngorongoro Crater and Gorilla treks, climbs to the peaks of Mt. Kilimanjaro, beach getaways to islands of Zanzibar. Our team of dedicated staff has been committed to wildlife conservation, the environment and corporate social responsibility. With the years we have perfected the skills needed to serve you best and ensure an adventure of a lifetime. Since 1990, we active member of the Tanzania Association of Tour Operators and Tanzania Tourist Board. The Association recommends you use licensed tour operators as their membership assures the highest standards of quality and service. Our services are based on trust and reliability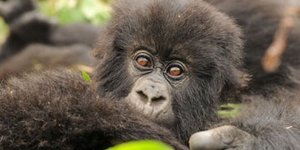 Visited: Jul. 2017
Reviewed: Nov. 22, 2019
Jordan and Iris of Tanzania Serengeti Adventures (TSA) were very thorough and patient (with our constant changes) in planning this two weeks trip for 16 of us from 3 continents. They planned it well and gave us a lot of tips and advice. Jordan and his son Al came on 3 different occasions to our hotel in Arusha to ensure that we were okay.

We had 3 cars for the safari with drivers James, Haribu and Gerard. The kids (all in one vehicle had a blast with Gerard). The warmth and care from the drivers was exceptional. We visited the Serengeti, Ngorongoro Crater, and Tarangire Park (4 day). The bush camp tenting is an experience we will never forget. The hotels that TSA booked for us were very good. All over, the hotel staff were excellent and catered to our needs. TSA catered to our meals keeping the food allergies we had, in mind. TSA arrange for 2 birthday cakes for us even in the midst of the safari. TSA even helped in locating and returning a piece of sentimental jewelry that one of us forgot in a hotel.

TSA also planned our trip to drive Tanga and flights to to and from Zanzibar and Arusha. This was well done and was both an emotional and thrilling trip for us. The driver Solomon and Ibrahim were equally good and patient with our every needs. They went out of their way to take us shopping in Arusha.

Three cheers for TSA and their drivers, Hip, Hip, Hooray.
---
{{ review.user.profile.user_type_display }}

United States
Countries visited:

Visited: Jul. 2017
Reviewed: Aug. 24, 2017
Show more