Safari suitability:

9/10
Find your tour
Four of the big five can be seen in Ruaha National Park on long and short wilderness walking safaris and game viewing expeditions.
Total area:
22,000 km² (8494 miles²)
Anti-malarial:
Not required
---
What YAS members think
Most-visited month:
August
* Crowded parks have a lower rating
---
Highlights
Located between the northern and southern hemispheres, where migrant birds and east and south African mammals meet
There is an abundance of wildlife, including 10,000 elephants
The park is not a very busy tourist destination, keeping its ecosystem largely pristine
Ruaha National Park is an excellent location for bird watching, with over 550 species of birds
About Ruaha National Park
Centrally located in Tanzania, Ruaha National Park is one of the country's largest parks covering about 22,000 km² (8494 miles²). Established in 1910, the park is part of a larger ecosystem that includes Rungwa Game Reserve, Usangu Game Reserve and other protected areas. It is made up of mountains and escarpments, grassland plains and riverine areas and contains over 1,650 plant species. Because of its unique location at a joining point between the northern and southern hemispheres, where migrant birds and east and south African mammals overlap, it is exceptional in that visitors can experience an abundance of wildlife all in one place. In short, Ruaha National Park is perfect for migration enthusiasts. The park is somewhat remote and is not on a main tourist circuit, offering visitors an opportunity to experience its pristine and unexplored ecosystem. Though there are some natural springs throughout the park, the main water source and "life line" is the Ruaha River, which also serves as a resource to lure game out into the open.
Wildlife of Ruaha Natioal Park
The park is best known for its large population of elephants. To date there are about 10,000 elephants residing within its boundaries. Ruaha National Park also is home to a variety of other mammals including large prides of lions, cheetah, buffalo, zebras and giraffe and a variety of reptiles including crocodiles, agama lizards and both poisonous and nonpoisonous snakes. The park is considered to be a birdwatchers' paradise with more than 550 species of birds including the purple heron, grey-crowned crane and red-billed hornbill.
Ruaha National Park is easily accessible by car or air travel. By land, the most direct route is from Iringa, which is about 130 km (80 miles) long. There are chartered and commercial flights from Arusha, Dodma, Kigoma and Dar-es-salaam.
When is the best time to visit Ruaha National Park?
The dry season at Ruaha National Park falls between the months of May and December, which is also the best time for viewing large mammals and predators. The wet season, which runs from January to April, is the best time for bird watching and to experience the flourishing vegetation and plant life.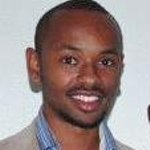 Visited: Nov. 2011
Reviewed: May. 27, 2013
When we first visited Tanzania we were told Tanzania's best kept secret was Katavi national park. And after an awesome visit there, we were told there was another contender for this exquisite title. The contender, as advised, was a natural, authentic, wild experience. Game was plenty here, there was less crowds and affordable superb game viewing experience. Curiosity kept us asking more and more about this park, and the more info we were fed the more our interest grew. Located on the southern circuit is Ruaha National Park, the largest park in Tanzania. We chartered a flight from Arusha to Msembe airstrip located inside the park. Our stay was at the mwagusi camp , a renowned camp located in the middle of r.n.p known for exquisite and world class service. Our first game drive was beyond expectation, our guide Samson was terrific, spotting leopards hiding in a thicket hundreds of metres away, he was in tune with us, keeping us alert with his spot-on facts about the area. At no one point were we bored. Herds of over 100 buffaloes and elephants were a constant sight here. Prides of lions parading their cubs also kept our cameras and binoculars busy. Giraffes,jackals , hyenas, cheetahs and an extremely wide variety of birds were also on offer. It was rare to bump into visitors in the park, so we had all this game to ourselves. One couldn't concentrate on one location for long as the variety of game was just tremendous. One had to be greedy so as to absorb all this game. After the visit I can completely concur on the number one contender title for Ruaha national park as Tanzania's best kept secret.
* Crowded parks have a lower rating
---
Safari guru

Kenya
Visited: Nov. 2011
Reviewed: May. 27, 2013
Domestic flights to Ruaha
Although it is possible to drive to Ruaha from Dar es Salaam, the drive is around 10 hours. As daily flights are available, most people opt to fly-in and make the most of their time.
The following airlines travel to Ruaha National Park