Safari suitability:

9/10
Find your tour
Elephants at the base of Mount Kilimanjaro and close proximity to major international airports.
Total area:
392 km² (151 mi²)
Anti-malarial:
Not required
---
What YAS members think
Most-visited month:
April
* Crowded parks have a lower rating
---
Highlights
Views of majestic, snow-capped Mount Kilimanjaro
Masai villages
Safari by vehicle, horseback and hot air balloon
Big five present
January through March and July through October are the best times to visit
About Amboseli National Park
Located in the Loitoktok District of Kenya's Rift Valley province, home to the Masai, Amboseli National Park—previously known as Masai Amboseli Game Reserve—is located 140 km (87 miles) south of Nairobi and just northwest of snow-capped, free-standing Mount Kilimanjaro. The Kilimanjaro-adjacent park is known for its elephants and proffers 392 km² (151 miles²) of remarkable scenery.
Part of a larger ecosystem surrounding the border of Kenya and Tanzania, Amboseli is a study in contrasts, mingling the browns of savannah and elephant with the blues of mountain and sky to grand effect and plentiful habitat. Plains, woodland, bush country, swamp and marshland dot the park, and impala, cheetah, hyena, giraffe, wildebeest and zebra ramble alongside the big five, beneath hundreds of flitting bird species and against the background of majestic Mount Kilimanjaro. Underground water supplied by the mountain's ice cap and filtered through its volcanic rock pools in two clear-water springs within the park.

Amboseli doesn't allow safari by foot, but safari by vehicle, horseback and hot air balloon each provide extraordinary views of animal, vegetable and mineral, and the park's Observation Hill overlooks mountain and mammal alike.
The best times to visit Amboseli National Park
January through March and July through October are the best times to visit, with July through October coinciding with the dry season. It is during the dry season that the animals are forced around the remaining water supplies and make for some great game viewing. That said, the dry season is also peak tourist season and, given Amboseli's small size, can mean crowds. The long rains come in March and run through the end of May, but also mean lush, green scenery and flowers. Very few lodges close during the rainy season, so budget-hunters may wish to consider the off-season.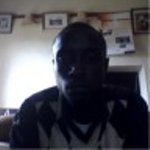 Visited: Jul. 2012
Reviewed: Aug. 24, 2013
Apart from numerous exciting activity options provided, I really enjoyed the bike ride up hill and the walk to Kimana gate which just within Amboseli National Park. From the park, Mt Kilimanjaro is also so clear standing some thousand feets away. With beautiful big skies and horizon, the park is combined with dry and dusty earth and swampy springs that is trodden by a variety of animals that are in the park. I especially loved the springs and endless water that was oozing underground. The fact that made it all together interesting is the fact that the water underground passes through thousands of feet of the Kilimanjaro's volcanic rock being filtered, which then pipes into two water springs making its way to the center of the park. I really learnt a lot just by visiting this place. Makes the adventure awesome and at the same time educative.
* Crowded parks have a lower rating
---
Visited: Jul. 2012
Reviewed: Aug. 24, 2013
Show more
Driving to Amboseli from Nairobi
Amboseli is just under four hours away, in vehicle, in normal conditions.
Driving to Amboseli from Kilimanjaro International Airport
The drive from JRO to Amboseli is just under three hours, in normal conditions, and from Arusha to Amboseli is closer to four hours.
Domestic flights to Amboseli
Safarlink offers daily flights from Nairobi Wilson to Amboseil. The direct flight time is 45 minutes. Air Kenya also offers daily flights.
The following airlines travel to Amboseli National Park
---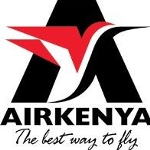 Regional services within Kenya. At Airkenya safety and security are of paramount importance. As one of Africas leading aviation companies Airkenya aspires to reach new heights of service delivery. At Airkenya our diverse operations are looked into with eagle eyes. Our aircraft are thoroughly inspected by highly trained engineers to ensure our passengers enjoy consistently smooth safe flights. Our excellent maintenance facilities have been approved by the Kenya Civil Aviation Authority and the Tanzania Civil Aviation Authority in accordance with international airworthiness safety standards. This together with our dedicated ground team has secured Airkenya an impressive track record for safety. Visit website
Also flies to:



---

Mombasa Air Safari is a Kenya coast scheduled airline. MOMBASA AIR SAFARI has been based at Mombasa's Moi International Airport since 1974. Our offices at Mombasa and Diani Beach Ukunda Airport are open during normal business hours. Our agent in Malindi Southern Sky Safaris have offices in the centre of Malindi. Our fleet consists of five aircraft with a seat capacity exceeding 100 seats. We have our own maintenance capability based at Moi International Airport Mombasa. Visit website
Also flies to:

---

Premier safari airline and charter. Safarilink is Kenya's premier safari airline with a network of connecting domestic scheduled services to all the best safari destinations within Kenya and across the border into northern Tanzania. From it's base at Wilson Airport, Nairobi SafariLink provides daily scheduled flights to Masai Mara, Amboseli, Tsavo West, Naivasha, Nanyuki, Lewa Downs, Samburu, Lamu, Kilimanjaro, Loisaba, Migori and Diani Beach. Additionally it can also provide private charter flights if a client's particular requirement as regards destination or timing cannot be met by the scheduled services. Visit website
Also flies to: