South Luangwa National Park
Safari suitability:

9/10
Find your tour
Home to four of the big five and has a high concentration of wildlife. Lack of rhino keeps it from getting perfect score.
Total area:
9050 km² (3500 mi²)
Anti-malarial:
Not required
---
What YAS members think
Most-visited month:
October
* Crowded parks have a lower rating
---
Highlights
April through October are the best months to visit
High concentration of wildlife is found in South Luangwa National Park
Open-sided safari vehicles
Great sightings of wild dog and leopards
Less visited than many of the other top safari parks
About South Luangwa National Park
South Luangwa National Park is located in eastern Zambia. It was originally established as a game reserve in 1938 and was officially established as a national park in 1972. It is 9050 km² (3500 mi²), making in the 14th largest national park in Zambia and the 2nd largest national Park in Zambia, after Kafue National Park. South Luangwa is known for its high concentration and diversity of wildlife and is home to four of the big five. The buffalo, elephant, leopard and lion can all be seen here. Sadly, the rhino was poached to extinction here and is no longer seen.
South Luangwa purportedly is one of the few African parks where guests can enjoy a true bush camp experience. Many of the camps are of high standards and all are in remote locations. The terrain of South Luangwa consists of savannah woodlands, open plains, lagoons and tall grass fields. South Luangwa offers a wide-range of safari options and most safari vehicles here are open-sided. Walking safaris are very popular here and most tour operators recommend all guests experience a walking safari.
When is the best time to visit South Luangwa National Park?
South Luangwa has two distinct seasons: a rainy and a dry season. The rainy season starts in November and runs through March. During these months the foliage of South Luangwa becomes greener and denser and the animals are less easy to spot. Although the game viewing during this time of year is more difficult and the some of the roads become extremely difficult to navigating, causing some of the camps to close for the season. The dry season runs from April through October, and by October the land is parched and the foliage is all but gone. The lack of precipitation means most water sources dry up and animals must share the remaining available resources, including the Luangwa River and Oxbow Lagoon. Game viewing is arguably at its peak in October and visitors will be rewarded with high concentrations of animals that are easier to view than in other months.

South Luangwa is highly recommend as a safari destination and is idea for beginning and intrepid travelers alike.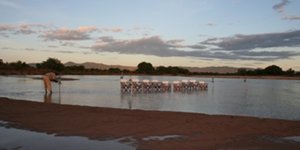 Visited: Oct. 2017
Reviewed: Oct. 03, 2018
Arriving at the gates of South Luangwa is like stepping back in time. There is no first world rush, sign in, pay and you're on your way to more fun than you could imagine. The road from the entrance twists and turns, a small water hole here and there, Yellow Billed Stork, Fish Eagle...plenty of birds to be seen here. During the heat of the day there is not much movement by the larger mammals. Resting, conserving energy is instinctive for later in the day when survival at night is paramount. Lions see better at night than during the day - a reflective mirror in their eyes directs light to fall onto their rods twice enabling excellent night vision. Other mammals are not so fortunate and the night is a time of knife edge survival. If you venture a little further, past the old airstrip, the roads are less busy with day visitors and one really starts to see the denser stretches of bush, look into the shadows for the larger animals as they rest up. The road crosses an old bridge and a series of plains open up as you drive south, occasionally the river is visible to your left and the game varies as the biome changes from dense riverine bush to open plains with warthog snivelling in the grasses and impala grazing on short tufts of bitter grass. some of the small forested areas that line the river banks are ethereal and mysterious, they seem to hold the spirit of the Luangwa in their grasp...tall trees stand sentinel on river San as the sun streams through their branches creating long shadows and beams of light that pierce the darkness. And just as soon as you feel this mysticism the vehicle breaks out into the sunshine and there is mopane woodland all around you. Ahead, a massive bull elephant crosses the road, completely ignoring the vehicle. He ambles slowly across, will you look at the size of him!! Ive seen thousands of elephant over 15 years in Africa, never the size of him though. I speed up to get a better view....when I arrive at the point where he crossed the road....gone! Vanished??!!?? A 5 ton animal has disappeared into the bushes and I can't even see bushes moving to mark his movement, not a bird stirs....? This is the magical mysticism of South Luangwa.
* Crowded parks have a lower rating
---
Safari guru

Zambia
Visited: Oct. 2017
Reviewed: Oct. 03, 2018
Driving to South Luangwa
From Lusaka
Getting to South Luangwa from Zambia's capital, Lusaka, will take you between seven and eight hours. Roads can be very rough in the wet season.
From Lilongwe, Malawi
If you are arriving in Lilongwe and wish to drive to South Luangwa, the drive, not including border crossings, takes around five hours in normal weather conditions.
Domestic flights to South Luangwa
Proflight Zambia offers several daily flights between Lusaka to Mfuwe airstrip in South Luangwa. The flight is around 70 minutes from Lusaka. Proflight Zambia also flies direct between Lilongwe, Malawi and Lusaka. The flights are between 70 and 90 minutes in duration.
The following airlines travel to South Luangwa National Park
---

Bush & Lake Aviation is a newly established charter company offering flights from its Lilongwe base to destinations in Malawi and the adjacent regions. We offer a small team of dedicated pilots, engineers, and management with many years of experience in the aviation business. We fly directly to your destination making your connections possible and saving you the unnecessary frustrations of transfers - queues and delays Bush & Lake Aviation specializes in charters for leisure travel or business. Visit website
Also flies to:



---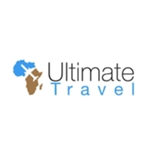 Ultimate travel is a fully Malawian owned Tour Operator and Travel Service Company. We are an innovative, reliable and independent ground-handling company that specializes in Malawi and Zambia (South Luangwa). No one has a better all-round knowledge of the Malawian tourism product and how to pull it all together than us. We do not handle the request with a 'one size fits all' attitude but rather tailor make our services to meet what you need. Our independence means that we are happy to book any lodging facilities throughout Malawi; alternatively, we are always pleased to recommend what we believe to be the best itinerary to suit your criteria. Visit website
Also flies to: