Masai Mara National Reserve
Safari suitability:

10/10
Find your tour
Big five game, excellent tourist infrastructure and close proximity to major international airport. Let the safari begin!
Total area:
1,510 km² (583 mi² )
Anti-malarial:
Not required
---
What YAS members think
* Crowded parks have a lower rating
---
Highlights
Annual migration of over two million ungulates
The ability to visit with tribal groups including the Masai.
The big five are found here.
Excellent tourism infrastructure in place
About Masai Mara National Reserve
Originally established as a wildlife sanctuary in 1948 and as a national park in 1974, the Masai Mara (also sometimes spelled Maasai Mara) is the most-visited park in Kenya. It is also one of the most well-known game parks in Africa. The park is approximately 1,510 km² (583 mi²) in size and is located just north of the Serengeti National Park in Tanzania. In fact, the Serengeti and Masai Mara parks are contiguous parks separated only by a country border.
The Masai Mara has a high concentration of game-viewing for its small size and, unlike the Serengeti, it is possible to drive off-road here to view game. The smaller size also means the Masai Mara tends to be more crowded than its neighbor, particularly during the peak migration times.
The Masai Mara is a well-established reserve with an excellent concentration of wildlife. It has a wide-range of lodging options and offers visitors the opportunity to do driving, walking and even mountain biking safaris. It is recommended for travelers of all levels.
Maasai Mara wildlife
The Masai Mara has an enviable amount and density of wildlife, including the big five, although the number of black rhinos has significantly decreased in the last 50 years. In addition to the big five, cheetah, hyena, giraffe and even wild dog can be seen here.
When is the best time to visit Masai Mara National Reserve?
Masai Mara offers excellent game viewing opportunities at any time of year, but it is particularly popular during the months of July through October. It is during these months that the annual herbivore migration passes up through Kenya, up from Tanzania. During these months it is possible to witness one of the greatest spectacles on earth. Over two million wildebeest and hundreds of thousands of zebra and antelope pass through the Masai Mara on their endless pursuit of lush, green grass. It is interesting to note that most of the female wildebeest passing through the Masai Mara will be pregnant. The calving season for wildebeest is mid-January through February and the gestational period of the wildebeest is 8.5 months.
The Masai Mara is home to the big five: buffalo, elephant, leopard, lion and rhino, although the number of black rhinos has significantly decreased in the last 50 years.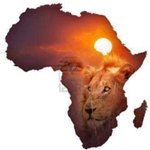 Visited: Feb. 2017
Reviewed: May. 02, 2017
Its situated south west of Kenya. 4 to 5 hours drive from Nairobi. It's next to Serengeti in Tanzania forming one ecosystem. We visited in February this year and had a full day game drive around the reserve. We were lucky to see the big five except the leopard. We also saw other animals including giraffes, hippos, crocodiles, hyenas and different bird species. We then visited Masai manyattas which are homesteads that portray real African villages with beautiful Masai wearing traditional regalia. It's a well-known reserve for annual wildebeest migration which happens between late June to October. This is the best time to see the incredible movement of animals. All thanks to suburbs adventures and tours team for their expertise.
* Crowded parks have a lower rating
---
Safari tour operator

Kenya
Visited: Feb. 2017
Reviewed: May. 02, 2017
Show more
Driving to Masai Mara from Nairobi
Most international flights into Kenya arrive at NBO, Jomo Kenyatta International Airport. It is possible to drive to the Masai Mara, with the drive taking just under six hours in normal weather conditions.
Driving to Masai Mara from the Serengeti
Since the Masai Mara and the Serengeti are contiguous parks, driving from one to the other is, essentially, seamless. However, you will need to switch guides when going from one park to the other, and the border crossing can take time, especially during peak times.
Flying to Masai Mara from Nairobi
Daily flights out of Nairobi-Wilson airport (about 20 minutes away from NBO) and Masai Mara make it convenient for those who don't wish to drive the ~ six hours. The flights are roughly 45 minutes in duration. Companies that offer domestic connections include:
The following airlines travel to Masai Mara National Reserve