Safari suitability:

7/10
Find your tour
4 of big 5 (no rhinos). Access is difficult, canoe safaris are the specialty and the fishing is exceptional.
Total area:
2,200 km² (850mi²)
Anti-malarial:
Not required
---
What YAS members think
* Crowded parks have a lower rating
---
Highlights
Four large natural pools of water
Shared wildlife reserve with Zambia's Lower Zambezi National Park
Many options for safaris, tours and hikes
Best time to visit: June through September
About Mana Pools National Park
Mana Pools National Park is in the northernmost area of Zimbabwe and shares a footprint with Zambia's Lower Zambezi National Park and is bound on the east by the Mozambique border. The word mana means four in a local Bantu language, and refers to the four bodies of water located in this park. The pools, or bodies of water, are where hippos, crocodiles, zebra and other wildlife flourish.
Mana Pools wildlife
Four of the big five are represented at Mana Pools, with the last remaining black rhinos moved to other locations for their safety.
Access to the park is difficult from within Zimbabwe. The roads leading to the southern entrance are their own motorized safaris. The closet city with an international airport is Lusaka in Zambia.
When to visit Mana Pools National Park
Zimbabwe has a rainy season from October to April, when the roads can be impassable and the days are humid and sticky. The dry season is both hot and cool, but never very cold nor extremely hot. The ideal season for safaris and wildlife viewing is during the dry season: June through September.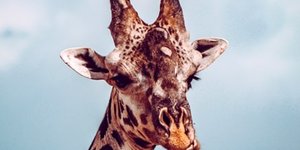 Visited: Jun. 2019
Reviewed: Jun. 25, 2019
Mana Pools is a perfect mix of serenity and extreme excitement. On one hand, the never-ending scenes of flat plains which surround the winding Zambezi River successfully leaves one drooling at the beauty of the setting. There's something special about being by this magical body of water. Gazing out past the river is one of the closest things to perfection that I've ever seen, and there's no doubt that this picture would be extremely hard to beat. On the other hand, Mana Pools is home to some of the most exhilarating wildlife interactions. With the wide range of predators that reside in the park - there are many instances that might shock the audience. Some might not have realised that "survival of the fittest" is a true and, actually, a rather "low key" description of what happens in this wild arena. A lion kill in action isn't a scene for the faint hearted. But, it is true that this all simply takes place in the name of survival. These sightings are deafening, intense and a more accurate description would be "savage". After all, it is Africa, and it is the wild. It is incredible.
* Crowded parks have a lower rating
---
Safari enthusiast

Zimbabwe
Visited: Jun. 2019
Reviewed: Jun. 25, 2019
The nearest international airport is in Lusaka, Zambia, which means a border crossing is required. In normal weather conditions, the drive is around 3.5 hours. Harare, the capital of Zimbabwe, is the next-closest international airport and is about 5 hours away.