Kenya awarded as Africa's leading national park destination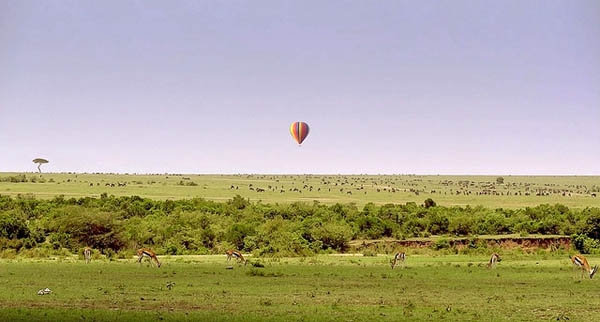 Published on October 17 2013
Written by: Fran
545 views
Kenya & South Africa applauded at World Travel Awards
Highlights
At the 2013 World Travel Awards (African Region), Kenya and South Africa were the two top contestants, and offered each other some stiff tourism competition!
In the end, Cape Town was awarded as Africa's Overall Top Destination, a title that is highly sought after.
Kenya had it share of successes, being awarded with Leading Business Airline, Leading National Park Destination and very importantly, Leading Tourism Board. The latter is a huge honor and it is the second time that Kenya has been awarded with this prestigious event.
The 20th World Travel Awards held in Kenya, took the entire continent's tourism features into account, and awarded the best among the best, offering you an excellent choice of safari and city travels, all on African soil!
There are several popular and breathtaking destinations in Africa, stretching across central, eastern and southern Africa. But at this year's World Travel Awards – Africa Region, the continent's top destinations were once again confirmed as Kenya and South Africa. Kenya hosted this year's World Travel Awards Gala Ceremony and the Safari Park Hotel & Casino was transformed into a hub of activity as hundreds of tourism associates gathered for this important and prestigious event. Among the highly sought after awards were Africa's Top Destination, Africa's Top Airline, and Africa's Leading Hotel. Everything you need to know to enjoy a brilliant Africa experience! Thus, if you are planning an African safari and have been wondering which countries or cities to visit, where to stay or which airlines to use, here is what the World Travel Awards are recommending:
Where to go
Three African countries dominated the World Travel Rewards, each in its own right. Cape Town glimmered as Africa's all-embracing Leading Destination. But Cape Town is not all about play and no work – the city was also awarded Africa's Leading City for Meetings and Conferences. Following Cape Town's distinguished awards was Kenya and Zanzibar. Kenya was awarded as Africa's Leading National Park Destination, where you are guaranteed excellent safari experiences. And of course the white sandy beaches of Zanzibar are a world favorite, and were duly awarded as Africa's Best Beach Destination.
Airports & airlines
As part of the World Travel Awards, top airlines and airports are applauded. South Africa soared high with awards for both Africa's Leading Airline and Africa's Leading Airport. Two outstanding awards for one country – something to be proud of! This honor was awarded to the South African Airways and the OR Tambo International Airport situated in Johannesburg, South Africa. The South African Airways are serving as a domestic, continental and inter-continental airline with regular schedules to meet a variety of travel needs. This year's World Travel Awards were truly a tourism rivalry between Kenya and South Africa as Kenya scooped the award for Leading Airline for Business Class.
Where to stay
Out of 25 awards, South Africa leisurely grabbed 12 of the hotel awards, taking top places in Africa's Leading Apartment Hotel (The Regent Hotel), Boutique Hotel (Saxon Boutique Hotel, Villas and Spa), Business Hotel (Sandton Sun), Casino Resort (The Palazzo at Montecasino), City Hotel (Pepperclub Hotel & Spa), Conference Hotel (The Westin), Family Resort (Sun City) and Golf Resort (Legend Golf & Safari Resort). These premium hotels and resorts are located across South Africa including prominent cities Cape Town and Johannesburg. A reserve that deserves special mention is the Thanda Private Game Reserve, which was awarded as Africa's Leading Luxury Lodge. This five-star safari lodge is located in South Africa's KwaZulu Natal Province, with the King Shaka International Airport in Durban as closest international access point.
Two other awards to mention
Two other awards deserve mentioning. This is Africa's Leading Conservation Company which was awarded to South Africa's highly acclaimed Shamwari Game Reserve. Apart from offering luxury safari adventures, Shamwari is also a hands-on company when it comes to wildlife conservation. And then there was the Leading Tourism Board award. For the second time, Kenya's Tourism Board was selected as Africa's Leading Tourism Board. This is no small achievement, and the fact that Kenya was chosen for the second time, truly affirms Kenya's tourism niche. Kenya's tourism achievements could not have been awarded at a more needy time. With the country still coming to terms with the recent deadly terrorist attack in Nairobi, these awards can assure international visitors of the world class experience that awaits in Kenya.
---
Sources and credits
Photo credits: some rights reserved by MaraEdenSafariCamp via flickr [Creative Commons]
About the author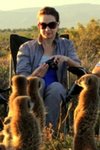 Fran

Has been on: 11 safaris
Seeing beyond the average tourist routes and experiencing local life is my type of travel! Living in South Africa I'm an environmentalist at heart, and I continue to marvel at the beauty of the African continent.
Share on:
© Your African Safari Ltd, All rights reserved.
About YAS
Your African Safari is a safari-planning and safari review site. It was created to help support a healthy African wildlife population. All reviews are vetted before being approved and only ethical tours are published