Safari suitability:

7/10
Find your tour
4 of big 5 (no rhinos). Access is difficult, canoe safaris are the specialty and the fishing is exceptional.
Total area:
2,200 km² (850mi²)
Anti-malarial:
Not required
---
What YAS members think
* Crowded parks have a lower rating
---
Highlights
Four large natural pools of water
Shared wildlife reserve with Zambia's Lower Zambezi National Park
Many options for safaris, tours and hikes
Best time to visit: June through September
About Mana Pools National Park
Mana Pools National Park is in the northernmost area of Zimbabwe and shares a footprint with Zambia's Lower Zambezi National Park and is bound on the east by the Mozambique border. The word mana means four in a local Bantu language, and refers to the four bodies of water located in this park. The pools, or bodies of water, are where hippos, crocodiles, zebra and other wildlife flourish.
Mana Pools wildlife
Four of the big five are represented at Mana Pools, with the last remaining black rhinos moved to other locations for their safety.
Access to the park is difficult from within Zimbabwe. The roads leading to the southern entrance are their own motorized safaris. The closet city with an international airport is Lusaka in Zambia.
When to visit Mana Pools National Park
Zimbabwe has a rainy season from October to April, when the roads can be impassable and the days are humid and sticky. The dry season is both hot and cool, but never very cold nor extremely hot. The ideal season for safaris and wildlife viewing is during the dry season: June through September.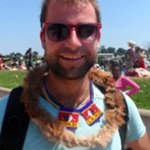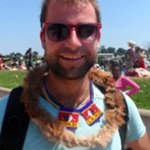 Safari enthusiast
Top contributor
Safari guru

Netherlands
539 kudus
Reviews (11)
Visited: Jun. 2012
Reviewed: Sep. 07, 2013
Foreign visitors rarely make it to Zimbabwe, put off by the country's misguided reputation. Zimbabwean people are some of the kindest and most welcoming in the world, and when they see a foreign face they're desperate to show that their reputation is undeserved. It's a very safe and beautiful country, marred by political news stories. At Mana Pools, I was the only tourist. Located beside the lower Zambezi River, the park blossoms into a broad expanse of lakes during the rainy season. From a viewing deck I spent six hours watching the continual flow of elephants coming to access a water hole. Lone males were chased of by large herds, who respected each other's power and waited for this turn. Elephants interacted amusingly, some desperate for status but one always controlling who could access the water. Hippos and crocodiles were regularly spotted on game drives. The former always hidden apart from a telltale snout, the latter always playing dead in the sun. Buffalo were also migrating in large numbers. They're strange creatures, shabby haired beasts who seem to define the word nomadic. But Mana Pools' star attraction is the solitude. There are no other people, just animal life going about its business. Don't come expecting to get awe inspiring photos. Put your camera away and watch another world slowly reveal itself.
* Crowded parks have a lower rating
---
Safari guru

Netherlands
Visited: Jun. 2012
Reviewed: Sep. 07, 2013
The nearest international airport is in Lusaka, Zambia, which means a border crossing is required. In normal weather conditions, the drive is around 3.5 hours. Harare, the capital of Zimbabwe, is the next-closest international airport and is about 5 hours away.