Safari suitability:

7/10
Find your tour
4 of big 5 (no rhinos). Access is difficult, canoe safaris are the specialty and the fishing is exceptional.
Total area:
2,200 km² (850mi²)
Anti-malarial:
Not required
---
What YAS members think
* Crowded parks have a lower rating
---
Highlights
Four large natural pools of water
Shared wildlife reserve with Zambia's Lower Zambezi National Park
Many options for safaris, tours and hikes
Best time to visit: June through September
About Mana Pools National Park
Mana Pools National Park is in the northernmost area of Zimbabwe and shares a footprint with Zambia's Lower Zambezi National Park and is bound on the east by the Mozambique border. The word mana means four in a local Bantu language, and refers to the four bodies of water located in this park. The pools, or bodies of water, are where hippos, crocodiles, zebra and other wildlife flourish.
Mana Pools wildlife
Four of the big five are represented at Mana Pools, with the last remaining black rhinos moved to other locations for their safety.
Access to the park is difficult from within Zimbabwe. The roads leading to the southern entrance are their own motorized safaris. The closet city with an international airport is Lusaka in Zambia.
When to visit Mana Pools National Park
Zimbabwe has a rainy season from October to April, when the roads can be impassable and the days are humid and sticky. The dry season is both hot and cool, but never very cold nor extremely hot. The ideal season for safaris and wildlife viewing is during the dry season: June through September.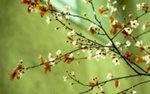 Visited: Jun. 2013
Reviewed: Jan. 12, 2014
Mana Pools is a UNESCO World Heritage Site on the southern bank of the Zambezi. Along this stretch the mighty river is surrounded by floodplains, islands, channels and sandbanks. The broad winding river and lush green trees and vegetation that line the bank are set against a backdrop of hazy mountains, creating magic scenery. The wildlife is abundant. Elephants are everywhere. Hippos, buffalo, zebras and hyenas are common. You might also see lions and leopards, and if you are lucky, cheetahs. Mana Pools is one of the few places in Africa where you have a good chance of seeing wild dogs. The best way to explore the park is by canoe. There is nothing quite like gliding down the river, watching herds of elephants and buffalo grazing on the floodplains. A variety of animals come down to the river to drink, and you are surrounded by prodigious bird life. Close encounters with hippos and crocodiles are sure to make your adrenalin rush. The open terrain and high density of varied wildlife is also ideal for walking safaris. Mana Pools is the only national park in Zimbabwe, and one of the few in Africa, that allows visitors to walk around unaccompanied. Zimbabwe National Parks has 5 self-catering lodges, a large communal campsite, and some private campsites inside the Park. Mana Pools is remote from any human settlement, and it is recommended to travel in a convoy of at least two vehicles in case something happens. You should take with you spare tires, plenty of food and water, and anything else you might need. If you want more comfort, there is a couple of excellent luxury lodges located just outside the park.
* Crowded parks have a lower rating
---
Travel writer

Zimbabwe
Visited: Jun. 2013
Reviewed: Jan. 12, 2014
The nearest international airport is in Lusaka, Zambia, which means a border crossing is required. In normal weather conditions, the drive is around 3.5 hours. Harare, the capital of Zimbabwe, is the next-closest international airport and is about 5 hours away.