Lake Nakuru National Park
Safari suitability:

9/10
Find your tour
Up to two million nesting flamingos and a safe haven for black and white rhinos. Expect an abundance of wildlife!
Total area:
188 km² (73 mi²)
Anti-malarial:
Not required
---
What YAS members think
Most-visited month:
February
* Crowded parks have a lower rating
---
Highlights
Amazing biodiversity with 56 different species of mammals and over 450 bird species.
Known for its large flamingo population. Thousands can be found here!
Check out the rhino sanctuary. Over 100 black and white rhinos call this place home.
Home to four of the big five: lion, leopard, rhino and African buffalo.
Can be reached in two hours by road from Nairobi.
About Lake Nakuru National Park
Lake Nakuru National Park lies about 160 kilometers (100 miles) northwest of Nairobi and can be reached in two hours if driving from Nairobi City. The park was created in 1961 around Lake Nakuru and has since expanded to include the surrounding areas and provide a buffer zone for protection from agricultural and industrial influences. At 188 km² (73 mi²) Lake Nakuru National Park is a relatively small park, but it is one of Kenya's prime parks in terms of biodiversity and opportunities for sightings of rare animals. In 2011 it was recognized as a UNESCO World Heritage Site.
Lake Nakuru is an alkaline lake, which feeds one of the park's main attractions – the flamingos (greater and lesser). These magnificent birds migrate in thousands, even millions, between the lakes within the Rift valley and you can see a mesmerizing pink mass in and around Lake Nakuru for most of the year. The lake's water is colored by the green-blue Cyanophyte spirulina platensis, an algae that is the major food source for the flamingos. Flamingos, as well as pelicans, cormorants and other water birds, can be appreciated from the road, when approached on foot, or by going to the top of Baboon Cliff, one of the three established viewpoints (the other two being Out of Africa and Lion Hill), which allow you to park your car and walk around, take photo's and have a picnic.
Lake Nakuru wildlife
The next big lure of Lake Nakuru National Park is the rhino. The charity Rhino Rescue focused on this park, and as a result about 60 black rhinos and 40 white rhinos happily roam the park, protected by an electric fence to keep the poachers out. Despite the lower numbers, white rhinos are more frequently encountered, even as many as 20 on a single game drive, while the black ones live more secluded lives. Due to the protective fence, elephants are the only members of the big five who do not live in the park. Lions, leopards and African buffaloes can all be sighted, and Nakuru is especially famous for its leopards, which can frequently be spotted during the day. Other impressive residents include the Rothschild's giraffe, waterbuck, cheetahs, large pythons, hippos, hyenas and over 450 bird species. Within the park boundaries is also Makalia Falls, a waterfall you can enjoy on foot.
Lake Nakuru National Park is a perfect place for bird watchers, game drives, eager photographers and leisurely picnic-goers. In September you can join the beautiful 'Cycle with the Rhino' event.
When is the best time to visit Lake Nakuru?
Officially the park's climate is described as dry sub-humid to semi-arid. Rain showers are frequent in the afternoons. July to December and January to March are considered the drier months, but also bring more tourists. To avoid crowds, consider visiting in December, or in the period from April to June. Interesting animal sightings are guaranteed throughout the year due to the protective electric fence.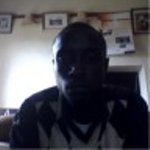 Visited: Sep. 2008
Reviewed: Aug. 24, 2013
With monkeys as the welcoming party to the park, Lake Nakuru National Park is known for its warm and dry weather conditions, making it a go-to place anytime time of the year. I was surprised to find out that Lake Nakuru Natural Park is holds the largest number of the rhinos, including the extinct white rhino. The lake is alkaline and is surrounded by the well-known Menengai crater; Lion hill ranges, Eburu crater and Bahati hills, making the view and the horizon very beautiful and breath taking. I also came to learn that the lake is the home to the beautiful flamingos which are aligned flying all over the shores of this lake feeding and enjoying the afternoon sun. As if not enough amazement, the fauna includes leopards, lions, gazelles, hippos, and the endangered Rothschild's giraffe among other animals. The park also has awesome lodges and camp sites where you can cook and enjoy your own meals as well as the nature during the night.
* Crowded parks have a lower rating
---
Visited: Sep. 2008
Reviewed: Aug. 24, 2013
Show more
Driving to Lake Nakuru from Nairobi
Lake Nakuru is roughly a three-hour drive from Nairobi, in normal conditions. For the intrepid travelers, it's also about seven hours from Arusha, Tanzania and nine hours from Kampala, Uganda. Rome2Rio lists out many options for the budget-conscious safari-goer.
Domestic flights to Lake Nakuru, Kenya
Safarilink offers flights to Lake Nakuru and several of the upscale lodges located in and around this park offer fly-in safari packages.