Safari suitability:

7/10
Find your tour
No big five sightings, but prime for chimpanzee tracking and bird watching. Exploring can be done (and is recommended) on foot. During rainy season Jeep 4x4 highly suggested.
Total area:
795 km² (306.9 miles²)
Anti-malarial:
Not required
---
What YAS members think
Most-visited month:
February
* Crowded parks have a lower rating
---
Highlights
Kibale National Park contains one of the last tropical forests in the country
Biodiversity threatened by consumption and deforestation
The park contains diverse species of mammals, including primates, as well as birds and trees
Visit during the hot, dry months of January and February
The park is highly favored for safaris of Chimpanzee tracking and bird watching
About Kibale National Park
Located in the southwestern region of Uganda, Kibale National Park covers about 795 km² (306.9 miles²). The park is between 1,100 m (3610 ft) and 1,600 m (5250 ft) above sea level and encompasses one of the country's last remaining tropical forests. It is also one of the few remaining areas to contain both lowland and montane forests, such as wet tropical vegetation, woodland and savannah. This diversity of habitats is due to the range in altitude.
Two major tribes, the Batooro and Bakiga, inhabit the surrounding area of the park and use it for food, fuel and a number of other resources. Because populations have significantly increased, biodiversity within the park itself has been adversely affected. Although the park retains high ecological value, it has been threatened by consumptive use and deforestation over the last few decades.
Wildlife of Kibale National Park
Kibale National Park is home to 70 mammal species, including elephants and buffalo. Lions purportedly are still found here, but the reality is they are rarely, if ever, seen. Most notable among these is the diverse primate population, including the chimpanzee. The park also has over 375 bird species. Although the park is home to a diverse number of mammals, it is often hard to see them due to the dense forests. The park has over 351 types of trees, some rising over 55m (180 feet) and aged over 200 years old. However, this makes Kibale National Park a prime safari destination for chimpanzee tracking and bird watching. Visitors also have a choice of nature walks and tours of the volcanic crater lakes. There are two main tourism centers within the park, Kanyanchu River Camp and Sebitoli Forest Camp, which can be reached by car from a northern or southern route.
Kibale's proximity to Queen Elizabeth National Park (QENP) makes it easy for visitors to see both parks. Kibale lies to the north of QENP and the two touch via a game corridor.
When is the best time of year to visit Kibale?
The park is open year-round, but during the rainy season, which runs from October through December and March through May, roads are difficult to use. The dry season, during the months of June and September, the average temperature is 25 C (77 F), but even then visitors can anticipate the occasional thunderstorm, particularly in the northern, wettest part of the park. Overall, the climate is pleasant with annual temperatures ranging from 14 C to 27 C (57 F to 80 F), and visitors should expect cooler nights. The best time to visit is during the hot, dry months of January and February when animals will stay near the water.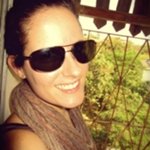 Visited: Apr. 2013
Reviewed: Jan. 15, 2014
After somberly deciding Gorilla Trekking was just way too much money for my mid-twenty year old budget, my travel partner and I decided to check out chimpanzee trekking in Kibale National Park and discovered the option for chimp habituation experience during our research. What's the difference you ask? Chimp trekking allows only one hour with the chimps after hiking in to the forest to find them. With Chimp Habituation, you hike in at dawn (On paper at least; we're working on African time, so it was probably closer to 7:30am that we finally departed) and spend the entire day with them, observing and following, sometimes running in the woods with them, until as late at 7pm. It took us about 1 to 1 1/2 hours to find them in the forest, listening to their hoots and hollers and changing directions on the path based on our experienced guides judgement. The mid-morning watching was fun, but they were mostly high in the trees foraging for food. It'd be a shame if we chose only the 1 hour experience and this is all we saw. By afternoon, we saw all different behaviors. Some were relaxing on the forest floor, some young ones wrestling with each other, others chasing baboons trying to snatch babies for a snack, baby chimps practicing their swinging on (and falling off of) tree limbs, as well as a chimp couple trying to get intimate, but a young chimp kept interrupting them! It was a fascinating, amazing experience. We'd find ourselves in the middle of 15-30 chimps in the deep forests of Uganda, with sounds of the chimps hollering at adjacent groups booming around us. Since we took motorbikes from the place we were staying to the park entrance, we decided to leave at 3pm so we could get back when it was still light and see the route we took in the dark 5am that morning. But again, we could have stayed as long as 7pm. Overall, CHEX is only $220/person for the park permit and guide, while chimp trekking for the hour is $160/person. If you ask me, the $60 more is far worth it for the option to play Jane Goodall for a whole day. By far, this was one of my most memorable experiences in East Africa. If I ever go back, I will surely do it again! Side Note: We went in April which is considered the rainy season, which translates to low-tourist season. We literally were the only two in the entire National Park that day! And, lucky for us, it was a completely dry day!
* Crowded parks have a lower rating
---
Travel writer

United States
Visited: Apr. 2013
Reviewed: Jan. 15, 2014
Show more
Driving to Kibale National Park
The drive from Uganda's international airport in Entebbe takes around 5.5 hours, in normal conditions. For the intrepid traveler, there is also a bus that goes from Kampala to Kibale. It is around $10-$20 but takes nearly double the time.
If you are arriving in Kigali, Rwanda, the drive takes about 6.5 hours, not including border crossings.
Domestic flights to Kibale National Park
Aerolink Uganda offers daily flights from Entebbe to Semuliki, which is just under an hour's drive from Kibale.
The following airlines travel to Kibale National Park
---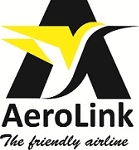 AeroLink Uganda Limited is a domestic airline offering both scheduled and charter flights into Uganda's national parks. From its base at Entebbe International Airport, AeroLink using its Cessna Grand Caravans, offers daily flights into Bwindi Impenetrable Forest (Kihihi and Kisoro airstrips), Queen Elizabeth National Park (Kasese and Mweya airstrips), Murchison Falls (Bugungu, Pakuba and Chobe airstrips), Semuliki National Park (Semliki airstrip) and Kidepo Valley National Park (Apoka airstrip). Effective 1st June 2019, in partnership with its sister company Airkenya Express Limited, Aerolink commenced scheduled flights from Entebbe International Airport to the famous Maasai Mara in Kenya via Kisumu International Airport for Immigration. AeroLink Uganda is affiliated to Airkenya Express in Kenya and Regional Air Services in Tanzania. Visit website
Also flies to:


---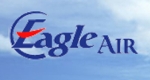 Based in Kampala, operates scheduled and charter services across eastern and central Africa. Eagle Air is a Private Ltd Company specialising in the provision of Charter and Schedule Air services both within Uganda and around the East & Central Africa Region. Eagle Air was incorporated as an air operator in June 1994. Visit website
Also flies to: