Safari suitability:

7/10
Find your tour
No big five sightings, but prime for chimpanzee tracking and bird watching. Exploring can be done (and is recommended) on foot. During rainy season Jeep 4x4 highly suggested.
Total area:
795 km² (306.9 miles²)
Anti-malarial:
Not required
---
What YAS members think
Most-visited month:
February
* Crowded parks have a lower rating
---
Highlights
Kibale National Park contains one of the last tropical forests in the country
Biodiversity threatened by consumption and deforestation
The park contains diverse species of mammals, including primates, as well as birds and trees
Visit during the hot, dry months of January and February
The park is highly favored for safaris of Chimpanzee tracking and bird watching
About Kibale National Park
Located in the southwestern region of Uganda, Kibale National Park covers about 795 km² (306.9 miles²). The park is between 1,100 m (3610 ft) and 1,600 m (5250 ft) above sea level and encompasses one of the country's last remaining tropical forests. It is also one of the few remaining areas to contain both lowland and montane forests, such as wet tropical vegetation, woodland and savannah. This diversity of habitats is due to the range in altitude.
Two major tribes, the Batooro and Bakiga, inhabit the surrounding area of the park and use it for food, fuel and a number of other resources. Because populations have significantly increased, biodiversity within the park itself has been adversely affected. Although the park retains high ecological value, it has been threatened by consumptive use and deforestation over the last few decades.
Wildlife of Kibale National Park
Kibale National Park is home to 70 mammal species, including elephants and buffalo. Lions purportedly are still found here, but the reality is they are rarely, if ever, seen. Most notable among these is the diverse primate population, including the chimpanzee. The park also has over 375 bird species. Although the park is home to a diverse number of mammals, it is often hard to see them due to the dense forests. The park has over 351 types of trees, some rising over 55m (180 feet) and aged over 200 years old. However, this makes Kibale National Park a prime safari destination for chimpanzee tracking and bird watching. Visitors also have a choice of nature walks and tours of the volcanic crater lakes. There are two main tourism centers within the park, Kanyanchu River Camp and Sebitoli Forest Camp, which can be reached by car from a northern or southern route.
Kibale's proximity to Queen Elizabeth National Park (QENP) makes it easy for visitors to see both parks. Kibale lies to the north of QENP and the two touch via a game corridor.
When is the best time of year to visit Kibale?
The park is open year-round, but during the rainy season, which runs from October through December and March through May, roads are difficult to use. The dry season, during the months of June and September, the average temperature is 25 C (77 F), but even then visitors can anticipate the occasional thunderstorm, particularly in the northern, wettest part of the park. Overall, the climate is pleasant with annual temperatures ranging from 14 C to 27 C (57 F to 80 F), and visitors should expect cooler nights. The best time to visit is during the hot, dry months of January and February when animals will stay near the water.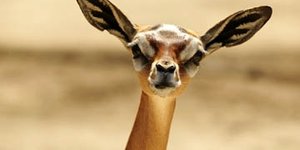 Visited: Sep. 2015
Reviewed: Sep. 22, 2015
As soon as you step into Kibale, you know it's special. A cathedral of nature, with primates as high-priests. We've been living and working in and around the park since 2000, and cannot resist returning year after year. This forest gets into your blood. Some highlights of our 15 years: -First chimp siting was a spectacular surprise, while out researching other animals in the park. The lone female crossed my path silently. In and out of view in a second. After a lifetime of dreaming of Africa and reading Goodall, Fossey, Owens, Hemingway and Ruark, this got the heart beating - finally arrived! Today, you may see huge groups of chimps close up - the troop is one of the largest ever habituated, at over 100. -The Goliath beetle sounds like like a Harley as it flies by. Never knew that. Wow. -The baboons figured out where the food was pretty quickly, so we learned to lock the doors just as quickly. When they sent their baby through the barred window and it retrieved nothing but tea, the family's disappointment was palpable. Sorry, Baboons, but we love the pineapple here - no leftovers. -Walking out to the cho at night can be a pain, but sometimes, on a dark night, thousands of moths will think your headlamp is the moon. Highly Recommended: Chimp trekking in Kanyanchu, of course, but also the forest walk, to enjoy the riches with fewer expectations and more surprises; visit to the community Science Centers in Kyanyawara, Kaswa or Isunga. Though animals were the reason that Africa was always the target, my best memories are of the warm and loving local people we've partnered with to help protect Kibale from incursions. Come out to visit our eco-briquette manufacture & trading post; watch a wildlife documentary with 500 excited Ugandans who love nature; or, for the very brave, taste dozens of bean dishes at one of the yearly fuel-efficient cook-offs. newnaturefoundation.org
* Crowded parks have a lower rating
---
Safari guru

United States
Visited: Sep. 2015
Reviewed: Sep. 22, 2015
Show more
Driving to Kibale National Park
The drive from Uganda's international airport in Entebbe takes around 5.5 hours, in normal conditions. For the intrepid traveler, there is also a bus that goes from Kampala to Kibale. It is around $10-$20 but takes nearly double the time.
If you are arriving in Kigali, Rwanda, the drive takes about 6.5 hours, not including border crossings.
Domestic flights to Kibale National Park
Aerolink Uganda offers daily flights from Entebbe to Semuliki, which is just under an hour's drive from Kibale.
The following airlines travel to Kibale National Park
---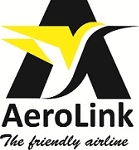 AeroLink Uganda Limited is a domestic airline offering both scheduled and charter flights into Uganda's national parks. From its base at Entebbe International Airport, AeroLink using its Cessna Grand Caravans, offers daily flights into Bwindi Impenetrable Forest (Kihihi and Kisoro airstrips), Queen Elizabeth National Park (Kasese and Mweya airstrips), Murchison Falls (Bugungu, Pakuba and Chobe airstrips), Semuliki National Park (Semliki airstrip) and Kidepo Valley National Park (Apoka airstrip). Effective 1st June 2019, in partnership with its sister company Airkenya Express Limited, Aerolink commenced scheduled flights from Entebbe International Airport to the famous Maasai Mara in Kenya via Kisumu International Airport for Immigration. AeroLink Uganda is affiliated to Airkenya Express in Kenya and Regional Air Services in Tanzania. Visit website
Also flies to:


---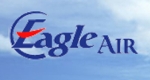 Based in Kampala, operates scheduled and charter services across eastern and central Africa. Eagle Air is a Private Ltd Company specialising in the provision of Charter and Schedule Air services both within Uganda and around the East & Central Africa Region. Eagle Air was incorporated as an air operator in June 1994. Visit website
Also flies to: