Safari suitability:

9/10
Find your tour
Of the big five, only the buffalo don't roam here. This park has a great tourist infrastructure.
Total area:
22,270 km² (8600 mi²)
Anti-malarial:
Not required
---
What YAS members think
* Crowded parks have a lower rating
---
Highlights
Best time to visit is between May and September
Self-drive safaris are permitted
Arid, pleasant climate makes for a comfortable safari
About Etosha National Park
Established in 1907, Etosha National Park is located in the northwest corner of Namibia. Etosha is 22,270 km² (8600 mi²), making it the sixth largest national park in Africa. The name 'Etosha' means 'place of dry water' or 'huge white area' which can be attributed to the fact that roughly 20 – 25% of the park is covered by a great salt pan. Etosha is an excellent destination for game viewing and four of the big five can be spotted here – elephant, leopard, lion and rhino (both black and white). Only the buffalo is absent.
While Etosha may be one of more established national parks in Africa, it offers a limited number of lodging options inside the park boundaries. Only a handful of camps exist, most of which are situated around a permanent waterhole for game viewing opportunities. Many guests choose to stay outside the park boundaries, where there is a wider range of accommodation. However, because the park's entrances are closed from dusk until dawn, those staying outside the park will not be able to partake in any night drive safaris and may wish to consider this when booking their accommodation.
Etosha is a well-established national park that offers excellent game viewing opportunities all year round. Although it does not have an extensive range of lodging options inside the park, the camps that are inside the park are of good standards and are ideally situated for wildlife encounters. Etosha is recommended for all levels of travelers.
When is the best time of year to visit Etosha National Park?
The game viewing in Etosha National Park is excellent year-round, with the best times to visit coinciding with the dry, cooler season. From May to September the extremely low levels of precipitation force wildlife around the few remaining water sources, making game viewing in Etosha spectacular. The daytime temperatures are also more tolerable during this time of year although, with the low levels of humidity, Etosha's climate is very agreeable at any time of the year. The arid conditions mean the flora of Etosha is mainly grass, savannah and smaller trees. Two of the more prevalent species of trees in Etosha are Mopane and Moringa. The Mopane thrives in a high alkaline environment and the Moringa, a hardy tree with nutritious leaves, is drought-resistant and grows in dry, sandy soils.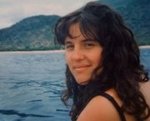 Visited: Jul. 2011
Reviewed: Jan. 12, 2014
No trip to Namibia is complete without a visit to the Etosha National Park. This huge game reserve in the north of the country is a must for wildlife lovers as it is not only possible to see the Big Five but game is plentiful and visitors are guaranteed good animal sightings. Park facilities are good, roads are maintained and the accommodation is clean and perfectly adequate although not exactly luxurious. Visitors who like rose petals in their bath may want to opt for one of the private lodges just outside Etosha. It is a great park for anyone wanting to see lots of animals, lots of the time. But bear in mind that the park is huge, so there is a quite a bit of driving between camps. Especially at the slow speed required, it can take hours to get to your bed for the night. It is also not exactly the world's most attractive park – think one big salt pan, going on for hours and hours and hours. I prefer the diversity of the Kruger National Park, the lush vegetation of Hluhluwe or the landscape of Pilanesberg. I enjoy looking for the game myself, finding joy in driving through dense vegetation and then suddenly an elephant steps out in front of the car. There is something predictable and slightly uninspiring about Etosha. Dare I say it? Etosha is just the smallest, tiniest, littlest bit of a yawn.
* Crowded parks have a lower rating
---
Safari guru

South Africa
Visited: Jul. 2011
Reviewed: Jan. 12, 2014
Show more
Driving to Etosha from Windhoek
The drive from the international airport in Windhoek to Etosha is around 4 to 4.5 hours, in normal conditions. Many people hire their own cars in Namibia and do a self-drive safari.
Flying to Etosha National Park
Air Namibia offers daily flights from Eros Airport to Ondangwa Airport. Ondangwa is just north of Etosha. The flight is one hour in duration.
The following airlines travel to Etosha National Park