Bwindi Impenetrable National Park
Safari suitability:

8/10
Find your tour
Excellent for viewing the mountain gorilla. Due to the physical demands of a gorilla trekking safari, Bwindi is recommended for those who are physically capable of trekking in rough conditions.
Total area:
330 km² (128 mi²)
Anti-malarial:
Not required
---
What YAS members think
Most-visited month:
December
* Crowded parks have a lower rating
---
Highlights
Mountain gorillas
Best months to visit are June through August
Home to several other species of primate
About Bwindi Impenetrable National Park
Situated in southwest Uganda and established in 1991, Bwindi Impenetrable National Park is roughly 330 km² (128 mi²) and is part of the Bwindi Impenetrable Forest. Like Volcanoes National Park, Bwindi's main attraction is the mountain gorilla. It is estimated that around 300 mountain gorillas live in the lush hills within the park. Bwindi is also home to several other species of primate, including the following: Blue Monkey, Black and White Colobus Monkey, baboon, chimpanzee and the Red-tailed Monkey. The park is also a birdwatchers' paradise, with several hundred species of birds found here and over 200 species of butterfly.
The trek to see the gorillas can take several hours and consists of hiking uphill through dense rain forest foliage such as bamboo and wild celery. Due to the high levels of precipitation, the ground is often wet and slippery and sturdy hiking boots and full-length trousers are strongly recommended.
Due to the primates' susceptibility to human viruses, such as the common cold, gorilla tours are strictly regulated. Guests are permitted only one hour of viewing and are required to remain within a certain distance of them. Visitors who are ill or who are recovering from an illness must not go on safari and, in most cases, will be refunded 100% of their fees when they properly notify their tour operators.
When to visit Bwindi Impenetrable National Park
Bwindi's seasons are similar to those of Volcanoes, with distinct wet and dry seasons. The months of March, April and November bring heavy rains to the park, which make trekking in the steep hills of Bwindi more difficult, and are the low seasons. Lower-priced trekking permits were once available during these three months only but, in 2019, the discount pricing was discontinued. The drier months of June through August are also the cooler months, which make the trekking slightly less strenuous and the humid climate more tolerable.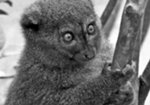 Visited: Nov. 2014
Reviewed: Dec. 09, 2015
Bwindi was our second gorilla-trekking experience. We also did Volcanoes, Rwanda, a few days earlier. We were in the Ruhija region of Bwindi, which requires some fancy driving skills and a very good Range Rover! The roads were muddy, steep and very tough to navigate. But, because of that, our area was much less crowded than Buhoma. We went by that region and it was full of backpackers and is also so close to a main road, that I was instantly glad we had such a remote location. We stayed at Gorilla Mist Lodge and used All Gorilla Safaris for our trip. The lodge was good and dinners were tasty. It was cold at night, though, and there is no fireplace anywhere at this lodge, not even in the main dining area, so I slept in nearly every layer of clothing I owned! The next day we went to be placed in our groups. A little tip: you can tell them your fitness level so they can put you in a group that has to walk a long way or just a little way to see the gorillas. I did not know this before, but once I saw how they were dividing up the groups, it became clear to me they were organizing us by fitness level! There are rangers out all night long who know where these animals are and this is how they can determine who gets to trek which group. My experience on this trek wasn't as good as in Volcanoes. We were placed in a group that wanted to do a lot of selfies with the gorillas, which I felt was disrespectful. Several times our guide had to tell them to please back away from the gorillas. Also, our silver back was far smaller than the ones we saw in Rwanda. And, our guide in Rwanda rocked! That said, it is worth trekking both regions. Bwindi, in my experience, is far steeper and I enjoyed the remote location of Ruhija.
* Crowded parks have a lower rating
---
Safari enthusiast

United Kingdom
Visited: Nov. 2014
Reviewed: Dec. 09, 2015
Show more
The following airlines travel to Bwindi Impenetrable National Park
---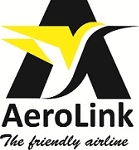 AeroLink Uganda Limited is a domestic airline offering both scheduled and charter flights into Uganda's national parks. From its base at Entebbe International Airport, AeroLink using its Cessna Grand Caravans, offers daily flights into Bwindi Impenetrable Forest (Kihihi and Kisoro airstrips), Queen Elizabeth National Park (Kasese and Mweya airstrips), Murchison Falls (Bugungu, Pakuba and Chobe airstrips), Semuliki National Park (Semliki airstrip) and Kidepo Valley National Park (Apoka airstrip). Effective 1st June 2019, in partnership with its sister company Airkenya Express Limited, Aerolink commenced scheduled flights from Entebbe International Airport to the famous Maasai Mara in Kenya via Kisumu International Airport for Immigration. AeroLink Uganda is affiliated to Airkenya Express in Kenya and Regional Air Services in Tanzania. Visit website
Also flies to:


---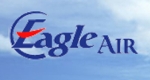 Based in Kampala, operates scheduled and charter services across eastern and central Africa. Eagle Air is a Private Ltd Company specialising in the provision of Charter and Schedule Air services both within Uganda and around the East & Central Africa Region. Eagle Air was incorporated as an air operator in June 1994. Visit website
Also flies to:












---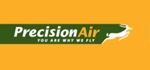 Precision Air is a publicly-listed Tanzanian airline and a leader in providing scheduled flight services to over 10 destinations within and outside Tanzania from its main hub Dar es Salaam. The company operates on the principle that quick, comfortable and reliable service is the best way to serve its customers. Through its customer-focused approach, many have become part of the Precision Air family. Precision Air started with its headquarters in Arusha - the midpoint between the Cape and Cairo, which is the entry point to many of Tanzania's world-renowned landmarks and national parks. The headquarters of Precision Air are now Dar es Salaam, the business complex of the country, which is home to a vast size of traffic travelling within and outside Tanzania. Visit website
Also flies to: