Safari suitability:

8/10
Find your tour
The big 5. Expensive. Limited budget safari options. Rugged, rough and remote!
Total area:
3000 km² | 1160 miles²
Anti-malarial:
Absolutely!
---
What YAS members think
Most-visited month:
January
* Crowded parks have a lower rating
---
Highlights
Home to at least half of Africa's Kordofan giraffes
With the reintroduction of rhinos, the big 5 can be found here
About Zakouma National Park
Established in 1963, Zakouma is Chad's oldest and largest national park. It was first designated as a hunting reserve in 1958. Noting the high density of wildlife and wishing to conserve it, particularly the large game, officials converted it to a national park. In the 1970s, Zakouma was one of Africa's most intact wildlife reserves, and elephant populations were thought to be over 300,000 strong. By 2002, the number of elephants was estimated at only 4000-5000 and, due to rampant poaching, had dwindled down to fewer than 500. By 2010 things were looking grim for Zakouma's flora and fauna. Ivory poachers had decimated the once burgeoning elephant population and ransacked much of the park's natural resources. Fortunately, African Parks assumed joint control of the park, along with the Chadian Government, to help quell the devastation. African Parks states that since they began restoration on the park, only 24 known elephants have been killed, all before 2017. The elephant population is slowly growing, with total counting pushing 600.
Greater Zakouma Ecosystem
In October 2017 African Parks extended its footprint around Zakouma and signed an agreement to manage the Greater Zakouma Ecosystem, which includes Zakouma National Park and Siniaka Minia Wildlife Reserve. They also expanded their management to cover the Bahr-Salamat Faunal Reserve—13,000 km2—and adjoining wildlife corridors—10,000 km2, making the total area of the Greater Zakouma Ecosystem more than 53,000 km2 (20,400 miles2). This ecosystem comprises critical conservation areas for key species in Central Africa.
Zakouma wildlife
In addition to a growing elephant population, Zakouma is home to over half of the world's Kordofan giraffe population.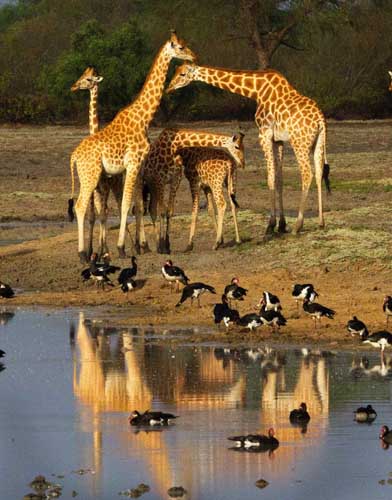 Other wildlife include antelope, baboon, Buffon's kob, buffalo, common duiker, crocodile, defassa waterbuck, genet, honey badger, Lelwel's hartebeest, leopard, lion, pale fox, Pata's monkey, python, red-fronted gazelle, spotted hyena, tiang and warthog. Less than 10 cheetah are also resident here. Hippos and rhinos were poached to extinction. However, in June 2018, six black rhino were introduced from South Africa. Unfortunately, four of the rhino did not adapt well and died. Two female rhinos remain and are under close surveillance.
The birdlife in Zakouma is equally impressive. Birds with elaborately descriptive and hyphenated names can be found here, including the bearded barbet, Beaudouin's snake eagle, black-breasted barbets, black-crowned cranes, long-tailed starling, red-billed quelea, various buzzards and vultures, white-faced whistling ducks and many more.
Zakouma landscape and flora
The terrain of Zakouma is relatively flat, save for some granite inselbergs, or kopjes, in the southwestern corner of the park, near Ibir. It is comprised primarily of shrubland, tall grass and acacia forests.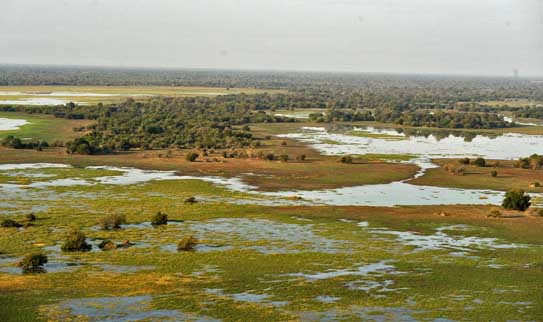 Zakouma lodging
Lodging in Zakouma for foreign tourists currently consists of Tinga Camp and Camp Nomade—both owned by African Parks. Camp Nomade is a mobile tented camp the moves according to the seasons and is open from mid-December through mid-April. It has a maximum of eight tents and, although doubles are allowed in a tent, has a maximum capacity of eight people. The exclusivity comes a price, with rates currently around $2000 per person per night. African Parks also owns Camp Salamat, which is located downstream from Tinga Camp. It primarily serves the local market wishing to visit the park. It consists of 10 locally thatched tents with basic amenities.
Best times to visit Zakouma
Zakouma experiences extreme seasonal changes with flooding during the rainy season and drought conditions in the dry season. The rainy season, known as the wet season, commences around May or June and usually winds down in October/November. In August rainfall levels culminate, averaging 20 centimeters. During the wet months, several mammal species, including some elephants, hartebeest and tiang, migrate out of the park, using either a western or northern corridor. The park is closed to safari tourism traffic during the wet months.
In November the park slowly starts to reopen as rain subside and roads dry out. The post-rain air is cooler and drier, offering a welcome relief from the soggy summer months. Unfortunately, it's also higher in mosquitos and other insects. November through February are considered cooler, dry months. January is statistically the coolest month of the year. Daytime temperatures can still reach 86 C but nighttime temperatures may dip as low as 10 C / 50 F. March through May mark the hot, dry months. As the waterholes dry up, game viewing opportunities in the park increase. Those willing to brave scorching daily temperatures of 40-45 C / 104-113 F will be rewarded with large numbers of game and excellent bird-viewing opportunities.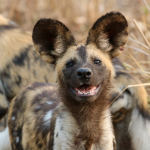 Visited: Mar. 2019
Reviewed: Apr. 27, 2021
Submitted in:

Many find it hard to believe that such sensational game-viewing can still be found in Central Africa, but Zakouma is proof of that very fact. With lion, buffalo, tiang, red-fronted gazelle, Kordofan giraffe and a host of grazers easily seen, just one game drive is sure to deliver real excitement here. The vast single herd of elephant that roam the park, and two introduced black rhino, only add to the depth of quality game-viewing. The highlights, though, must surely be the excellent night drives. Past Pictus Safaris tours have seen up to 16 serval in a single week, with caracal, aardvark, honey badger, pale fox and striped hyena also seen, as well as leopard and cheetah. The birding is also brilliant, with huge flocks of red-billed quelea descending on Rigueik Pan each day.
* Crowded parks have a lower rating
---
None

United Kingdom
Visited: Mar. 2019
Reviewed: Apr. 27, 2021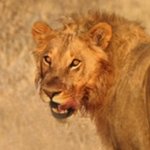 Visited: Jan. 2020
Reviewed: Apr. 03, 2021
Submitted in:

Our small group travelled with Busanga Safaris and stayed in Camp Nomade - a beautiful camp, fantastic food and a lovely, helpful team to take care of us. We had exclusive use of the camp and were the only visitors to the park during the week we stayed. There were many highlights to the safari: We canoed at sunrise watching huge flocks of squacco and night heron in the trees, camped out in pop-up tents on the banks of the Salamat River listening throughout the night to crocodiles roaring and splashing and a leopard hunting baboons. Visited the park headquarters to learn about their conservation and anti-poaching work. Participated in an elephant collaring - I monitored its breathing, counting exhalations of breath blow on my hand each minute. Drank sundowners watching thousands of quelea coming home to roost. Flew in a spotter plane to see the mega-herd of elephants, huge numbers of buffalo and pelicans. All that plus excellent game drives that gave me many first-time seen mammals and birds - all in the most beautiful park setting with magical light at any time of the day. The night drives were particularly good, in fact the most productive I've been on - lion, elephant, hyena, civet, serval, wild cat, pale fox.... This was an enchanting week and I highly recommend taking the time to visit this park.
* Crowded parks have a lower rating
---
Safari guru

United Kingdom
Visited: Jan. 2020
Reviewed: Apr. 03, 2021
Driving from N'Djamena to Zakouma

The drive from N'Djamena to the park is roughly 900 km (560 miles) and takes around 10 to 12 hours, in normal, dry conditions. There are three entrance gates. Goz Djérat, located in the north-east, is the primary gate. The turnoff to the entrance is 12km before the town of Am Timan. The entrance gate at Goz Djérat is about 1.5 hours drive from the main road. It's another 45 minutes to African Parks' Tinga Camp.
Those planning on self-driving need to ensure they've adequate local currency to cover tolls and have excellent directions. It is not advised to self-drive.

Flying to Zakouma

As of 2021, there is one air company that has secured a private contract with African Parks. Flying time from N'Djamena is around two hours.

Nearby parks and game reserves
Latest photos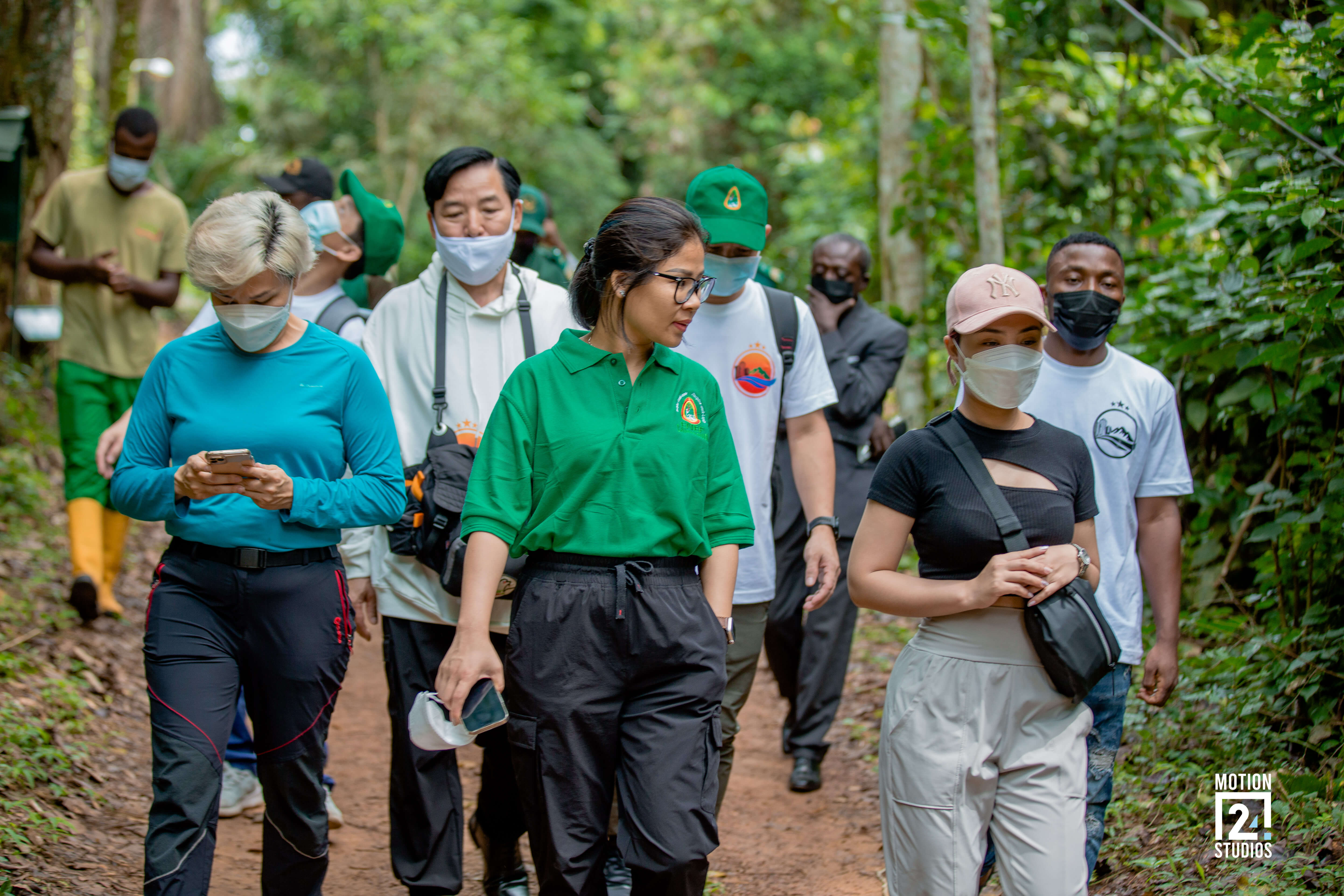 See all photos (7)