Safari suitability:

8/10
Find your tour
Four of the big five. Plus there's the option of going on game drives after dark to observe nocturnal species.
Total area:
220 km² (85 mi²)
Anti-malarial:
Not required
---
What YAS members think
Most-visited month:
December
* Crowded parks have a lower rating
---
Highlights
Semuliki National Park is Uganda's newest park, made up mostly of tropical lowland forest
The park is home to four indigenous human populations who depend on natural resources for their survival
There is a diverse wildlife population, with nine primate species and a large portion of the country's total bird population
Visit from June through August or December through February, when the weather is drier and there is less risk of flooding
Sempaya hot springs, where you can boil an egg in under 10 minutes
About Semuliki National Park
Semuliki National Park started out as Semuliki Forest Reserve and was upgraded to National Park status in 1993, making it Uganda's youngest national park. It is the only park in Uganda made up primarily of tropical lowland forest, covering 220 km² (85 mi²). Located at the western end of Uganda, with an altitude between 670m (2,198 ft) and 760m (2,493 ft) above sea level, the park stretches across the Semliki Valley and is an eastern extension of the Ituri Forest—one of Africa's oldest and most biodiverse forests—in the Democratic Republic of Congo.
Wildlife of Semuliki National Park
The surrounding areas of Semuliki National Park are home to four human populations: the Bamba and Bakonjo, found in the valley and slopes of the mountain; the Batuku, who live along the valley floor; and the Batwa, originally from Ituri. Semuliki National Park also has a diverse wildlife population. It is home to over 50 mammal species, including forest buffalo, elephants and leopards. There are nine species of diurnal forest primates, including the chimpanzee and olive baboon, as well as nocturnal primates. A large portion of the country's total bird population—over 400 species—resides in the park, including the forest ground thrush and lyre-tailed honeyguide. The park contains species that are endemic to its makeup, including the pygmy antelope and flying squirrels. Nearly 400 species of butterflies have also been recorded.

The park offers activities such as hiking, nature walks, birding and visits to hot springs. Additionally, because the Batwa have historically relied on the forest for survival, visitors may encounter an indigenous community that continues to reside in their traditional homes located within the compounds of the park.
Sempaya Hot Springs
The Sempaya Hot Springs are popular with tourists and locals. The water in these geothermic springs bubbles out at 103 C, making it possible to cook foods such as eggs and matooke. Sempaya has a female and male hot spring. The male hot spring is referred to as Mumbugu by the local Bamaga people. Local men can make sacrifices for wealth and other wishes.The female hot spring, called Nyasimbi, is often visited by local women with fertility needs. The Sampaya nature trail leads to each of the hot springs and offers a nice opportunity to stretch the legs.
Best times of year to visit Semuliki National Park
It is best to visit during the dry season, which is roughly: June through early September and December through March. The rainy season is from March through May and again from September through November. In general, the average annual temperatures are between 16 C (60 F) and 30 C (86 F). Temperatures tend to be slightly higher in the southern areas of the park. Various rivers and streams drain through the park, which is very flat overall, and as a result, the park tends to flood during the rainy season.
Driving to Semuliki National Park
Driving from Entebbe international airport will take at least six hours, in normal conditions. Semuliki is also about an hour away from Kibale Forest National Park, which makes it a nice add-on destination for those visiting this and Queen Elizabeth National Park.
Flying to Semuliki National Park from Entebbe
It is possible to fly here from Entebbe. The flight is around two hours in duration and may be direct or may stop first at other parks. Aerolink Uganda is one airline that services this route.
The following airlines travel to Semuliki National Park
---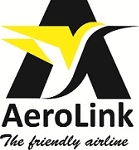 AeroLink Uganda Limited is a domestic airline offering both scheduled and charter flights into Uganda's national parks. From its base at Entebbe International Airport, AeroLink using its Cessna Grand Caravans, offers daily flights into Bwindi Impenetrable Forest (Kihihi and Kisoro airstrips), Queen Elizabeth National Park (Kasese and Mweya airstrips), Murchison Falls (Bugungu, Pakuba and Chobe airstrips), Semuliki National Park (Semliki airstrip) and Kidepo Valley National Park (Apoka airstrip). Effective 1st June 2019, in partnership with its sister company Airkenya Express Limited, Aerolink commenced scheduled flights from Entebbe International Airport to the famous Maasai Mara in Kenya via Kisumu International Airport for Immigration. AeroLink Uganda is affiliated to Airkenya Express in Kenya and Regional Air Services in Tanzania. Visit website
Also flies to: