Safari suitability:

8/10
Find your tour
Four of the big five here. Sadly, rhinos have been poached to extinction.
Total area:
165 km² (65 mi²)
Anti-malarial:
Not required
---
What YAS members think
Most-visited month:
August
* Crowded parks have a lower rating
---
Highlights
Night game drives
Big four present in Samburu
Nature walks conducted by the local Masai / Samburu warriors
Events like Maralal camel derby and Safaricom Lewa marathon
Camping in open skies
About Samburu National Reserve
Located in Northern part of Kenya about 350 kilometers from the capital city Nairobi, Samburu National Reserve has an area of 165 km² (103 miles²) and rises to an altitude of 800 m to 1230 m (2625 ft to 4035 ft) above sea level. The game reserve is home to a number of rare species such as Oryx Beisa, Grevy's zebra, giraffe and gazelle. The reserve also has other animals such as the lion, leopards, elephants, cheetahs, the rare reticulated giraffe, and the endangered black rhino. You can also find in the park more than 400 species of birds that include the Somali ostrich with a blue neck.
In the year 1948, Samburu National reserve was established as part of the vast Marsabit National Reserve under the decree of the national park. However, with the financial help from Elsa Trust, Samburu Game Reserve was formed in 1962. The park is famous for its richness in flora and fauna because of its semi arid climatic conditions.
Today, the reserve has a minimum of 900 elephants, 450 recorded bird species, wild dogs, the three big cats—lion, cheetah and leopard—as well as buffaloes and hippos.
Samburu National reserve provides an amazing experience for various activities such as day and night game drives, nature walks conducted by the local Masai / Samburu warriors, events like Maralal camel derby, camping in open skies, swimming either in the lodges amongst other many fascinating activities.
When is the best time to visit Samburu National Reserve?
Samburu National Reserve is privy to the same weather patterns that influence much of eastern Africa. The dry season generally runs June through October and January into March. November (and sometimes December) can see short rains but travel is generally still very good during these months. April and May, and sometimes a bit on either side of these two months, are the heavy rains period. Travel during this time is still possible, with lodging and transportation costs often reduced. Travelers may wish to add a few extra days during the rainy seasons, to help ensure maximum game drives are attained.
So, in general, with its peaceful atmosphere and the authentic wilderness experience, Samburu National reserve can be visited at any time of the year.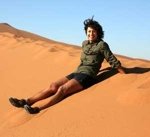 Visited: Jul. 2008
Reviewed: Mar. 28, 2015
The Samburu is set in the semi-desert regions of northern Kenya and is where water yields life. The Ewaso Nyiro river brings in great numbers of wildlife and some species not found elsewhere in Kenya. What makes this place so amazing is the captivating biodiversity and elephants of Samburu. This is one of the best places to find species endemic to northern Kenya: oryx, gerenuk, reticulated giraffe, Grevy's zebra and the palm nut vulture. You may also see lion and leopard, large herds of elephant, cheetah and an occasional pack of African hunting dogs. Going here gives you the chance to see a wide variety of big game including some less common species. The Senguru tribe of Kenya is very beautiful to see and hear. They are semi-nomadic pastoralists who herd mainly cattle but also keep sheep, goats and camels. Every morning, Samburu families take their family herd of cattle to the singing wells where they dig for water to fill up troughs to give water to their cows and goats. Each family owns one well and they sing to their livestock as they bring water up and the cows recognize their family song and come down to their well to be watered. This really is a site to see. Kenya is THE most stunningly beautiful country in Africa. You will never be disappointed in Kenya, the country is huge, there are so many places to see and you simply cannot see it all in one visit! I am warning you now, expect to keep going back! I do.
* Crowded parks have a lower rating
---
Safari guru

United States
Visited: Jul. 2008
Reviewed: Mar. 28, 2015
Show more
Driving to Samburu from Nairobi
If you are arriving in Nairobi, the drive from the interational airport is about seven hours, in normal conditions.
Domestic flights to Samburu
Direct flights from Nairobi Wilson Airport are also offered daily and are roughly 50 minutes in duration. Safarilink and Air Kenya are two domestic airlines that provide direct flights.
The following airlines travel to Samburu National Reserve
---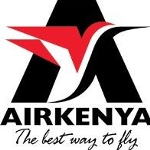 Regional services within Kenya. At Airkenya safety and security are of paramount importance. As one of Africas leading aviation companies Airkenya aspires to reach new heights of service delivery. At Airkenya our diverse operations are looked into with eagle eyes. Our aircraft are thoroughly inspected by highly trained engineers to ensure our passengers enjoy consistently smooth safe flights. Our excellent maintenance facilities have been approved by the Kenya Civil Aviation Authority and the Tanzania Civil Aviation Authority in accordance with international airworthiness safety standards. This together with our dedicated ground team has secured Airkenya an impressive track record for safety. Visit website
Also flies to:



---

Mombasa Air Safari is a Kenya coast scheduled airline. MOMBASA AIR SAFARI has been based at Mombasa's Moi International Airport since 1974. Our offices at Mombasa and Diani Beach Ukunda Airport are open during normal business hours. Our agent in Malindi Southern Sky Safaris have offices in the centre of Malindi. Our fleet consists of five aircraft with a seat capacity exceeding 100 seats. We have our own maintenance capability based at Moi International Airport Mombasa. Visit website
Also flies to: