Kenya Airways plane | Wikimedia

Direct flights from USA to Nairobi, Kenya
Kenya Airways is bringing the gateway to East African safaris just a bit closer to those living in North America. Presently, the only direct flight between the United States and a top African safari destination, South Africa, is South African Airway's flight servicing NYC and Johannesburg. Flights from North America to other top destinations, such as Kenya, Tanzania, Uganda and Zambia, require at least one stop. In October of this year, there will be a second option for those looking for direct flights to Africa. Kenya Airways will soon be offering direct flights between NYC and Nairobi, Kenya.
First direct flight from New York to Nairobi
On Monday, October 29, 2018, Kenya Airways will begin its direct flight daily from JFK International Airport in NYC to Jomo Kenyatta International Airport in Nairobi, Kenya. Flights heading east, from NYC to Nairobi, depart at 12h25 and arrive the following day at 9h55. Westbound flights depart Nairobi at 23h25 and arrive the next day at 6h25 in NYC. At the time this article was published, seats were available for purchase on the 29th of October, with economy seats starting at $869.
Popular safari destinations from Nairobi, Kenya
Kenya is home to some of the world's finest safari destinations, and Nairobi is well-connected by land and by air so that visitors can quickly get into the bush. The most-popular destination in Kenya is also the most-reviewed destination on Your African Safari—Kenya's Masai Mara Game Reserve. This reserve, along with Tanzania's Serengeti NP, is home to the famous great wildebeest migration. Each year, over two million ungulates—wildebeest, zebra, antelope and more—make their annual pilgrimage up into Kenya's Masai Mara as they follow the rains in their endless search for tender, green grass.
In addition to the Masai Mara, many other top-safari destinations are found in Kenya, including: Tsavo, Samburu and Nairobi National Park. For a complete list of safari destinations in Kenya, visit our Kenya page.
Making the most of the East Africa Tourist Visa
Visitors considering a safari in Kenya may wish to purchase an East Africa Tourist Visa and see more of East Africa. The tourist visa, at the time of publication, is $100 and allows for multiple-entry visits to Kenya, Rwanda and Uganda. All three countries are prime safari destinations and direct, domestic flights from Nairobi Wilson and JMO to Kigali and Entebbe are available.
About the author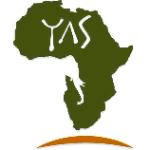 yourafricansafari.com

Has been on: 15 safaris
Your African Safari (YAS) is a safari-planning resource for anyone planning an African safari. It features information on over 2600 tour operators including company and vehicle descriptions, user reviews, safari itineraries and photos. It also features detailed information on 14 countries and 84 parks and game reserves.
Share on:
© Your African Safari Ltd, All rights reserved.
About YAS
Your African Safari is a safari-planning and safari review site. It was created to help support a healthy African wildlife population. All reviews are vetted before being approved and only ethical tours are published