Reticulated giraffe in Kenya | Valentina Storti

Where to find reticulated giraffes in Africa?
Highlights
Their population was estimated at over 100,000 in the 1980s. It has dwindled down to around 10,000 to 15,000

Lakipia Plateau and Samburu National Reserve are two top safari destinations in Kenya where reticulated giraffe can be found

Reticulated giraffe are found in Somalia, southern Ethiopia and northern Kenya
Giraffes, symbols of African safari wildlife, get far less media coverage than their counterparts—elephants, lions and rhinos. These graceful creatures are often the highlight on a safari excursion, yet many species and subspecies are declining in number. Unfortunately, the reticulated giraffe is one species on the endangered list.
About the reticulated giraffe
The reticulated giraffe is also known as the Somali giraffe since this species can be found in Somalia, southern Ethiopia and northern Kenya. In the 1980s, an estimated 100,000 giraffes were in existence. Human conflict, habitat loss, poaching and, to a lesser extent, hunting, have reduced populations by a factor of 10, leaving an estimated 10,000 to 15,000 giraffes left.
Reticulated giraffe identification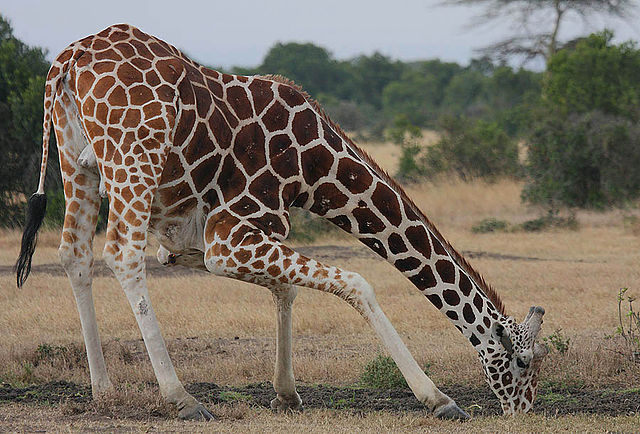 The pattern on reticulated giraffes is one of the easier giraffe patterns to identify. The white borders are clearly defined and not jagged. The patches of the giraffe are a solid reddish brown and the pattern extends down the legs.
Where to see reticulated giraffes on safari in Africa
The best chance of seeing a reticulated giraffe on safari in Africa is in northern Kenya. Lakipia Plateau and Samburu National Reserve are among the top safari destinations in Africa and are home to the reticulated giraffe.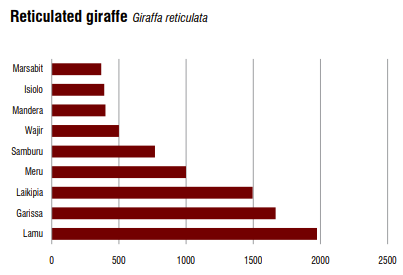 Kenya has a good tourism infrastructure making it easy to create a safari itinerary that visits several parks and reserves. Why not combine a trip to the Masai Mara with one up north so you can compare and contrast the differences between the reticulated giraffe and Masai giraffe for yourself?
About the author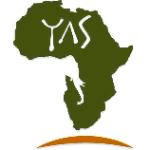 yourafricansafari.com

Has been on: 15 safaris
Your African Safari (YAS) is a safari-planning resource for anyone planning an African safari. It features information on over 2600 tour operators including company and vehicle descriptions, user reviews, safari itineraries and photos. It also features detailed information on 14 countries and 84 parks and game reserves.
Share on:
© Your African Safari Ltd, All rights reserved.
About YAS
Your African Safari is a safari-planning and safari review site. It was created to help support a healthy African wildlife population. All reviews are vetted before being approved and only ethical tours are published