Pilanesberg National Park
Safari suitability:

9/10
Write a review
All o f the big five here and amazing bird life awaits! Small size, crowds and fences keep it from scoring top marks.
Total area:
572 km² (220 mi²)
Anti-malarial:
Not required
---
What YAS members think
Most-visited month:
September
* Crowded parks have a lower rating
---
Highlights
All of the big five are found here
Two hours from Jo-berg, it's easily accessible
It's possible to traverse the park in a standard vehicle
Walking safaris are possible in parts, especially for bird enthusiasts
Elephant-riding safaris
Is, purportedly, malaria-free
About Pilanesberg National Park
Located in the northern part of South Africa, Pilanesberg is roughly four hours from Botswana's capital, Gaborone. Pilanesberg is also about a three-hour drive from Johannesberg, making it an extremely accessible park to visit. Pilanesberg is the result of a donation of land by local indian tribes, and the name comes from a Tswana chief who went by the name "Pilane." In what was named 'Operation Gensis', 6000 animals were reintroduced in this area and 110 kilometers (70 miles) of fence were constructed. It is now estimated to house between 7000 to 8000 animals and includes all of the big five. It is apparently one of the only places to see the brown hyena, too. In addition to the traditional game drive safaris, visitors have the option to do self-drive safaris here and can even partake in an elephant-riding safari.
Some of the most stunninng scenery within the entire park can be viewed in the Mankwe Dam region. The dam is the largest body of water in the game reserve and is an excellent spot for viewing wildlife. For bird lovers, there is a bird hide very close to the water's edge. Some birds of note are the fish eagles, kingfishers and cormorants circling the dam. All of these places provide many a fantastic opportunity to photograph the plentiful array of fauna and flora.
When is the best time to visit Pilanesberg?
Like most of the parks in Southern Africa, Pilanesberg has two seasons: a wet and a dry season. The dry season occurs during its winter--from April through September. The wet season coincides with South African summer, and runs from October through March.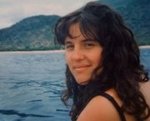 Visited: Dec. 2012
Reviewed: Jan. 16, 2014
Pilanesberg is my favourite game reserve in South Africa – and I have been to most. Yes, Kruger is lovely and sure, there is much to be said for Kgalagadi. But Pilanesberg has so much counting in its favour. To begin with, it's really close to Pretoria and Johannesburg and you don't need hours and hours to drive there. There are so many accommodation options to choose from so you don't have to put up with the national park chalets, although these are perfectly fine. There are luxury tents as well as stunning hilltop bush camps. If you only had little time for SA and you wanted to cram it full of attractions, you could for instance do your Big Five safari at Pilanesberg, see Sun City, do some shopping and catch your plane out – all in the space of two days. But even better is that Pilanesberg is malaria-free, something you don't have at the Kruger National Park. So no meds, no risk, no extra worry – and it's safe for the kids. We drove around with a 1-year-old in the back of the car and he was entranced by the elephant crashing through the bushes right next to our car! But perhaps the best thing about Pilanesberg is the stunning landscape - the 55 000 hectare reserve is situated in an extinct volcano, so think hills and rocky outcrops, stunning bushveld and savannah. It really is beautiful. The sunsets are glorious and very photogenic. We had a couple of self-drive game drives and saw plenty of game; lions, elephant, zebra, hippos etc. I have been to Pilanesberg a few times and I plan to go many, many more times before I die.
* Crowded parks have a lower rating
---
Safari guru

South Africa
Visited: Dec. 2012
Reviewed: Jan. 16, 2014
Driving to Pilanesberg from Johannesburg International Airport
The drive from Johannesburg is on mainly good, paved roads and takes just under three hours, in normal conditions.
If you are coming from Botswana, the drive from Gabarone to Pilanesberg is around three hours, in normal conditions and not including border crossings.
Flying to Pilanesberg
At present, SA Express offers three direct flights weekly from Johannesburg. The flight is about 35 minutes in duration. It also offers two flights weekly from Cape Town, which are currently scheduled for Monday and Friday.