Safari suitability:

7/10
Find your tour
Perfect for animal and archeology enthusiasts. A rhino safe-haven. Watch out for the spectacular granite formations!
Total area:
424 kilometers² (164 mi² )
Anti-malarial:
Not required
---
What YAS members think
Most-visited month:
October
* Crowded parks have a lower rating
---
Highlights
Unique granite scenery, with breathtaking rock formations
One of the best areas to see rhinos
The world's densest population of leopards
Important archaeological sites
Only half an hour's drive from Bulawayo
About Matobo National Park
Matobo National Park, also known as Matobo or Matopos Hills National Park, is a place of divine beauty and is the soul of Zimbabwe. It lies 35 kilometers (21 miles) south of the country's second largest city, Bulawayo. It covers an area of 424 kilometers² (164 miles²), at the core of the Matobo Hills. The Hills are made out of granite, which was forced to the surface over 2 billion years ago and then exposed to erosion that created rock formations with an otherworldly feel. These granite rocks, which often seem to be defying gravity, are known as 'kopje', a Dutch word meaning little head, and are a distinct feature of this area.
Matobo is divided into two sections: the recreational park, and a 100-square-kilometer (38 miles²) game park, where the highest level of protection is imposed to preserve its inhabitants.
Wildlife of Matobo National Park
The park has rich and diverse flora and fauna, with 175 bird, 88 mammal, 39 snake and 16 fish species recorded here. White and black rhinos have been reintroduced to Matobo, and this area is one of the best places to spot these gentle giants.The park is also home to the world's densest population of leopards, because their main pray—hyrax, or shrewmouse—is widely present here. Matobo is also important as the habitat of black eagles and has the world's highest concentration of breeding couples.
These hills have been occupied by humans since the Stone Age. San (Bushmen) lived here as early as 2,000 years ago. Many examples of their rock paintings have been preserved and can be viewed during your visit. The main archeological sites include Bambata Cave, Inanke Cave and Nswatugi Cave. The area still holds a spiritual significance to the local people, who use the shrines and sacred places located in the hills.
Park activities in Matobo National Park
The park offers great hikes of different lengths. You can also choose to view game from horseback and go on one of the horse trails. Boating can be done on some of the larger dams. For those enjoying running, there is an annual 53-kilometer-long (33 mile) road race through the park.
When to vist Matobo National Park
The dry season runs from April to October, and is the best time to spot the wildlife, as there is less vegetation and the animals migrate to the waterholes. During the wet season, the nature is greener and more abundant. This is the best time for bird-watching and seeing newborn animals, although some accommodation closes and the roads can become difficult to travel.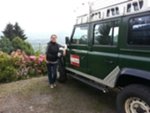 Visited: Oct. 2014
Reviewed: Dec. 29, 2014
Matopos National Park is a fascinating natural spectacle with the Matopos Hills and its unique rock formations. The UNESCO world heritage site is only 45 min by car from Bulawayo and thus perfect for a day or half-day trip. Matopos National Park offers something for everyone and is also excellent for family trips. The park can be explored by car, by bike or even by foot, the latter being very impressive. The numerous caves with the ancient rock paintings are amazing to discover. There is also a small museum for more historical information. To see Cecil John Rhodes grave is imposing and the view from this spot is simply amazing. There is a good reason that Rhodes called it 'a view of the world'. Excellent wildlife calls the park home: You can spot giraffe, zebra, impala, warthog, baboon, vervet monkey, ostrich, hippo and even leopard and the very rare white rhino. The bird life is very lively, the rivers are great for fishing, boating and canoeing. There are numerous biking treks in the park. Spend the night at Big Cave Camp, Camp Amalinda, Matobo Hills Lodge or The Farmhouse for an even better experience of the stunning Matopos National Park.
* Crowded parks have a lower rating
---
Safari guru

Zimbabwe
Visited: Oct. 2014
Reviewed: Dec. 29, 2014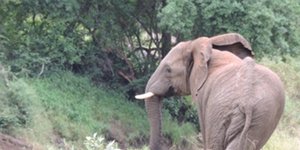 Visited: May. 2016
Reviewed: Oct. 25, 2018
Matopos National Park is unique in its own way; it is not a place to go game-viewing as there is only a hand full of animal species around, but it is a place for more of a spiritual (by spiritual I refer to the history that lies in each boulder) real experience. Being home to the late San people, each cave has a story to tell with the incredible cave paintings - I highly recommend going with a guide to visit the various caves as the local guides have a way of bringing the cave paintings to life, making you feel as if you were there! Adding to the history of the Matopos, the late Cecil John Rhodes was laid to rest in a huge boulder, known as "Worlds View" which is a completely apt name; as when you stand on the top of Worlds View you feel as though you are standing on top of the world looking out over rolling granite boulders - for as far as the eye can see there is rocks, some balancing on top of others, some small, some enormous but all breathtaking - One can understand why CJR would want to be laid to rest here. Matopos is more than just picturesque it is also calming; whilst driving down the roads in the park, one cannot help but feel truly as peace and relaxed. Its a feeling one cannot explain but has to feel. If you get a chance to go to the Matopos - go! You will not be disappointed.
* Crowded parks have a lower rating
---
Safari guru

Zimbabwe
Visited: May. 2016
Reviewed: Oct. 25, 2018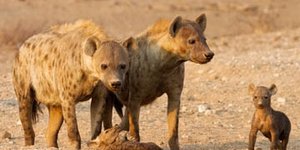 Visited: Mar. 2016
Reviewed: Apr. 12, 2016
Matobo National Park is reputed to have the largest concentration of leopard to be found anywhere and is also home to both black and white rhino. Visit the final resting site of Cecil John Rhodes at Worlds View and breathe in the view over the incredible granite rock formations. If it's rock art you want to see then Matobo National Park is place to see it! Just been to see Matobo Ingwe Lodge on the outskirts of Matobo National Park. This lodge was originally built in the late 1990's and has just been taken over by new management. Matobo Ingwe has 18 thatched, rondavel rooms. Six have been newly decorated and the rest are in the process of being renovated. Some are family rooms which sleep up to six people and the rest can accommodate a double bed and a single. This camp is a delightful place on its own 6 000 acres of land bordering the Matobo National Park. Ideal for walking, birding and cultural history enthusiasts. You may be lucky enough to see a
* Crowded parks have a lower rating
---
Safari tour operator

Zimbabwe
Visited: Mar. 2016
Reviewed: Apr. 12, 2016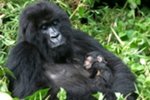 Visited: Oct. 2013
Reviewed: Feb. 26, 2014
Technically known as Rhodes Matopos National Park, Matobo National Park is known to be the oldest park with the name Matobo reflecting the correct vernacular pronunciation of the area. The scenery of the Matobo Hills makes it truly special. The Matobo Hills has a wide diversity of flora and fauna, with over 200 species of tree and over 100 grass species. Matobo National Park has 88 mammal, 175 bird, 39 snake and 16 fish species with the highest concentration of black eagles, and breeding pairs of these birds worldwide. This Park is so amazing that you can easily spend two or three full days in Matobo enjoying white rhinoceros, sable antelope, impala, leopard and rock art. Places of stay include Camp Amalinda and Big Cape Camp.
* Crowded parks have a lower rating
---
Safari guru

Uganda
Visited: Oct. 2013
Reviewed: Feb. 26, 2014
Getting to Matobo from Harare, Zimbabwe
It is roughly six hours in car from Zimbabwe's international airport. It's also about six hours driving from Livingstone International Airport, but this time does not include border crossings.
Flying to Matobo Hills National Park from Harare
Air Zimbabwe offers daily service from Harare. A direct flight is 50 minutes in duration.
The following airlines travel to Matobo National Park
---

Airlink is a privately-owned, BBBEE Level 4 business and regional airline serving a comprehensive network of smaller destinations throughout Southern Africa. We are now operating independently under our own unique 4Z flight code offering more freedom, more choices and more travel opportunities. Visit website
Also flies to:









---

Air Zimbabwe is the national Airline for Zimbabwe whose main purpose is to provide Air travel solutions for the Zimbabwean community, the African continent and the world at large. The airline which is wholly owned by the Government of Zimbabwe was founded in 1967 and has been in existence over the years up to present time. Its roots can be traced back to 1946 when it was known as Central Africa Airways and operated as a joint airline for Nyasaland, Southern Rhodesia and Northern Rhodesia. The tripartite operations continued till 1967 when the joint operations ceased leading to the formation of Air Rhodesia. The airline operated as Air Rhodesia till 1980 when the nation attained its independence and the airline adopted the name Air Zimbabwe. The Airline operated as Air Zimbabwe Corporation until 1997 when Air Zimbabwe Pvt Ltd was created in terms of the Air Zimbabwe Corporation Repeal Act No.4 of 1998.The airline is therefore registered as Air Zimbabwe Pvt Ltd REG NO.10852/97 and conducts its business as such. The airline has been a member of the International Air Transport Association [IATA] and is also a serving member of the African Airlines Association [AFRAA]. Visit website
Also flies to:

---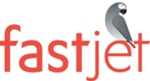 Budget flights within East Africa. Established in 2012, fastjet has flown over 1,000,000 passengers with almost 40% being first time flyers benefitting from fares as low as $20. Of the 300,000 social media followers fastjet has over 100 customers who have flown as frequently as 50 times! Low-cost is quite simply the avoidance of costly frills, offering customers the lowest possible fares in addition to pay-as-you travel extras. Visit website
Also flies to: