Kidepo Valley National Park
Safari suitability:

8/10
Find your tour
4 of the big 5 (no rhino). This park is a dream come true for the adventurous traveler seeking true African bush solitude.
Total area:
1,442 km² (557 mi²)
Anti-malarial:
Not required
---
What YAS members think
Most-visited month:
November
* Crowded parks have a lower rating
---
Highlights
One of Africa's finest and most magnificent national parks.
Amazing game viewing throughout the year in the Narus Valley.
Four of the big five regularly spotted: lion, elephant, buffalo, leopard.
Amazing variety of bird species, second only to Queen Elizabeth National Park.
About Kidepo Valley National Park
Kidepo Valley National Park is Uganda's most remote and isolated park. Those who venture to the wild frontier region of Karamoja, are rewarded with spectacular views of pristine wilderness and unmatched natural beauty. The long journey to Kidepo is certainly worth the effort, as the park's reputation as one of Africa's finest is definitely justified.
The park is located 520 kilometers (320 miles) northeast of Kampala, and its northwestern boundary runs along the border with South Sudan. The largest town in the region is Moroto, which lies approximately 220 kilometers (140 miles) from the park. The easiest way to reach the park is by air. Adventurers, who brave the over 12 hour long road journey from Kampala, need to be equipped with a sturdy four wheel drive.
The park stretches over an area of 1,442 square kilometers (557 square miles) and is dominated by a rugged savannah landscape. It features 2,750 meters (9,020 feet) high Mount Morungole, which can be explored on foot. The park's two rivers, Kidepo and Narus, provide water for the local wildlife and much of the year the animals congregate around the Narus Valley. Adjacent to the the Kidepo River are the The Kanangorok Hot Springs, where you can sit tranquilly and absorb the view of the mountain ranges beyond the frontier.
Kidepo Valley National Park is home to an amazing variety of wildlife, with 28 of its resident species not found in any other Ugandan park. The park has seen an amazing recovery of mammal species in the recent years and has a healthy population of large mammals, including the elephant. Other large species that can be spotted regularly are zebras, warthogs, Rothschild's giraffes, buffaloes, reedbucks and waterbucks. Lions, leopards, spotted hyenas and black-backed and side-striped jackals are some of the carnivores residing within the park, and cheetahs can only be seen in this Ugandan park.
Bird watchers will be delighted by the park's 475 species of birds, including the ostrich and birds of prey. Some of the birds are not even listed yet, and only Queen Elizabeth National Park boasts more bird variety in Uganda.
Park Activities
It is advisable to hire one of the knowledgeable rangers to make the most of your visit in Kidepo. The guides are stationed at Apoka, which is the park's tourism hub. Morning game drives to the hot springs are a unique experience and some parts of the park can be reached on foot. Kidepo also offers an opportunity to get introduced to the ancient culture of the Karamojong and visit homesteads of this interesting local people.
When to visit
The park is good to visit throughout the year. March and April are particularly good months; this a time when you can expect to see many transit migrants.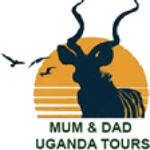 Visited: Feb. 2020
Reviewed: Apr. 12, 2021
Submitted in:

Kidepo Valley National Park is gifted with a wide biodiversity of animal species some of which can't be seen elsewhere in the world. On a tour to Uganda, don't miss out Kidepo National Park, its worth to visit.
* Crowded parks have a lower rating
---
Safari enthusiast

Uganda
Visited: Feb. 2020
Reviewed: Apr. 12, 2021
Kidepo Valley National Park is the most remote safari destination in Uganda. Until a few years ago, the only flights to this park were charter flights, making it a very expensive safari destination. There are now scheduled domestic flights on select days of the week, which brings costs down considerably. But, it's still important to coordinate your safari dates with the days when there are scheduled flights.
Scheduled domestic flights to Kidepo Valley National Park
Driving to Kidepo Valley National Park
It's a long and tedious drive from Entebbe or Kampala to Kidepo Valley. Although Google Maps lists the drive between 10 and 11 hours, most people report the journey actually took several hours longer, as parts of the road require very slow speeds.
If the situation in South Sudan improves, it will also be possible to drive to Kidepo Valley National Park from Juba, the capital of South Sudan. In fact, part of this park is found in South Sudan, although it's reported that the vast majority of the wildlife is found in the Ugandan side.
The following airlines travel to Kidepo Valley National Park