Safari suitability:

8/10
Find your tour
Large park with diverse ecology, terrain and safari options. No rhinos.
Total area:
22,000 km² (8,500 miles²)
Anti-malarial:
Not required
---
What YAS members think
* Crowded parks have a lower rating
---
Highlights
Among the largest national parks in the world
Amazing birding adventures
Rich forest and bush lands
Four of the big five. Only the rhino is not present.
About Kafue National Park
Kafue National Park is the largest in Zambia covering over 22,000 km² (8,500 miles²). Bordered on the east by the Kafue River, it is one of the largest national parks in the world, twice the size of Yellowstone. While Livingstone International Airport is closer to the park's southern region, Zambia's capital of Lusaka is more accessible to its northern region. The long, narrow strip of reserve is home to over 150 native mammals and nearly 500 bird species. One of the highlights of Kafue is its cheetah population. The cheetah is not found in Lower Zambezi or Luangwa parks.
The few state roads traversing the park cover diverse terrain from plains to wooded forest. Guided safaris in Kafue originate from any one of the two dozen bush camps and lodges in the park's north region and eastern borders. The southern camps are located near the shores of the Kafue River. Big game poaching is a problem throughout the region but is more noticeable in the south. Although efforts are in place to curb illegal hunting, safaris in the south are notoriously light for large animal watching. The Busanga Plains in the north are best for animal viewing.
When to visit Kafue National Park
Zambia has a rainy season from October to April. The dry season is both hot and cool, but never very cold nor extremely hot. Although the rainy season begins in October, until December it its often considered hot and dry. The rains come in after the new year. Camps and lodges are often full, especially during the dry season. Most are open year round, but nearly every camp and safari is located on a seasonal floodplain. The more predictable option is to plan a safari during the dry season, which is June through October.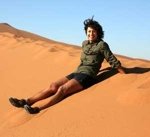 Visited: Sep. 2012
Reviewed: Feb. 14, 2015
Kafue National Park is the oldest and largest of Zambia's national parks and it still remains little-known and largely unexplored!! Kafue holds possibly the greatest diversity of wildlife of any national park in Africa, which makes this so exciting! Some animals you will see range from otters, water monitors, hippo, crocodiles, red lechwe and Cape buffalo. This is also an excellent fishing area for bream, pike and barbel and great for boating enthusiasts. Bird life here is prolific with Spur-winged geese, pelicans and flocks of open-billed storks, crowned cranes, saddle-billed storks and wattled cranes. The plains also have frequent sightings of lion, leopard and cheetah. The grassy plains in this area are often 'mowed' by hippos. You will also see that elephant, buffalo, zebra and wildebeest frequent the dam in this location.
* Crowded parks have a lower rating
---
Safari guru

United States
Visited: Sep. 2012
Reviewed: Feb. 14, 2015
The drive from Lusaka, Zambia to Kafue normally takes about five hours. Those with international flights arriving in the morning can normally plan to drive straight to Kafue and even and enjoy a late afternoon game drive.
The following airlines travel to Kafue National Park
---

Bush & Lake Aviation is a newly established charter company offering flights from its Lilongwe base to destinations in Malawi and the adjacent regions. We offer a small team of dedicated pilots, engineers, and management with many years of experience in the aviation business. We fly directly to your destination making your connections possible and saving you the unnecessary frustrations of transfers - queues and delays Bush & Lake Aviation specializes in charters for leisure travel or business. Visit website
Also flies to:



---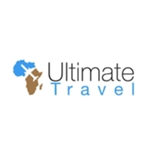 Ultimate travel is a fully Malawian owned Tour Operator and Travel Service Company. We are an innovative, reliable and independent ground-handling company that specializes in Malawi and Zambia (South Luangwa). No one has a better all-round knowledge of the Malawian tourism product and how to pull it all together than us. We do not handle the request with a 'one size fits all' attitude but rather tailor make our services to meet what you need. Our independence means that we are happy to book any lodging facilities throughout Malawi; alternatively, we are always pleased to recommend what we believe to be the best itinerary to suit your criteria. Visit website
Also flies to:


---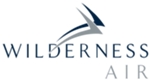 Wilderness Air is proud to be the air partner of Wilderness Safaris, a responsible ecotourism and conservation company with private access to the finest wilderness and wildlife areas of southern Africa. Wilderness Air began operating in 1991, with one aircraft based in Botswana servicing two camps in the Okavango Delta. Today, Wilderness Air is also based in Namibia, Zambia and Zimbabwe, operating over 35 aircraft and employing over 50 pilots. Throughout its time, it has maintained its excellent reputation for safety and guest service. We operate a varied fleet of light aircraft, chosen for their ability to transport visitors comfortably to remote wilderness destinations with dirt airstrips. Each aircraft type has been selected based on its ability to transport different numbers of passengers, over different ranges. Our fleet operates on a daily circuit within the regions. Wilderness Air is privileged to fly into some of the most pristine wilderness areas in the world. We believe that flying is an integral part of each guest's travel experience and that our pilots' passion and professionalism can make a genuine contribution to journeys that change lives. Visit website
Also flies to: