Main focus:
Budget safaris
Languages:
English, French, German, Italian, Spanish
---
---
About Maasai Wanderings
Maasai Wanderings offers unique African wildlife safaris, mountaineering treks, cultural experiences, historical site visits and beach holiday escapes exclusively in Tanzania. We are passionate about our wildlife, tribal cultures and all of the mystical treasures that Tanzania has to offer and this makes us proud to present it to you. The combined experiences of the Maasai Wanderings team demonstrates a concise understanding of wildlife behaviours, practical local knowledge of culture and history and dedication to each individual adventure – all of which create a 'special' experience!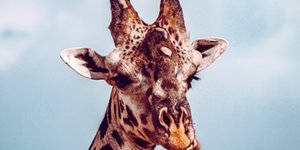 Visited: Sep. 2016
Reviewed: Sep. 01, 2019
It is with reluctance that I post this review as the guides and ancillary staff we encountered in the Masai Wanderings tented camps were superb: well trained, professional, courteous, good fun and very knowledgeable. It was a pleasure to be with them. We saw some marvellous sights.
The problem was the cavalier attitude towards clients (clients paying a lot for this service). On the 27th September we were in our jeep with the guide and an American couple at the Mara River. At about 11:45 our guide took a call from someone he called "his boss". It transpired that an Australian couple had landed at the airstrip at Arusha and as there was a problem with the jeep due to pick them up and we were to go and get them. This involved driving "hell for leather" for 2 hrs to get to the airstrip, waiting around whilst it was found they were not there, driving to the permit office to find them and then waiting around for them to have their permits issued. We and the American couple missed half a day of a safari and instead had a miserable time as passengers in a rough ride and waiting around kicking our heels. As the American guy put it, "We didn't pay all this money to be a taxi service". His wife was red in the face as being in the rear she was considerably shaken up by the journey. Masai Wanderings did not see that this was a problem when contacted.
In contrast, our tour operator, Yellow Zebra (an excellent company) also took the view that this was unacceptable and immediately refunded the cost of a half a day safari.

---
{{ review.user.profile.user_type_display }}

United Kingdom
Countries visited:


Visited: Sep. 2016
Reviewed: Dec. 08, 2016
Show more