Main focus:
Budget safaris
Languages:
English, French, German, Italian, Spanish
---
---
About Maasai Wanderings
Maasai Wanderings offers unique African wildlife safaris, mountaineering treks, cultural experiences, historical site visits and beach holiday escapes exclusively in Tanzania. We are passionate about our wildlife, tribal cultures and all of the mystical treasures that Tanzania has to offer and this makes us proud to present it to you. The combined experiences of the Maasai Wanderings team demonstrates a concise understanding of wildlife behaviours, practical local knowledge of culture and history and dedication to each individual adventure – all of which create a 'special' experience!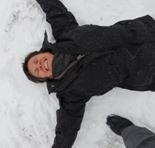 Visited: Sep. 2014
Reviewed: Nov. 04, 2019
A group of 7 of us decided to climb Mt. Kilimanjaro & then to go on safari. The whole adventure was with Maasai Wanderings. For this review I will focus on the safari.
The lodges where we stayed were fantastic, clean, and well-serviced. The meals provided, both by the lodges and the packed lunches, were nourishing and plentiful.
The game viewing was outstanding and special thanks to Everest our game ranger who was a fountain of knowledge and had eyes in the back of his head! Having done a few game drives in the past this was by far the most outstanding experience.
Maasai Wanderings were professional, organised and the staff were friendly, helpful, knowledgeable and very accommodating. I hope to return to this wonderful piece of heaven on earth and I would definitely go with Maasai Wanderings again.
---
{{ review.user.profile.user_type_display }}

Australia
Countries visited:

Visited: Sep. 2014
Reviewed: Dec. 01, 2014
Show more